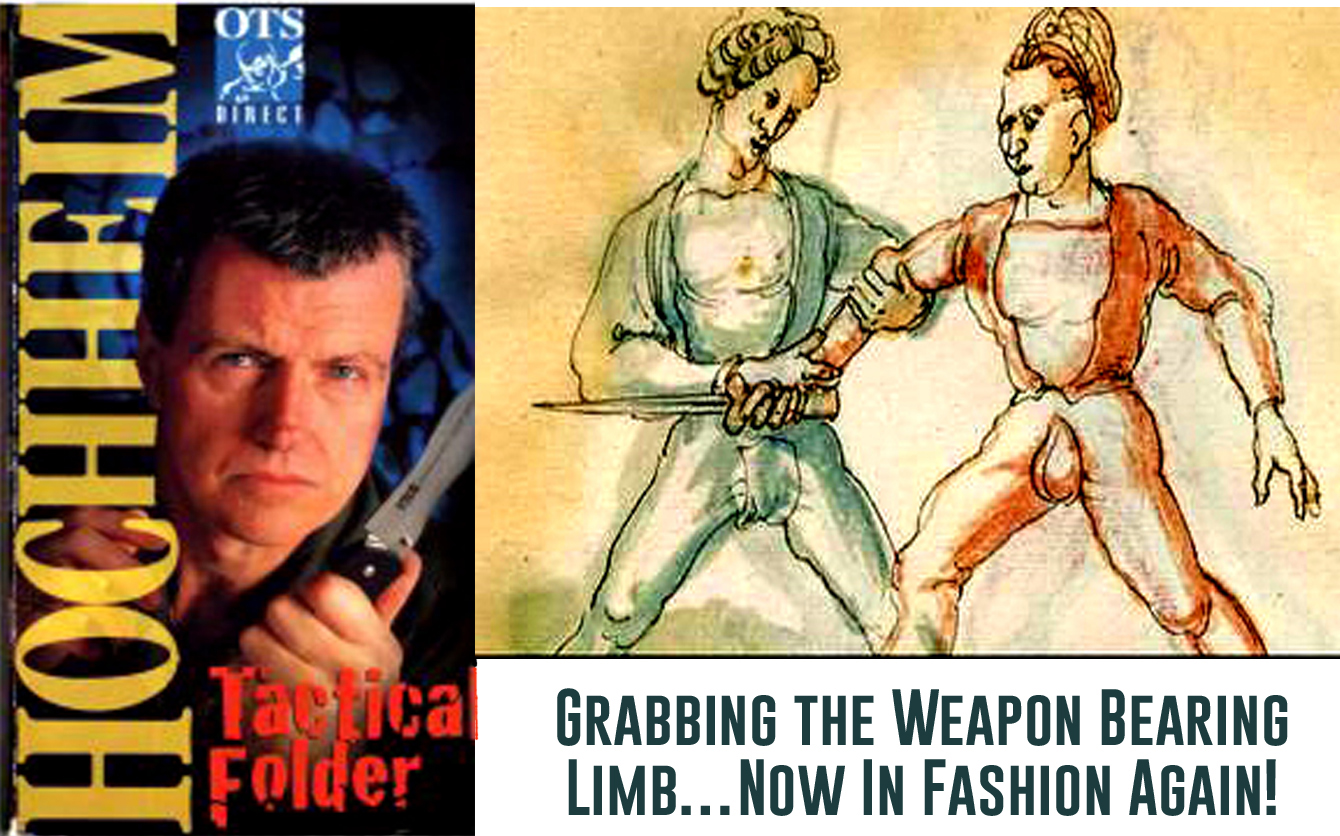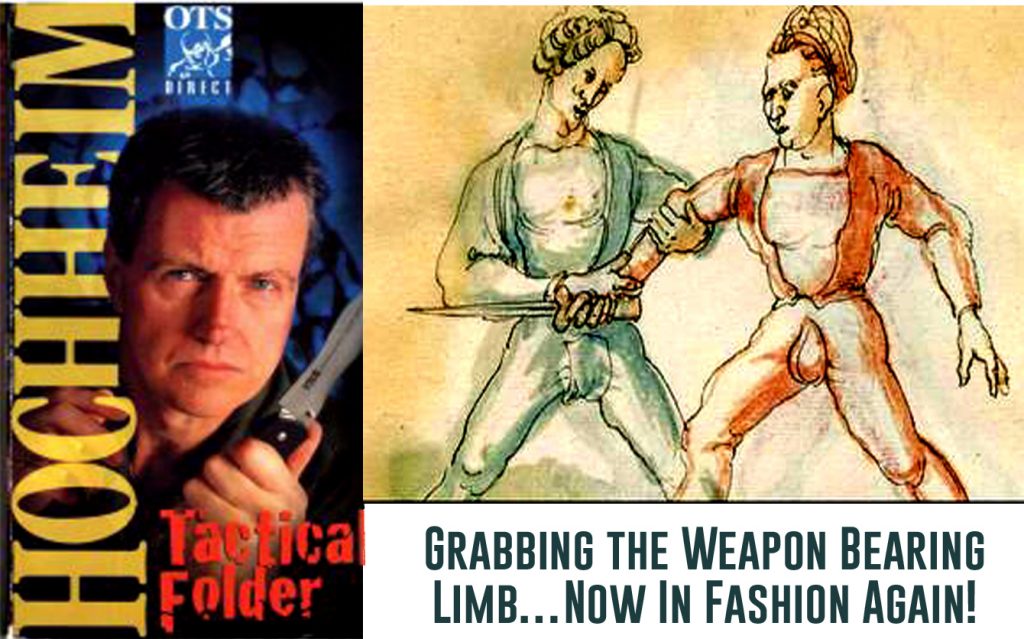 The grab strategy is now deemed possible and "okay." In the 1990s and early 2000s, I received a considerable amount of talk forum ridicule for demonstrating and suggesting that – if you could grab the knife bearing limb, it was good idea. The common criticism back then by the "know-it-alls" was that such grabs were absolutely IMPOSSIBLE!
Ridiculed, my High Home Films videos and the bigger TRS "Unarmed vs the Knife" video segment in 2002 were so maligned. I Had suggested that IF you could, you grab the limb and should INSTANTLY fight on.
This is a lethal force attack, you grab and knock-snot out of the attacker's eyes, face and or throat, etc. I have collected news-feeds for decades on knife attacks and totally untrained people have been winning (and even disarming knives) with regularity, world-wide. Grabbing the knife limb is-was a consistent factor. As with medieval art attached, if you need to look back-back-back.
Some of you will say "What? We've done this grab all along." But some of you can't say that. Training is tricky thing. Common sense does not always reign supreme. You see there are always several martial "boys clubs" out there that are rather mindlessly revered and followed, then replicated. They now show the knife limb grab a lot, thank goodness. They do tend to grab with two hands and maybe, arm wrap and body turn, etc. But some I see, I think, spend a bit too much time in the arm-grab-wrestle moment when they should be instantly attacking the face-throat. Whatever, at least the grab is deemed okay!
But what of this other arm? I have seen MANY (and rather famous) experts doing this grab-wrestle on film and both parties, the attacker and defender frequently ignore the other's free arm. Standing or ground. Watch for this next time. Watch these workouts with an open mind, keep an eye on the free hand and think what it could do to the demonstrator if actually used.
Specifically, the knife attacker gets grabbed, plays along with the capture in training and never instantly buzz-saws in with the free hand to the face and neck of the defender-grabber. Then the opposite, the defender grabs the knife limb and the attacker doesn't instantly destroy the defender's face or throat. This works both ways.
This ignorance, this miss-step neglect of the other free arm-hand drives me BONKERS-NUTs especially even when watching quite a number of BJJ/wrestling moves. The free hand of the semi-captured or captured partner often just dangles out there, doing nothing. Or, the free hand does something non-fight ending so the wrestling can continue.
But, it is only bonkers to me when the instructors claim what they are doing is "street." Sports-okay, because the free hand cannot cheat. (I don't do sports so my bonkers filter is extremely low.) And why are sport people doing knife anyway? They are off-mission and their solution-blend is also often off-mission.
My ridiculed 1990s formula for "grab knife limb and attack" was:
A: Single-hand limb grab and instantly support hand strikes face-throat. Buzz-saw continues…

-B: Double-hand limb grab, when knife limb seems sufficiently secured, one hand instantly releases and strikes face, throat. Buzz saw continues.

– Extra! Get your knife limb grabbed? Your attacker's support hand instantly busts in on defender's face, throat.
I could write a small book on this "other hand" subject, but at least the modern boys clubs like the grab again! Defending or attacking, knife or not, the support hand is a both a vital tool and a vital worry. You should not be taught to mindlessly ignore it.
_________________________