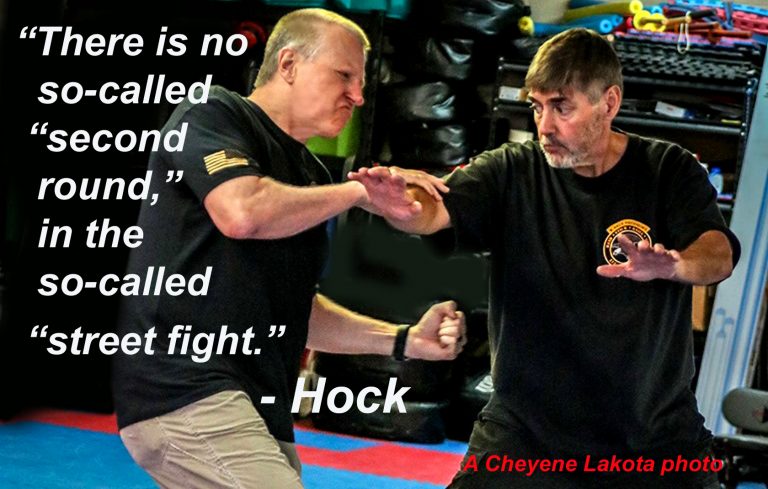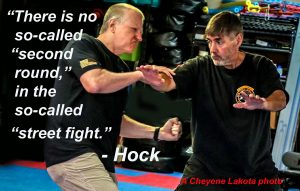 I really enjoy the numerous youtube videos of people being attacked and the victim unleashes a smart boxing combination and the badman drops like rock. The smart integration of boxing, kickboxing, Thai combinations are worthy studies in self defense combatives, not the whole systems remember, mind you, just what's smart. Just what applies. (Untrained people – mostly everyone – respond differently than trained people, but we can't go off on that whole topic here.)
"There is no second round in the street," might be an old and corny expression for some, but some folks need to hear it once, or once in a while, to get them back on track for what they want, and what they are forced to do in classes and programs.
Attrition is defined as – "the action or process of gradually reducing the strength or effectiveness of someone or something through sustained attack or pressure." It's a word used in military battles and war, and here in sport fighting "physical attrition" is a strategy.
In sports, it is indeed the coaches job to map out a strategy to your first or next fight, give you a game plan. You know that in amateur and pro fights, where a history and film exists on your next opponent, these histories are studied and strategies evolve. A properly prepped, fighter, MMA, BJJ, UFC or otherwise needs to walk in with a strategy, a plan. And in this process, the plan is made and you might hear from your coach, "Do this, then do this and this, and the fourth round is yours." "You…make your move," Kind of talk. Or ideas about tiring him out in among the battle plan. "First round? Check him out, probe. Probe with the jab. See how he reacts. Second round do 'this or that' with the discoveries from your probing. Third round is yours, as you will…"
Coaches say – tire him, move around, also deliver body shots too and kicks too in kickboxing, to weaken and confuse the opponent in round one and round two for the theoretical victory in Round 3.
In one example of body shots, there were numerous successful (and unsuccessful) boxers who spent rounds pounding the upper arms of their opponents so that eventually their guard, through multiple rounds, would eventually drop, their beaten arms down for their eventual, head shots, so that the… " ______ (fill in the blank) round is yours."
I think it would be odd for a coach to simply say, "knock him cold with a head shot in the first two seconds. That is all. Now go jog and hit that bag." Fighters do indeed knock people out quickly, but aren't they always handed an overall, planning, staging, strategy, etc.? Despite the delaying plans, bingo!
For many fighters, this plan is laid out in the first meeting for training for a specific fight. This fighter then and quite possibly gets this message buried in his head for months, "Third round is mine. Third Round is mine." Even in the first round, he is fixated on the third round, deep in his head.
This type off delay-progression, advice was advice I had been given for decades by various boxing, kick boxing, and even Thai boxing coaches.
The transition of these delay ideas and advice can get blended over and into, for lack of a better term, "self-defense-street-fighting" courses. Training by short-sighted, self defense course trainers and coaches can, have and will get these borders confused. I was told these off-mission tips at times in several self defense courses that included boxing, kickboxing and Thai methods. For examples:
I was in a very, popular, modern, street-fighting system back in the 1980s, in a course considered a pioneer program back then, that emphasized, "the probing jab." In fact, the association newsletter was called "The Probe." The head guy would often take months of money from certain "monied" people and make them study the jab only…for four to six months. The…probe. Yes, jabs only for many months? Imagine that. Then you graduated to the cross punch – for who knows how long – $$$$? People did not stay with him for that long when he tried that approach. Yet, he did many other things too, effective things too, but some of his people got caught in this "jab scam." Once again that odd mix of overdoing some boxing strategies in with some survival strategies.

The military police academy boxing coaches, assigned to create a fighting spirit with a boxing program, taught off-mission, sport boxing concepts and strategies that weren't the smartest things for street survival. I am convinced these instructors did not understand what I am saying here. Despite the generic "toughness" mission, they were immersed in boxing, taught boxing only, with boxing strategies. Wrong place. Wrong time.

Martial arts can get easily confused, innocently blending sport strategies with self defense themes, and vice-versa as self defense courses can get sporty-artsy.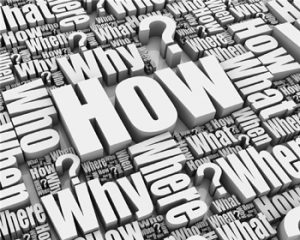 The "who, what, when, where, how and why" questions arises again.. Briefly, as these questions run deep…
Who am I, who is teaching and who am I really going to be fighting?

What do I need to learn? What are they teaching here? What do I really want? What are my real goals? What are they turning me into? What am I wearing? What happens when I am not fighting a mirror-image of myself and regular thug?

When will I use this? When is this legal?

Where am I going with this course? Where will I use this training?

How will it work?

Why I am doing this in the first place? Why are they telling me and making me do these things?
I called these off-mission, missteps – "sport cancers" to be on the lookout for in all transitions from sports to the non-sports world. This is actually quite hard to dissect, especially buried within small steps. Even after 40 years I STILL spot things that I, or we, should not be doing. Enlightened coaches look for these, but I must tell you I don't find many such enlightened coaches. Many are so immersed in what they do systemically, via their mindset, via hero or system worship or franchise dues, they will not or can't detect the discrepancies and will not or cannot rebel against them.
"There was no second or third round in the street fight,"…to use a corny phrase. These street fights/arrests I was in and ones I had to break up and later investigate had little time for the experimental probing jabs, trick footwork or secondary blows to wear an opponent down through time, and other "second-third-or-more round," ring sport, strategies."
Upon self-examination, be happy with what you do and know why and what you are doing. I want you to be happy in your pursuits.
Physical attrition. We don't have time for physical attrition. I hate to use the over simplistic term "street fight" because real encounters occur inside and outside of homes and businesses in rural, suburban and urban locations. But these so-called "street fights" were almost always hard, fast, crazy and over quickly. You were bum-rushed, or wild-man-tackled and, or sucker-punched, hit with chairs and lamps, etc…I was attacked once by a man with a big ax. No time for several probing, experimental sport jabs versus the swinging ax man.
Hock's email is HockHochheim@ForceNecessary.com
^^^^^^^^^^^^^
Get this Training Mission One book here