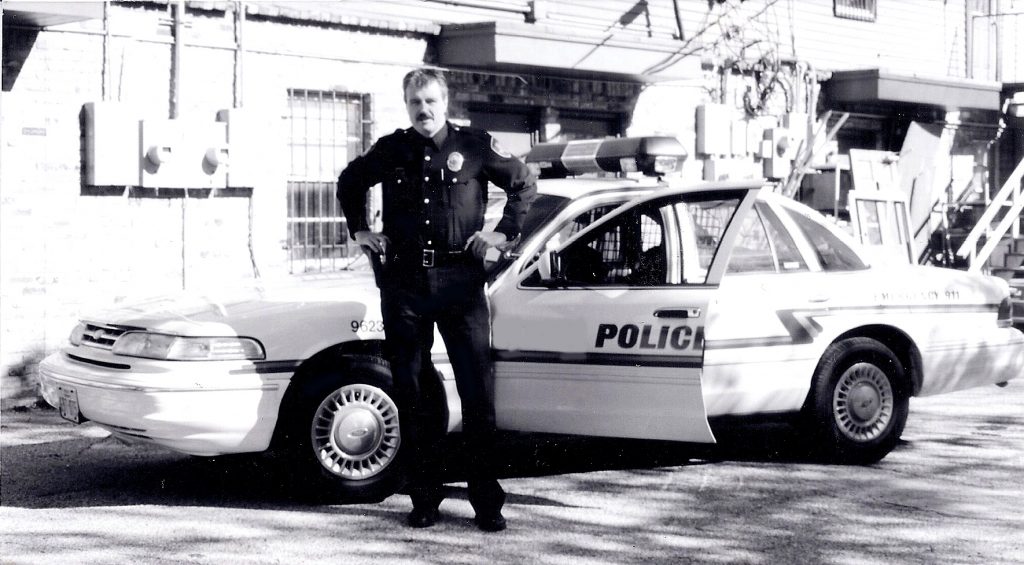 My last two years in the late 90s I wound up back in patrol (I was a real "Adam 12" dinosaur patrolman from the 70s) resurrected back into uniform after some 17-plus years as a detective.
All thanks to some upper-management, "flip-the-applecart" plan. (Lets make the foot-doctors into heart-surgeons and heart-surgeons into foot-doctors.) So, after catching a hitman and filing 12 organized crime cases, I found myself on midnight shift patrol one day, or should I say…night. I had some fun, yes, did some stuff, yes, but it really was a waste of time, grade and experience for me and the flipped others, AND the citizens who rely on expertise.
I had enough military (Army) and quasi-military (policing) in me, to "buckle-up," "shut up" and go where they sent me. I never once took a promotional exam, (military police or Texas police) wanting to remain in line operations in patrol and investigations. Maybe I should have though? To thwart numerous, deskbound, admin, idiot ideas?
Some of my friends took these tests and remind me they created some ideas for effective change, But me? I was selfish. I wanted to catch criminals, and I spent a blissful 17 years as, what many use to call, a "lone wolf" detective. I was-not, am-not a socially driven public servant by today's standards, turning and improving agencies into pubic-happy-machines or solving big problems. I just wanted to work cases. Selfish – I confess I used victims as vessels to wrap my hands around the throats of criminals. I mean, I wasn't rude or dismissive of victims, but I new my mission. Thus, I am-was a dinosaur. 
There are numerous stories about why I eventually retired in the Wolfpack Publishing book with their exciting title Kill or Be Killed. Nowadays, I tell all my police and military friends to NOT be like me. Take tests. move up. Build financial security. Build your family. Yours and their future. Don't remain powerless, bottom-rung, cannon fodder like I was.
_________________________________________
Hock's email is HockHochheim@forcenecessary.com
Get this ebook, paperback or collector's hardcover edition, click here