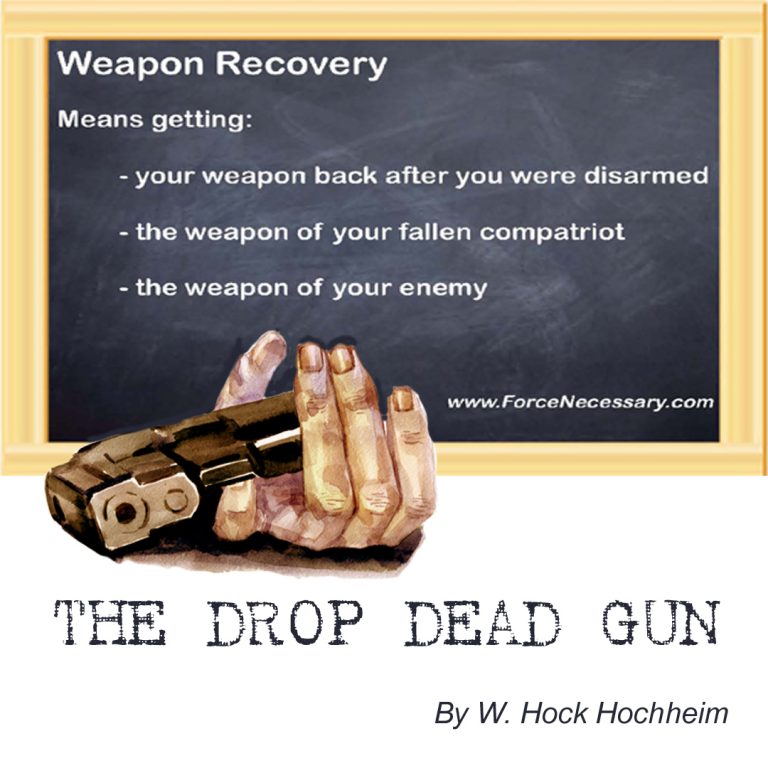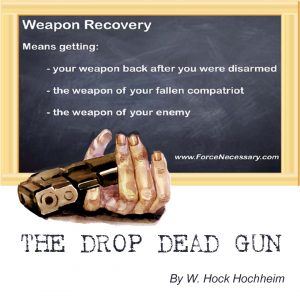 "If I die in combat zone. Box me up and ship me home."
You've all heard that ditty? Or, maybe you haven't? It comes for most who have had it as a cadence –  a song – we all sang while marching and running in the military. It has been bastardized, or satired and altered for various messaging. One paraphrased version we don't see much anymore, but old-timers will remember, was popularized on some t-shirts and posters years back. It was about you dying in a combat zone and having your gear split up by survivors, the words accompanied by the artwork of a rip-shirt, commando. This splitting-up is a very good idea for several reasons, but I don't think the commandment reaches deep enough in citizen and police training methodology.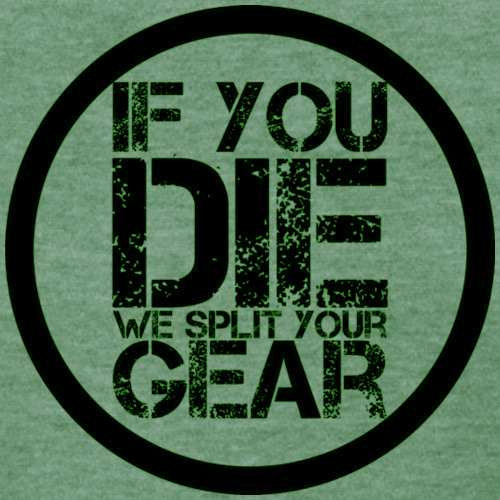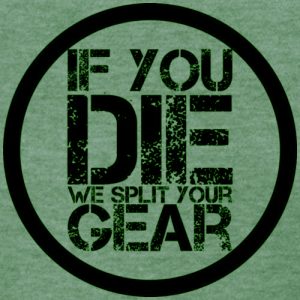 "If I die in a combat zone? Get my ammo, guns and gear and…continue to kill the enemy."
It is common advice in shoot-outs that drawing and using a second gun is faster than reloading your first one. This of course depends on where you are carrying that second gun, but the advice is classic and comes from veterans. Did you arrive at this scene with a second gun? Can you find a second gun at the scene? More ammo? Was there a "second" gun, loose and back on the ground that you just ran right by?
There are numerous, vitally important, physical, gun-survival things you cannot and will not learn or get to do, should you decide to forever shoot on a paper target range and consider that practice to be the end-all to gun-fighting. 
This year, 2022 marks the 26th year that I have routinely, almost weekly, (barring Covid madness) created and supervised simulated ammo shooting scenarios of some sort. Some are short and involve two people. Some are much longer and involve numerous people, all are in numerous situations and locations. Urban. Suburban. Rural. Inside and outside. Daytime. Nighttime. People get shot by whatever simulated ammo we get to use for the training session. This reality can be very demoralizing. But, it happens.
In the briefing, I ask the participants, once "shot," to evaluate their wounds when hit. If shot in their shooting limb, then they switch hands and carry on a bit. If shot in the leg, they limp on for a bit. If they take one or two serious shots, like shot in the head, I ask them to drop right where they are and essentially…"they be dead." Playing this dead part, however demoralizing, is important, as you will soon read. Loose, or with lanyards and slings, you and your gun are laying there for all to seize.
Remember this is a very situational thing. How many guns and how much ammo did you bring? How long will this last? What to do about a "drop dead gun," or the dropped gun – one dropped by a seriously wounded or dead person. Comrade or enemy? You can lecture on this, show charts, and talk it up. On the live-fire range, you can put various kinds of domestic or foreign guns in various conditions on a bench and suddenly make people pick them up, make-ready, load them, etc. and shoot them (which has been done forever by a few clever instructors by the way, but not enough, but done). The true savvy and timing of doing this pick up inside a hot, under-fire, hunter-hunted situation is hardly if ever practiced on the live-fire range. Too dangerous? A sims only endeavor? 
Loser-Taker Disarming. Technically, disarming should end with concerns of "weapon recovery." Weapon recovery is often ignored in training. Recovering disarmed or dropped weapons is a missing link in most hand, stick, knife and gun martial, art or otherwise, systems. On the subject of weapon disarming training, two folks play parts. One the gun-loser, one the gun-taker. Most ignore the fact that either one could be the good guy or the bad guy, and typically the good guy gets to disarm-take from the bad guy in most typical training. This one-sided, prioritizing hinders good-guy, weapon recovery skills, but…look around you, this is the usual format, isn't it?.
What if you are the good guy loser? When your pistol has been disarmed from you, holstered or out, you MUST recover it, hopefully while the taker is fumbling around with it, to get it aimed back at you. In practice, gun-takers often just take the gun, flip it around, fiddle with it into position, etc. Still the good-guy-loser must get his weapon back from bad-guy-taker, and instantly. Rush him! Now! (It is also a great training idea to have the bad-guy-loser instantly rush the good-guy-taker for the good-guy-taker to realize he has to instantly grapple with this reality heat. Are you following me with the whose-who?)
(Some instructors demand that the taker should perform impossible checks, fixes and repairs in those few split-seconds right upon acquisition, not expecting a vicious counter attack, weapon recovery from the loser. And in the real world, was the taken gun a replica? Out of battery? Empty? These are issues for another distinct, subject-centric article just about these very things.) 
But weapon recovery is a bigger issue that just good-guy, bad-guy, taker-loser disarming. There's the rarely mentioned recovery of your downed comrade's or enemy's weapon, what this essay is actually about.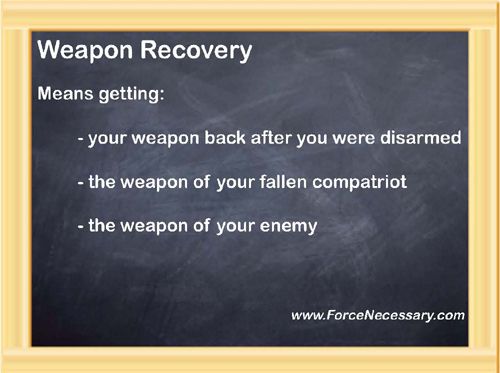 Aside from disarming, guns are dropped. I run only situational, simulated ammo gun courses, never teaching marksmanship.  I once saw a range master, and trophy winner cop, standing before an armed training partner in a scenario. Both with gas guns. The draw! And the police instructor vet lost his pistol in the air, mid-draw. He had never drawn right in front of an armed man with a pain-delivering gun. Gas gun hit the floor. Just the first time. Next time, he adjusted.
We also see photos and hear about such fumbles in both normal and stressful times. We see them dropped in simulated ammo scenario training. We even see them dropped at live fire ranges. Long guns and pistols are dropped with some frequency in non-combat life, of which we have no stats on, but they get dropped from time to time. I can't recall dropping mine in some 50 years, but I've seen my friends and co-workers drop theirs a time or two. And we certainly see them dropped on youtube.  One example, we were doing a street shooting situation in Las Vegas. A very athletic, concealed carry guy ran from car to car and dropped his pistol. The metal gun hit the street in front of him and to make matters even worse, when it landed, he KICKED it! Kicked it right under a parked car…needless to say. He was killed.
Dropped When Shot. I can say with some experience that four common things happen when someone holding a firearm is shot. The shot person:
Drops the gun, or…

Convulsively fires the weapon, no aiming, or…

Aims and shoots back, or…

Gun does nothing. The gun remains unfired in their hands.
What about the dropped weapon of a shot, severely wounded or dead compatriot?  Or enemy? A "drop dead gun," just laying there. 
As the organizer, over-seer of these scenarios, as the "ref" if you will, I see so many things in all of these shoot-outs. I see things people really do when in various predicaments. These occurrences, these experiences are quite remarkable and extremely educational. And one of the many things I consistently see is teammates, running past and around their deeply wounded, still or dead, yet still armed partners. Whatever kinds of weapons we are using, Airsoft, gas, markers, Simuntions, whatever –  the training weapons we can get wherever I am – these guns run out of ammo, gas, power or break down at the damndest instances.
To aid in the failures, I so want to advise, "pick up THAT gun!" as they run by the fallen. Sometimes they have the time to do so. But, I do not want to bark orders or suggestions to interfere in the middle of the freestyle, firefight exercise. I've see many folks run right by other available guns and ammo. As an "invisible" ref, I wait until the after-action review to bring the subject up and next time? They still often forget to do it.
Once in a while I see a practitioner who instantly knows to snatch up his dead buddy's gun. Either, it is something trained and remembered, or they are just that naturally gun-and-ammo-hungry to simply know this and do this instinctively. They swoop down and snatch up the weapon as they go by. This is an event that never happens in live fire range training, but rather could happen in real life, and should be bolstered in simulated ammo, scenario training whenever possible. I say oddly but, many video game players of complicated war games, obsess about collecting weapons and ammo as a mainstay, and are prone to thinking about picking up "leftover" weapons. I say oddly because they have readily absorbed a concept from a totally, abstract reality. 
I might remind quickly here, that weapons are sometimes attached to people by lanyards and slings, something that can be very life-saving for the original holder, but also may flummox your partner's attempt to get your weapons once you are down and out. Know your partner's gear. Look them all over. Know your team or squad mates stuff. Which leads us to different issued gear topics.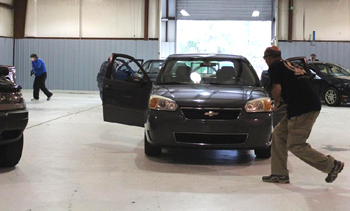 Different gear? Different guns? Different ammo? In many organizations such as with the military or police, certain weapons are mandated for all in policy for good reason. If we all have the same guns, we all have the same ammo, magazines and we can pick up, exchange, provide, etc., weapons. It can make for good sense. I am not advocating for the "one-gun, one-ammo" policy, I am just reporting on it here. There is something to be said too for personalized guns and gear, too. 
When military people move into policing jobs, they often and should carry-on with them these overall concepts. Well, I mean, if you were an Army "clerk," you might not have take this to heart, but people trained for dangerous jobs and have experienced danger are better carriers of this idea.
So often, citizens minus these background, may not consider this at all, or not have the deep heartfelt, burn, understanding of the concepts of gear and the weapon recovery. Shooting instructors of all types may never even know to suggest this topic. You must realize that you might be missing huge chunks of important tactics, topics, subjects and situations. You might instead begin to dwell deeper and deeper into repetitive, endless  "gun minutiae" within your teaching. Why are they stuck in this redundancy when there is so much more diverse combative situations with sims ammo to dissect and experiment with?
Such experiments are psychologically and neurologically proven better learning experiences. Many experts call it "deep learning" in "wicked" environments. In other words, simply put – get off the range and do these interactive, situational shoot-outs with simulated ammo.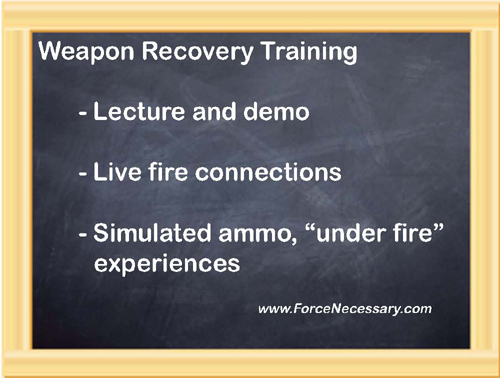 Active Shooters Talk Yet Again. Martial arts instructors, ones who appear to have zero gun, police and military experience or at best very limited exposures, have organized some active shooter response classes. There should be something of a newer concern and movement in this "pick up" weapon subject, as more people should contemplate picking up the guns of shot police, downed security, etc. This pick-up-off-the-ground could be practiced with live fire too, with little imagination.
Remember that when you snatch up another's gun? You might well not know how many rounds are left in it! Oh, and in certain crime and war circumstances, when citizens pick up the dead guy's gun and the authorities arrive? Do I need to remind you? You could look like the bad guy at first. You could be shot.  Phone in, act and surrender accordingly – well, the same rules as if you were armed in the first place should the authorities arrive.
Souvenirs Anyone? This discussion cannot be complete with the pick-up-weapon-souvenir concept. Usually after the battle? My father landed on the beach in WW II and made it all the way to Berlin in Patten's army. He collected German Lugers and had a box of them mailed home. They never made it through the US Post Office. I recall in Vietnam era, folks trying to get AK-47s. Often though, in many wars, watch out!  Such things are BOOBY TRAPPED! 
Evidence! This a crime scene? Is the bad guy dead-dead. Control the scene for authorities or supervisors or crime scene people. Sometimes weapons are stolen by onlookers. Consider this and other problems before automatically, cavalierly picking up enemy guns (knives, etc.) Sometimes EMTs can really disorganize your organized crime scene, too.
In Some Kind of Summary. It has been my experience that if frequently suggested in a briefing and-or corrected in after-action reviews, many people may think of this when the action starts and the possibility arises. The more they do it in training? The better. Again the pick-up is very situational.
That gun may be dropped, but it ain't dead. 
"If I die in a combat zone? Get my ammo, guns and gear and…continue to kill the enemy."
More on this from Sheriff Jim Wilson, click here
***************************
Hock's email is Hock@SurvivalCentrix.com
Get these Amazon, Kindle ebooks of sale for only $10