On the east side of our city, there ran a series of waterways, storm channels to handle the bad Texas rainstorms. I know some cities don't have any of these drains, but I guess everyone has seen storm channels in the classic movies and TV shows about Los Angeles. Just like theirs in the City of Angels, ours was an "open top" system, quite wide at parts, deep in sections and branched off into all parts of the city.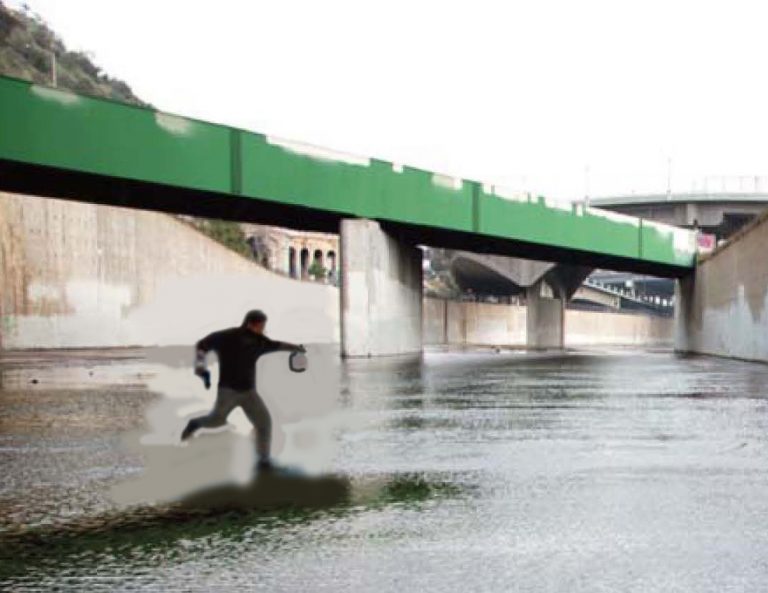 The channels were usually dry unless it rained heavily. But like in this photo here, there was usually a skinny stream from somewhere. I have seen them flood and overflow. I have had a few foot chases thru and in, some fights, arrests, and a couple of mishaps down in the dirty ditches. Here's one such tale.
     I once chased down and cuffed a child rapist through those channels, but my first real adventure down below in the water channels … catching an armed robber, way back in the late 70s. There was a series of armed robberies plaguing us on the east side of town, and the detectives were doing the best they could with stakeouts and interviews to break the cases. Solo actor. Big revolver. Black male. In his 30s. Afro. Cheap bandanna over the lower half of the face. We were all convinced that the suspect was a local. No one ever saw a getaway car, and each time the occasional witnesses said the man just melted off into the back lots and alleys behind the businesses.
     Several nights a week back then, I rode with another patrolman named Clovis George, a very sharp and real funny guy, a prior border town/city cop down Mexico way. Even back then, the Texican border towns were all hotbeds of all kinds of criminal activity and, yes, drugs, too. The interstate that split our city ran from old Mexico straight up the center of the USA. A drug route then and now, but that's a whole other story. Clovis had seen a lot of street-level action down there on the border. The George family was big in our city, and he returned home after several years to settle down. Our city produced one Miss America,  Phyllis George, and she was his cousin.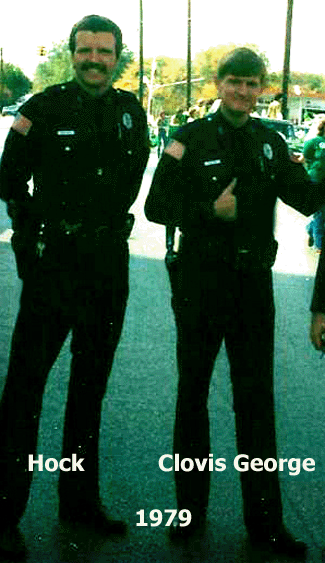 Another one of these armed robbery calls went out late one weeknight while we were paired up in one car; and it had us and other cars running every which way hay-wired, trying to find the suspect either running or driving away in a getaway car. Not a clue. A clean escape yet again.
     When the dust settled, we drove to a taco outfit and got tacos and some ice tea, sat on our squad car hood, and ate, contemplating the world as it blew by us. We also contemplated the armed robber.
   "I'll bet that squirrelly bastard is jumping down into these dry channels and running right home," Clovis said between bites.
     "I'll bet we could jump in at one key point and cut him right off," I said.
     Sounded plausible to me, so we made a plan. A large percentage of criminals lived in the nearby projects in our beat, and we drove around to calculate possible routes from Tell Ave. businesses to the government housing districts. We knew the CID stakeouts were spotty and all above ground and vehicle-based. No way the detectives could cover all those locations every night, night after night. So if we were free and patrolling and heard a report of another east-side, armed robbery on our radio, and if our man was indeed a storm channel jumper, we would guesstimate the time and location where the robber would be running, jump in the drains at some point, and stake out that spot.
     Well, within a few nights, a chicken restaurant was hit by our lone suspect. Handgun presented. Money grabbed. Mask. In and out. And Clovis and I raced to our own planned stakeout. We parked the squad car and, in a huddled-over combat run, slipped into the open channel by a viaduct at a bend in the system where we couldn't be seen from afar. There was less than a small stream of water in there. In less than one minute, we heard some splashing and footsteps, and we exchanged surprised expressions like … "well, damn! That could be him!" 
     And sure enough it was. He rounded that corner huffing and puffing with a paper bag of money in one hand and a revolver in the other. We spread out and hit him with our flashlights' beams. We pointed our pistols and started shouting,
      "Drop the gun, or we'll kill ya!"  
      "Drop it or yer dead right there!" Words to that general effect. You know what I mean. And they were true warnings.
     Our man dropped his pistol and bag and put his hands up. Bandanna in his back pocket. We cuffed him, hauled him up the side, and "took him in," as the expression goes. 
     CID was kind of thrilled. And they took over. Our suspect was not a local as it turned out. He was in from Arkansas visiting locals and thought he'd run up some traveling money while in town. Mask. Gun. Money. Flight. Matching size and clothing description. Wow. Nice little arrest. Hey, three cheers for the Clovis George idea of ditch jumping, all over some tacos and tea.
     Through the years, Clovis and I were also detectives together, too. First him, and then me. Starting back in the early 1980s, I had a bit of a reputation for getting a lot of confessions; and Clovis often asked me to partner up with him when he had extra troublesome witnesses and suspects in his cases. Plus, I was his choice when he served an arrest warrant on some of his cases because we knew how to work in unison.
     So, we worked these numerous cases together. Always had a blast, too. I remember he had an affinity toward the Tonight Show's Johnny Carson suit line. He thought he was really styling it in a Carson brand suit. You know what? He was!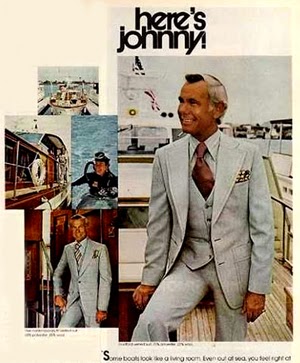 We went out with our wives to various country and western establishments in those days, some Tex-Mex locales, and drank way too much as I seem to recall. Admin often made the mistake of sending us to various investigation training schools in Austin, whereupon we had entirely too good a time above and beyond the classes. We'd drive to Austin on Sundays to be in position for class on Monday mornings. On some of the trips we'd bring a small camper's black and white TV set with us to try and watch the Cowboy's games in the car on the drive down. It was a war with the rabbit ears for antennas, trying to catch the local channels as we passed through cities on the interstate. Back then, you could legally drink and drive in Texas (not be drunk – just you know – sip up until), and this adventure always included beer. One guy drove and the other guy operated the rabbit ears. What a team! (Imagine doing that today. We would both be serving life sentences.)
     Clovis took a few promotion tests while in CID and went back into uniform as a supervisor. He continued his professional career rise, while I, never testing for any rank, remained back in line operations working in the trenches, not unlike the stinky water ditch system where we made the aforementioned arrest.
     Then he had a severe heart attack in the early 1990s. He recovered and became a supervisor for our communications division. He also became an avid runner. Then he suddenly died in 2002. The heart again. Couldn't outrun those genetics no matter how hard he tried. I was working out of the country at the time and missed the funeral. 
     Many years later our agency developed a truly amazing, modern police academy. They dedicated the police library part in his name, which I thought was just a damn fine idea. Here's a picture of one of the best Police Chiefs you can find, Lee Howell, dedicating the library with Dana George.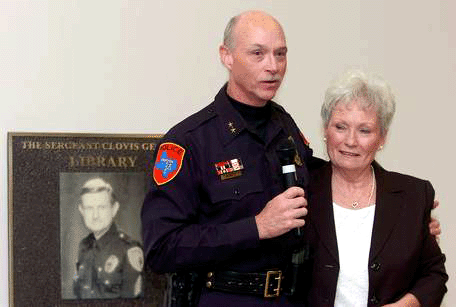 Clovis George was a really good guy, a good friend, and we had a lot of laughs, tacos, beers, and margaritas. Plus, together, we handcuffed a number of felons, too. What more could you possibly ask of a friend? What more?
Email Hock at HockHochheim@ForceNecessary.com
Get more police adventures and misadventures in Wolfpack Publishing's Kill or Be Killed. Get all the info, click here