W

ho Fight? What Fight? Where Fight? When Fight? How Fight and Why Fight

?
(Or, How I learned to wrestle with my preconceived notions)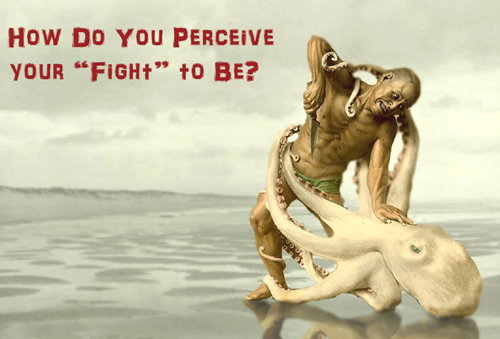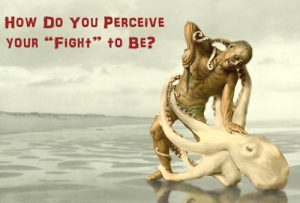 I am an old police detective from a time when Community Oriented Policing was going to save the world and cure cancer. One of the main points of said movement was that the "perception of crime" was just as real to citizens as the real crime was. Look at how the murder rates in small parts of Chicago, Baltimore or St Louis effect the opinions of outsider people on those entire states. In other countries, those tiny jurisdictions effect the opinion of the USA. 
Usually the perception of crime was/is always way higher than the real McCoy. So, police then not only had to fight real crime, but had to have an advertising and public relations campaign against the perception of crime. I then sarcastically nicknamed our police agency the "Happy Machine" because we had to also make people… "happy." I would often walk into the squad room briefing and mutter, "another day at the happy machine," which would make my fellow officers laugh and chuckle. The first time I said it there was an uproar of laughter. It least that made them happy?
     Fact was and is, in the big picture, most people in the USA and other civilized countries will never be victims of crime. But people have fear and a perception of their future crime problem. They imagine a home invader? Rapist? Mugger? Mass shooter. Crazy guy? Serial killer? Kidnapping? Bar fight? Road Rage? Etc. Some even have an imaginary perception of how they will handle it. Gun? Knife? MMA? WWII? Kill? Maim? Contain? Negotiate? Pray? Etc. It certainly would help if their perceptions were as accurate as possible. 
     Perception, as defined – "a way of regarding, trying to understand, or interpreting something; a mental impression."
     Mental impressions and being impressionable. I recently watched the very first episodes of the 1980's TJ Hooker cop show, just for sheer nostalgia. I was already a street cop and detective when TJ was on prime time TV. On patrol in a giant squad car prowling residential streets, Hooker lectures his rookie partner – you know, that skinny kid with the weird hairdo – the shame and horror of Los Angeles, how people cowered and hid in their houses, fearing the crime on the streets. That was 1981! They were scaring the BeJesus out of you back then. Of course that was dramatic, but the fear idea fed and still feeds people. Perceptions.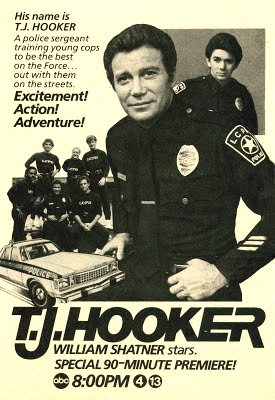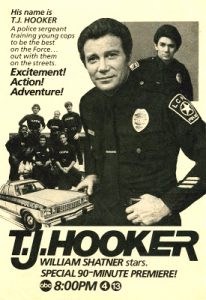 How deep was that paranoid perception of criminals? Has that perception changed? Many perceptions about fighting against bad guys are subliminally shaped by books, movies, TV and even personal fantasy projections.
Same with fights. Remember back when Chuck Norris or Claude Van Damme would kick a bad guy down? The bad guy would crash and the Chucks and the Claudes would just stand there, in a poster-boy, fighting pose, bouncing up and down, waiting for the serial killer or hit-man to stand back up and continue the fight. Art imitates life and life mimics art. How many people actually, waited for bad guys to stand back up up? That was the "movie fight" until Steven Seagal came along and started breaking arms.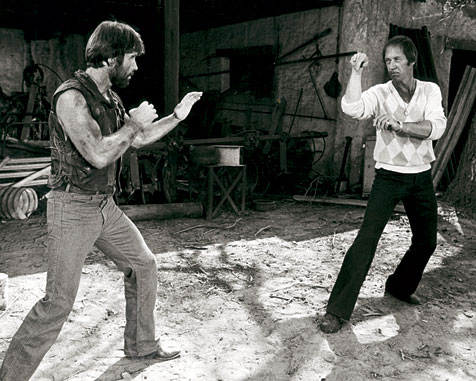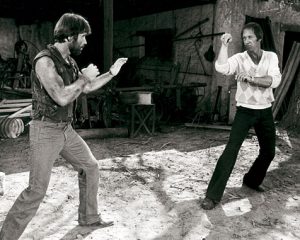 We had a champion black belt in our old karate school I attended decades ago, who got into a fight….in a bar…and lost. He came to class and told the school owner, "I was in a fight last night and it wasn't anything like I thought it would be." If you are in a non-sport class, your student should return to you and say, "I was in a fight last night and it was just like you told me." Perception.
     Perception is the running guts of training though isn't it? We martial folks, civilians, police and military train for the perception of what we think our "fight" will be like. If you are sport fighting, you know exactly who, what, where, when, how and why about your scheduled fight. You have a darn good perception of the "Ws." Even if you are a soldier, you have some good perceptions about what might happen to you and your unit, all from a gathered mission intelligence and assignment history. (This is why God made sergeants.) You know the Octagon fight will happen and you've seen enough of them on TV to plan ahead. And you are pretty sure trouble is ahead in a war zone, but what about sporadic criminals versus citizen encounters? That may never happen…
"What are your preconceived notions about fighting?
Your first fight? Your next fight?
     I use to complain that so many of these modern fighting systems of recent times inadvertently train for a fight in "the bar," or on the sidewalk or parking lot right outside the bar? That cursed dark alleyway out back of the bar? Roadhouse movie world? Bars. Bars. Bars. How many training videos were made right inside bars? Young guys teaching other young guys how to fight in bars and they just automatically assume/gravitate to the barroom setting. Meanwhile a soldier in Syria has another location in mind.
       Another problem is the "novice" fighter. Or as I like to call him, the stupid fighter. By the way that is the guy walking around the streets today you will probably fight next. You have been working hard to fight the trained fighter in many ways the mirror image of you, the other guy/gal in your school/system. Then idiot boy walks up and hits you with a chair . There' s that classic Mark Twain observation that that the expert sword fighter fears the novice more than the other expert. He knows not what the novice will do! People perceive their next hand, stick, knife gun fight, based on what they do inside the classes they are taking.
     Real people seem to be fighting a whole lot, huh? Somewhere on the planet. Earth is a big place. Police are at least aware they could be fighting absolutely anyway, anywhere – inside or outside houses and business. On tile floor, rugs, cement, dirt, grass, mud, tar. I have never fought anybody underwater, though. HA! Should I train for that too? (Though I know of some cops fighting people on the fringes of oceans and lakes.)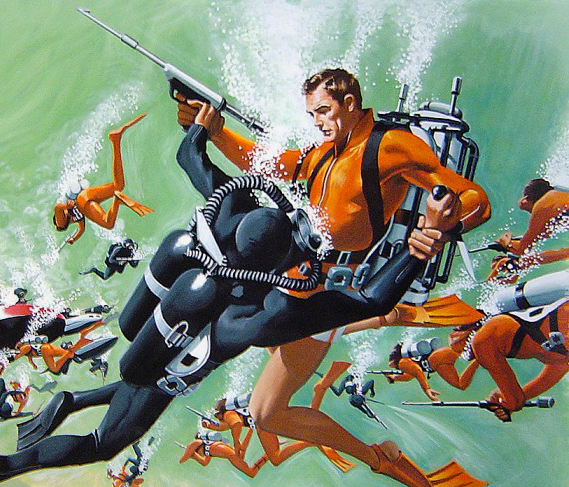 I think I've had to struggle, and, or fight, arrest most people on parking lots, streets and inside houses full of furniture more than other locales. And kick boxing and wrestling didn't completely help me out. One time a crazy guy and I slid down a long, thick, muddy hill, in heavy rain, duke-ing it out, outside a hospital. Almost vertical ground fight. Almost upside-down. You really can fight in weird places in weird circumstances.    
     People on the planet Earth will fight in rural, urban, suburban areas, inside and outside of buildings at any time of day and regardless of the weather. (The term "urban combatives" always mystifies me. Some of the best UFC champs are farm boys. Would that be "Rural Combatives?") 
     Gun instructor and ex-cop Tom Givens reports that through the years his shooting students have had over 60 gun encounters in parking lots (Memphis is a little crazy by the way) so an emphasis on shooting live fire AND SIMS, in and out of, and around cars should be pretty important. Parking lots are indeed melting pots of all kinds of people and places with various temperaments, and where bad guys do go to hunt. Records even show that one in every five vehicle accidents occur on parking lots too. Parking lots then are super-duper dangerous? Once again, in the big picture, if you compare say, Walmart's total sales/customers, to its parking crimes and accidents, their parking lots are pretty darn safe places.
     We see crazy reports on the news about road rage. But look at the millions of cars in the USA taking billions of trips each day, compared to road rage incidents. Road crime and even vehicle accidents stats in comparison tell us the roadways are pretty darn safe too. Domestic and family violence/disturbances are way too high, but in comparison to the big picture of 340 million people in the USA? Not too bad (as far as we know.) There are over 100,000 schools/colleges in the US and a teeny-tiny sliver of school shootings. Add in attendance days and you have millions of safe days. Schools are pretty darn safe places. How about comparing the total number of houses with the total number of burglaries. Oh, and, by the way, the police don't fight people all that often when compared to the tons of non-violent police/citizen interactions and arrests.
     It's nice to do these big picture comparisons and breathe a sigh of relief, but that doesn't mean we shouldn't prepare and be complacent. And when we prepare, we perceive. You are still left with these guesses, your perceptions and mental impressions of your future fight. We now watch crazy, reality, video clips on youtube and perhaps they do help the real perception of the wacky chaos that will most likely occur in a fight, and not leave us with some Chuck Norris, karate fight scene in our minds.
     It's always a good rule to "reduce the abstract" when training, but there is still a time and place for you, in a sterile room, to learn and exercise some basic, generic things which we hope you can apply under the circumstance, come what may. Sadly, we don't have Hollow Decks like on Star Trek where we can fight and turn up the knob on resistance and locations, and still go to work the next day not scarred or crippled.
     Come, what may. We learn the "come what may" via collecting good intelligence info on crime and war where you are and where you are going. So, we train to fight the fight we perceive and who, what, where, when, how and why we perceive it will happen.
Who will you really be fighting? 
What will it be like?
Where do you perceive your fight will be?
When will this happen?
How will it unfold?
Why are you there? Why are you still there?
Will things happen as fast as you think? Slower? Sporty Non-sporty? Indo artsy? Slinky Systema? Crazy?
Hand? Stick? Knife? Gun? 
Will it start with an interview or ambush? 
How do you perceive your fight?
What's your fight REALLY gonna be like?