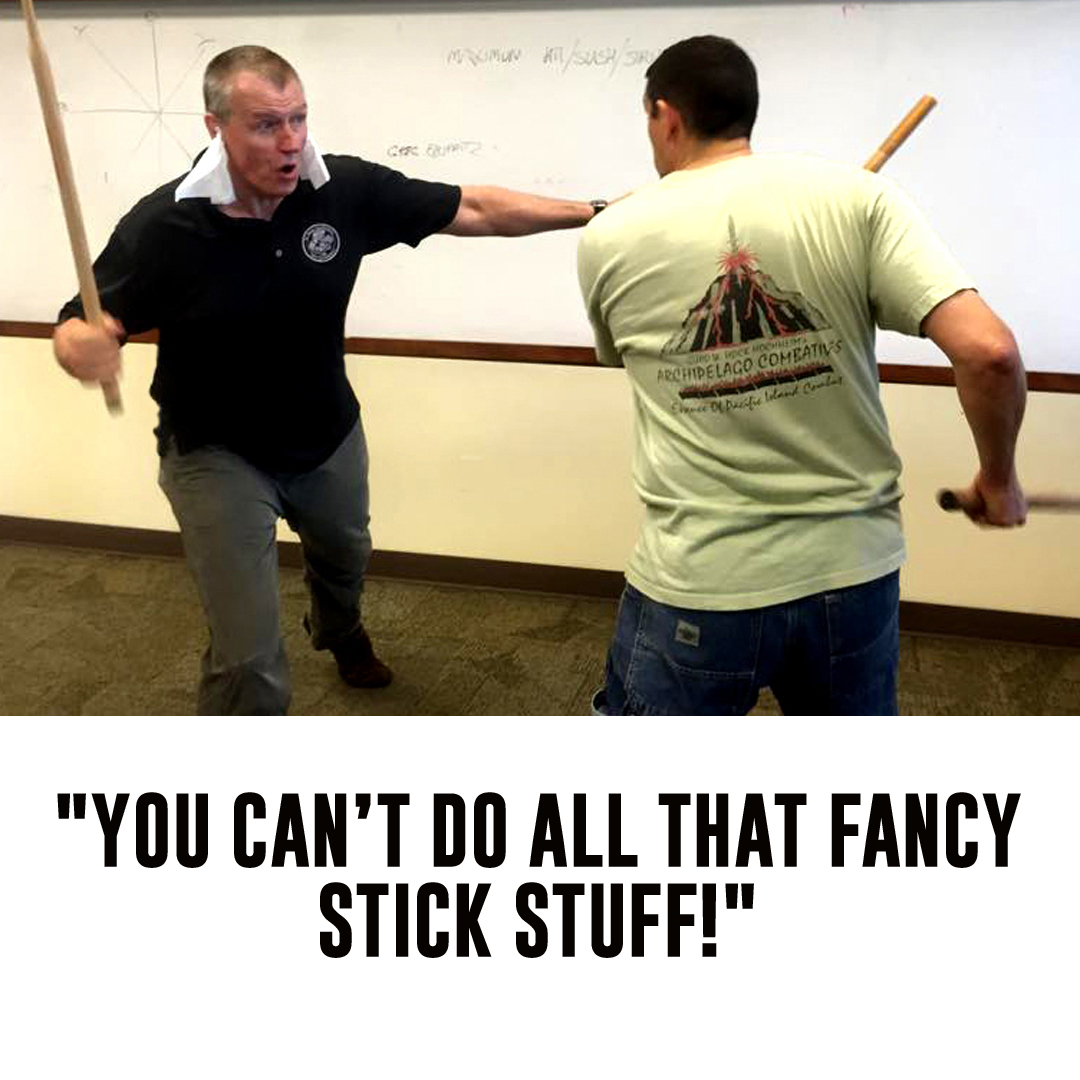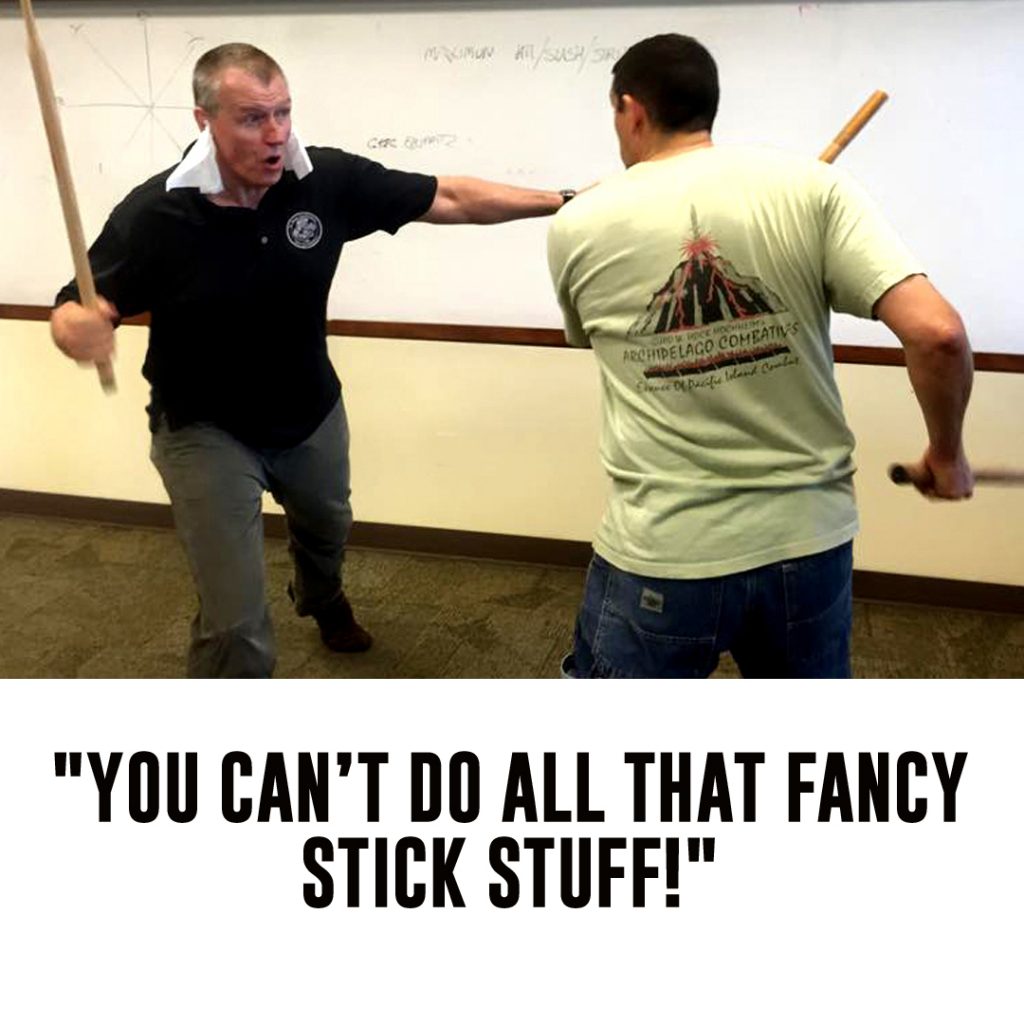 If you are a FMA "stick versus-stick-fighter," I think, about…ohhh…80%…85% (?) of the stick material typical taught, thee so-called by many – "fancy stuff," fancy follow-up stuff is meant for the seconds AFTER your opponent is busted in the head (no soft sticks and-or no helmets) or busted somewhere painfully vital, that will diminish his speed and brains. The head shot (or any real diminishing blow) is the missing link between sparring and the follow-ups.
Do you know this, realize this, can you articulate this as doctrine to the shallow naysayers who belittle follow-ups? I think this "diminished fighter" message should be one of an FMA system's "Ten Commandments."
Lots of folks prioritize sparring as the initial, most important encounter (I think it is very important) but then many belittle a lot closer quarter stick moves (the 80%) like disarming, stick grabs, trapping, grappling, etc. as impossible because "oh, you can't do that when actually stick sparring."
Some follow-up material examples:
Checking the guy's other hand, or maybe-

Catching his stick, or maybe-

Disarming with any of the 5 big disarms, or maybe-

Going 2, 3 deep to finishing blows or kicks, or maybe-

Any takedowns-throws, or maybe-

A standing to ground capture or finish, or maybe-

Etc., etc.. 
A stunning blow or two sets up everything in the martial world, why not here too? A good stunning, crack on the bare head changes everything, opens up the follow-up world. Stick sparring with protective safety gear does protect against a real, full diminishment. A head shot from a soft stick to a helmet or say – to a hockey-gloved hand is not a real-deal, it's a practice deal (unless you are playing for points?). And such protected play probably won't replicate the damage you really need to move in and do the 80% stuff. Folks want to believe that stick sparring is the "realest of deal-ests," but it fails here at the missing link point. This "diminished fighter" concept must be recognized in FMA stick doctrine so that you can indeed do some of the 80% material against a wounded opponent. Wound him enough you might even tie his shoe laces together.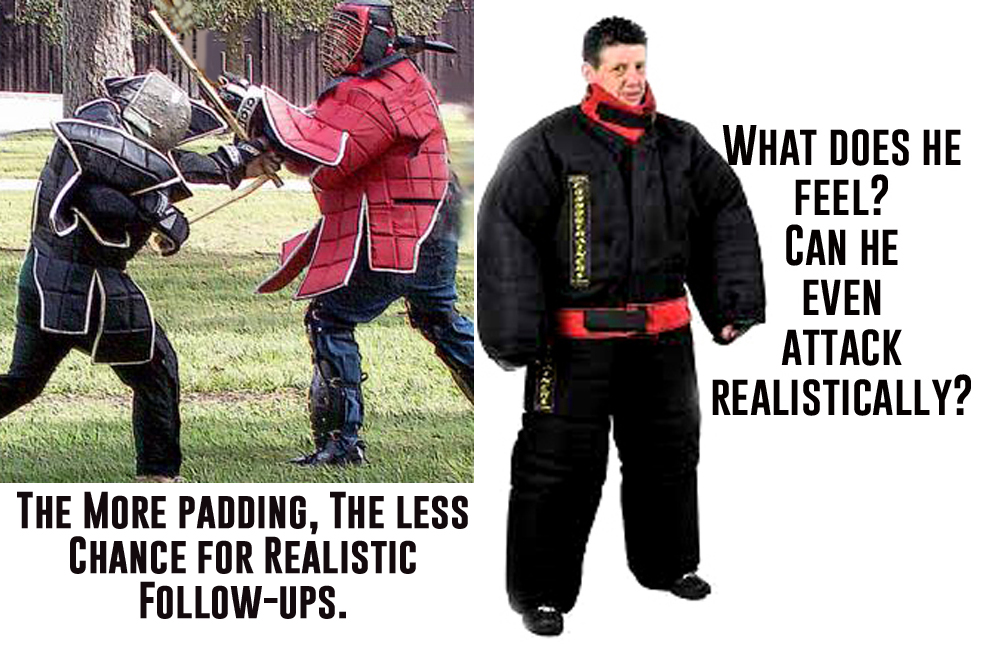 Some of our great, super-athletic, gifted, obsessed FMA-ers can go deep at "Superman speed" and execute some of that 80% collection without a head shot (of course this depends on the skill of the opponent, a rookie might be easily invaded). But fighting the diminished fighter is an important step to winning-surviving. I am not so gifted, not Superman and probably most of you aren't either so we would need to (theoretically-simulate) bust some heads to move in and trap, catch, disarm, stick-grapple, etc.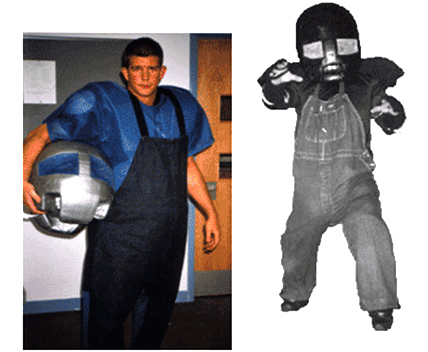 FANNNNN-CY! This missing link which usually allows for a range change and finishes is just common sense but I am not sure all FMA-ers, new or old, know, teach, and proudly pontificate on this commandment. We cannot really hurt our friends in training. We SIMULATE the head shot (or whatever serious blow)! We segment the training. We don't emphasize or fully recognize enough the missing link between segments that makes the second segment…work.
(Yes, that is tissue in my ears in this photo above. Sometimes I get stuck teaching without hearing protection in a room full of banging sticks. Decades of this banging contributes to a hearing loss, which I have. Warning! Hey, keep score of your ears.)
_______________
Hock's email is Hock@ForceCentrix.com