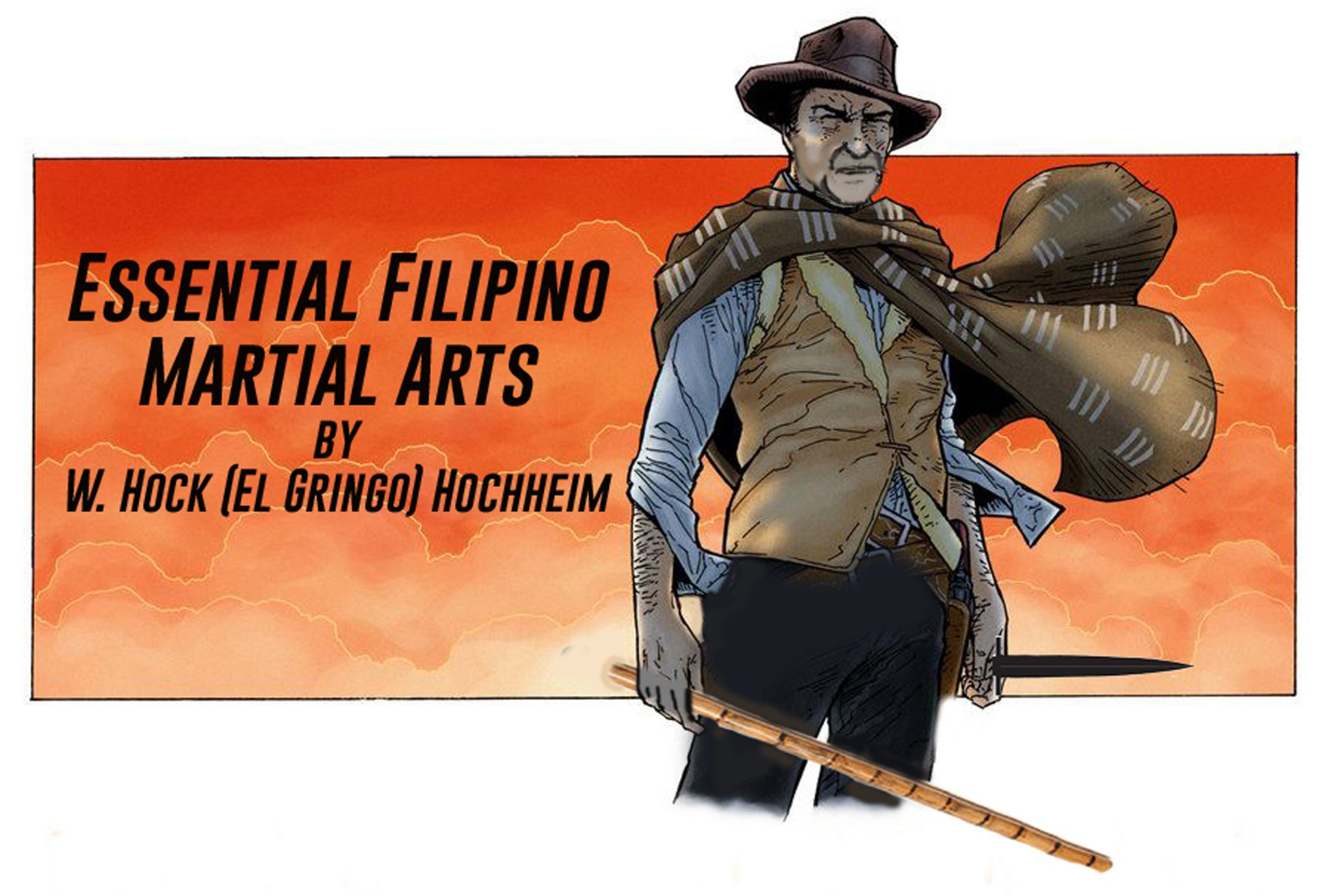 Okay folks. Bare with me. I have a few martial ranks through the years, (like a FMA, guro BB test in Manila). So, this is a joke but not a joke. I have a joke-meme I've passed around for years with two loaves of cut-open bread, a "white bread-brown bread" meme.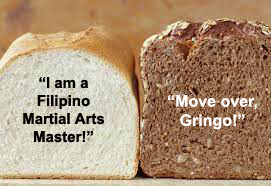 The idea is that "Joe Jones," white boys will hardly ever achieve respected status in FMA. (I know a RARE few are, yes, yes, but most people look to and seek, foreign sources, certainly Filipino in FMA, but often settle for any American in the states with a "Spanish sounding" name. Or at least foreign sounding name. Exotic. Same is true for the rest of the planet. Think about it. Make a list and really think about it.
"The 'hierba' (grass) is always greener…."
And bland, white, Joe-Jones-Gringos (like me) take a back seat. This is not new, it's a martial arts "universal." Who wants to learn BJJ from a white boy from Finland? NO! Brazil! Or at least have a cool Hispanic or foreign surname! I'll fall for that!
Eventually you will have to settle for a …"Gaijin"  in your neighborhood. He or she may be fantastic, just not as well known, (and will remain unknown, which is actually the whole point of this essay).
All this is just the subliminal (and overt) marketing of life and what we seek out, like Chinese food, or Italian pizza and who makes makes the best cars? Germans or Japanese? Are ex-cons the best street fighters? Do the Israelis have the best military fighting system? Is Silicon valley the best source for all things tek? Why pick the Marines over the Army?  People should recognize natural and man-made…"lures." Who has the "best" story for what? And why? What then, catches our fancy? What do we gravitate to?
In fact, when I think about it, I have felt like a white boy (and-or wrong religion) outsider in most martial arts I've ever down, with all the real leaders always from elsewhere, Japan, Philippines, Indo, Russia, Israel, China, the sewers of Spain (gag)…the popular systems and arts are always from elsewhere. And me? Always the…gringo. This though I expected, it's just an observation on martial life.
Anyway, there were numerous viewers of that "bread" meme on various pages, some very smart and substantial folks, and they laughed and liked it when I half-joked that I might therefore just call myself "El Gringo," as part of an FMA business nickname, (I still teach FMA here and there around the world along with mostly combatives.) Just a fun, name-game and partly a bit of satire on all those grand, tuhon-guro-supremo-GM master titles that keep inching up like bamboo. For 26 years now, I just tell everyone I teach to call me "Hock" and remain on an equal, friendly footing as I believe system-head-worship is confining and not good for evolution. Bad for some of my business, but good for your evolution and freedom.
Some attendees-students still insist on titling me. It's a tradition, you know. If you must call me something? Truth is, I'm just a gringo, a white boy, outsider from Texas who knows a few tricks of the trade. Tongue in cheek? A satire on the name-game? For FMA…call me…"EL GRINGO!"  
"Out of the night, when the full moon is bright, comes the stickman known as Gringo. This bold renegade carves a "G" with his blade, a "G" that stands for Gringo."
(Sung to the Zorro TV theme with apologies thereto. I realize the great young, unwashed has never heard the Zorro theme song. Never saw the old show. Too bad. Then feast! Feast on this video! https://www.youtube.com/watch?v=lQnle_3KuOE    
________________________________________
Hock's email is HockHochheim@ForceNecessary.com 
Check out the PAC-Filipino page, click here