Through the 1970s to the 1990s, I noticed a tripping accident was fairly common in line operations, police work. Ankle juries. Line ops is often synonymous with chasing people and dashing to active crime scenes. Running. Running over the urban, suburban and rural terrain, and looking far off not on the objects and contours on the ground before you.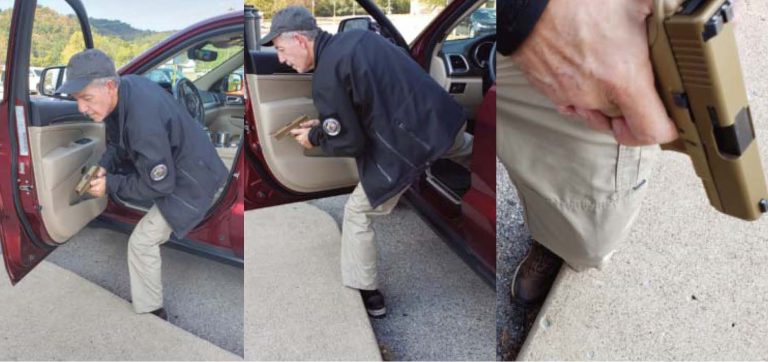 So that's a bad enough invitation to an ankle twist or break or fall. But another thing I noticed and not just in my agency and the surrounding agencies, and then nationally – another unique accident. Police cars parking hurriedly beside curbs and other crap, and officers bailing out of cars, looking off to problem people and places, and catching their ankles on stuff. Sprain, Or break. Or fall. (I also heard similar stories from the military, where by the nature of what they do in total, the ankles are weak links in action.)
In one week, we had CID captain bail out and break an ankle, and a veteran patrol officer bail out and break his ankle because of curbs. Both were passengers by the the way. So the while driver could guess-see where he was going, the passenger was stuck with what he got over on his side.  The captain's gun was out. The officer was pulling his gun. Think of the residual mess a discharge would have made. Could have made. There are a number of discharges each year with falls. Fingers off the trigger!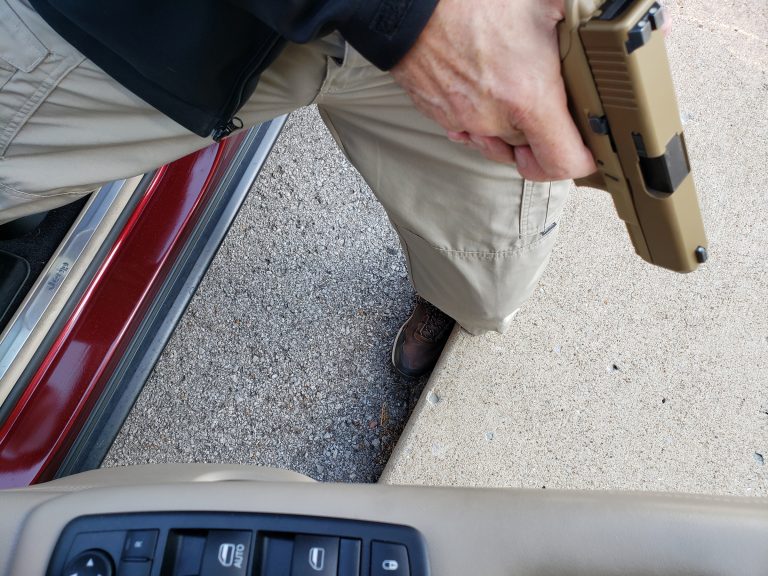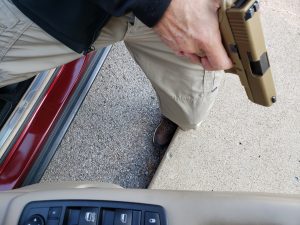 That strange week was when I began to take notice of the problem. Many moons ago.  This type of thing, a car bail-out, least of all a foot chase could happen to any ambitious person, gun or not, police or not. Military or not. (People have this problem on the supermarket parking lot!)
Look around. But, one more thing to do in preparation is to develop more resilient ankles. Not just calf raises up and down, but rotating your foot and rocking it side to side under a weight pressure.  Leg work out, even running create a better ankle to withstand surprises in the future. This alone might not be the cure. In the 1980s while I was working out regularly and doing karate and old school jujitsu, I went through a whole period of jacking up my ankles.  Stupid little accidents, like going down stairs too fast a little sideways. Then, perhaps mysteriously, with the same or "worse"  regiments, I never had those problems again, even with some near spills and twists which should have. Maybe I was overdoing back then? Smarter workouts help. I and others are convinced that working out your legs (that's ankles too) help protect your ankles. (I might add here that the two cases I mentioned above…neither worked out.)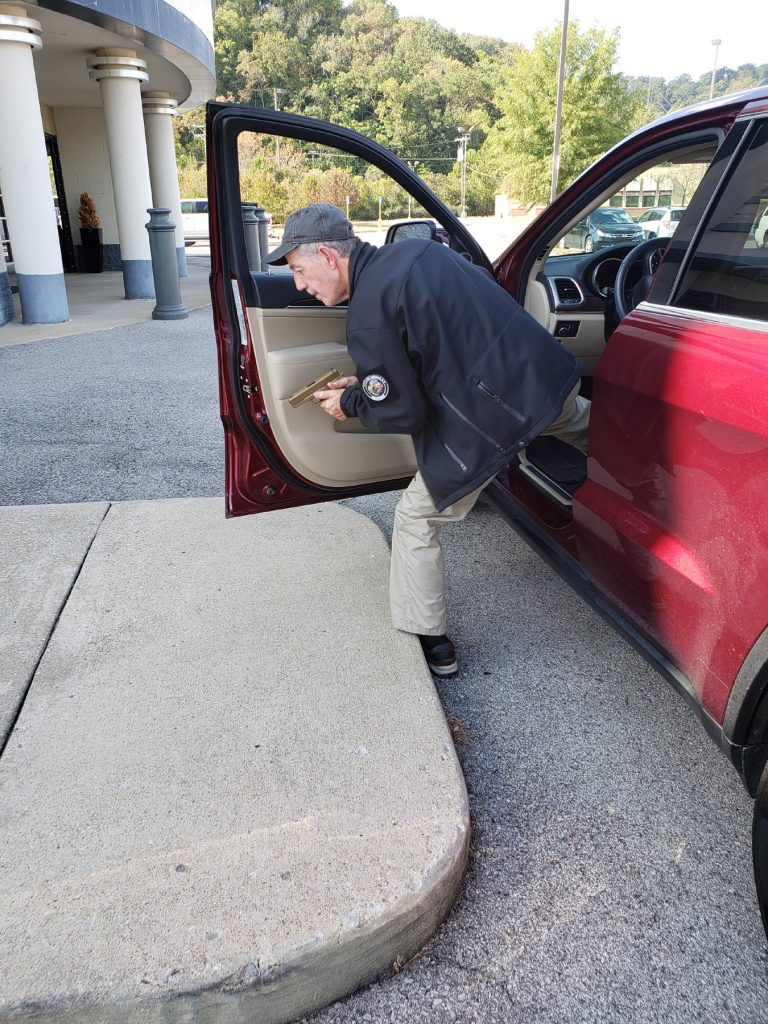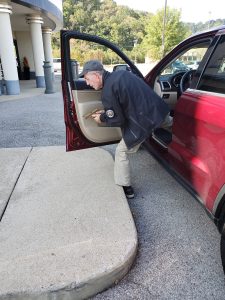 Since all that, I take a quick look down. Or look fast and remember where I will be when I pull up somewhere. Sometimes it could just be junk, muck or a giant puddle out there. Warn your partner if you have one. Even today, as a "former-action-guy," I warn my wife when I think I get to close to the curb or a mess for her to get out carefully when she is the passenger.
I think emergency folks need to…curb their enthusiasm… when first getting out of a vehicle at hot scenes (and work out for as long as you can in life).
Hock's email is HockHochheim@ForceNecessary.com
---
Get Hock's  "True Detective " books -click here…