A DEEP HIP STYLE ROLLOVER THROW (Or a standing "Fat Man's Roll?)
This application of an "arm" takedown I have done once in police work in a domestic disturbance. While sorting things out in a house, a man charged me from the rear, having escaped the verbal control of another officer nearby. I heard the officer yell "Stop!" Before he could wrap my torso with two arms (to do what, did he know?) I was able to react.
This reactive move is found a few places but was based for me from high school wrestling from back in the 1960s! (Back then was only some 10 years earlier.) In such wrestling, there are "neutral starting'"positions and "referee positions." One of the common "referee position' starting points inside a match was one person was down on their knees, the other atop and somewhat beside him with one arm wrapped around the bottom guy's torso (rules can differ). No clasping "bear hug" allowed yet at this point. This is not a collegate wrestling course so we will leave it at that.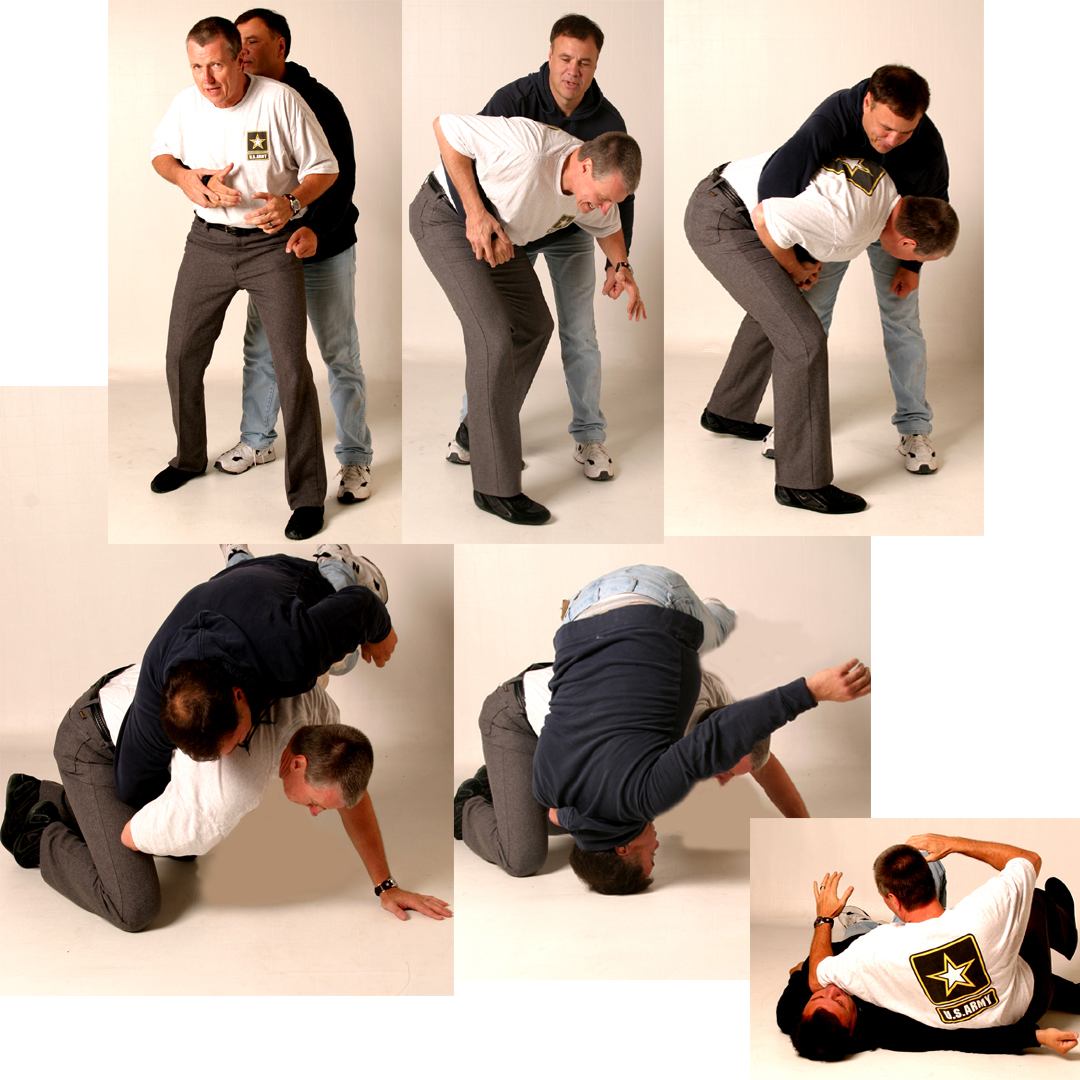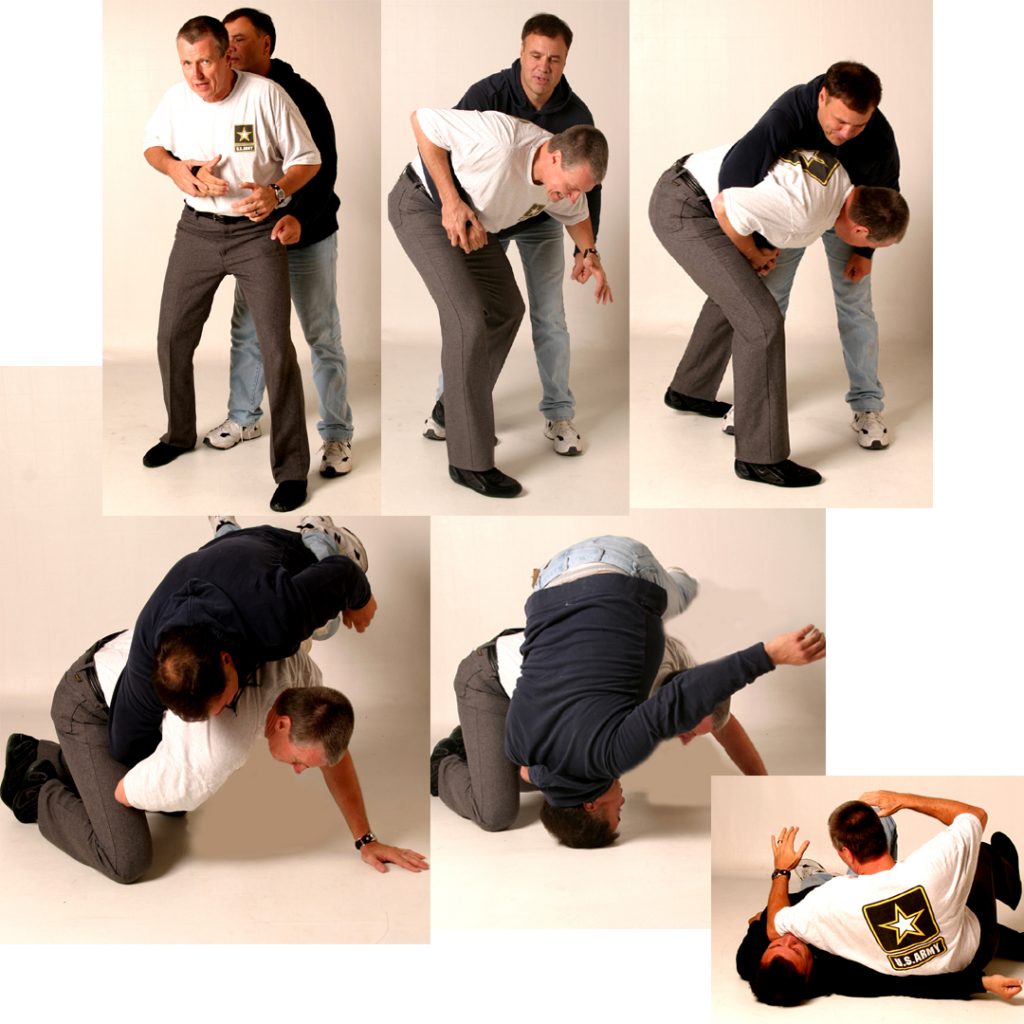 One of the series of moves we practiced back then was the bottom guy grabbed that wrapped arm and rolled him over. When just freestyle practicing, this also happened when the bottom guy partial stood up at times. I frequently did and saw this work. This complete standing version starts looking a bit like like a classic hip throw, at least in part. Anyway from high school I still had this move, this concept embedded in me.
I remember that the guy rushed me to the point that I might fall over forward anyway. I tried to turn and then this old move from inside me busted out. Stepped back, dropped and rolled. His feet smashed into furniture. We arrested this man and the jailer told me the next day that the man begged for aspirin from a bad headache all night long. I think he hit his head on the floor, possible like in these photos.
Note in photo 1 the one arm grab.

Note in photo 2 the arm blocking his second arm from coming in and clasping me.

Solid grab on his arm in photo 3, which includes capturing his elbow.

Note in photo 5 the man landing on his head (in a perfect world).

Note small photo 6…keep rolling! As you roll over him to get up, an elbow strike oportunity might arise.
I am a proponent of the "double the force" concept – a late phase counter when being taken down. Can you grab the attacker, hang on, join with and add to the force of falling maybe with a turn? Putting him at a disadvantage 1) upon, during impact, or 2) after impact? Sometimes. Yes.
If you are going to practice it, try it a few times about knee high like some Judo (this known as Soto-makikomi) and wrestling does. Watch out for your partner's head! Don't forget to hit him at every opportunity, which Judo, BJJ and wrestling does not.
(I only did this one "for real," one time in my whole life, but I ain't dead yet.)
_____________
Check out Hock's new western, Swellen's Reckoning. Listen to the free first 3 chapters of the audio book, Click here