THE SACRIFICE FALL    Pride before the "Fall."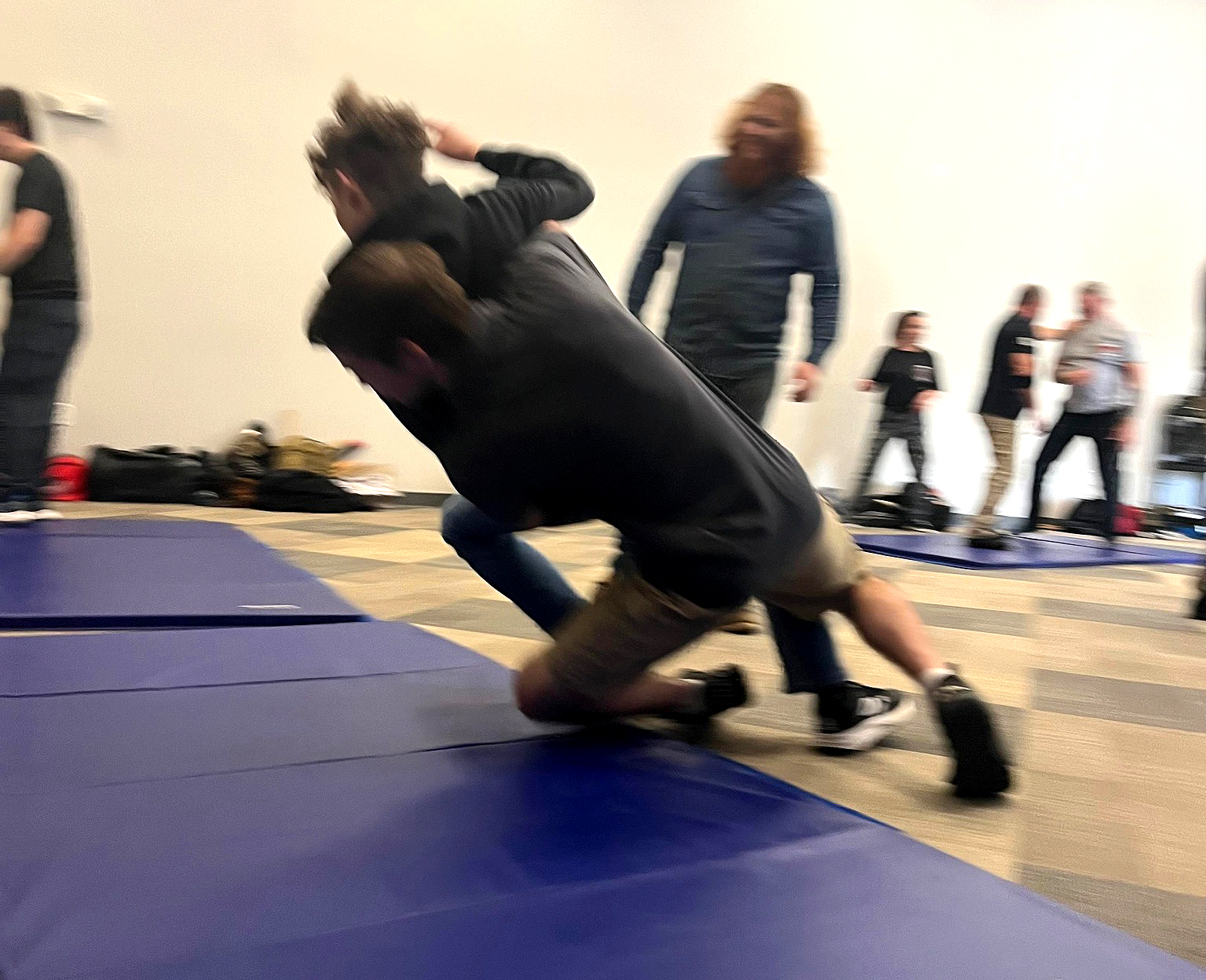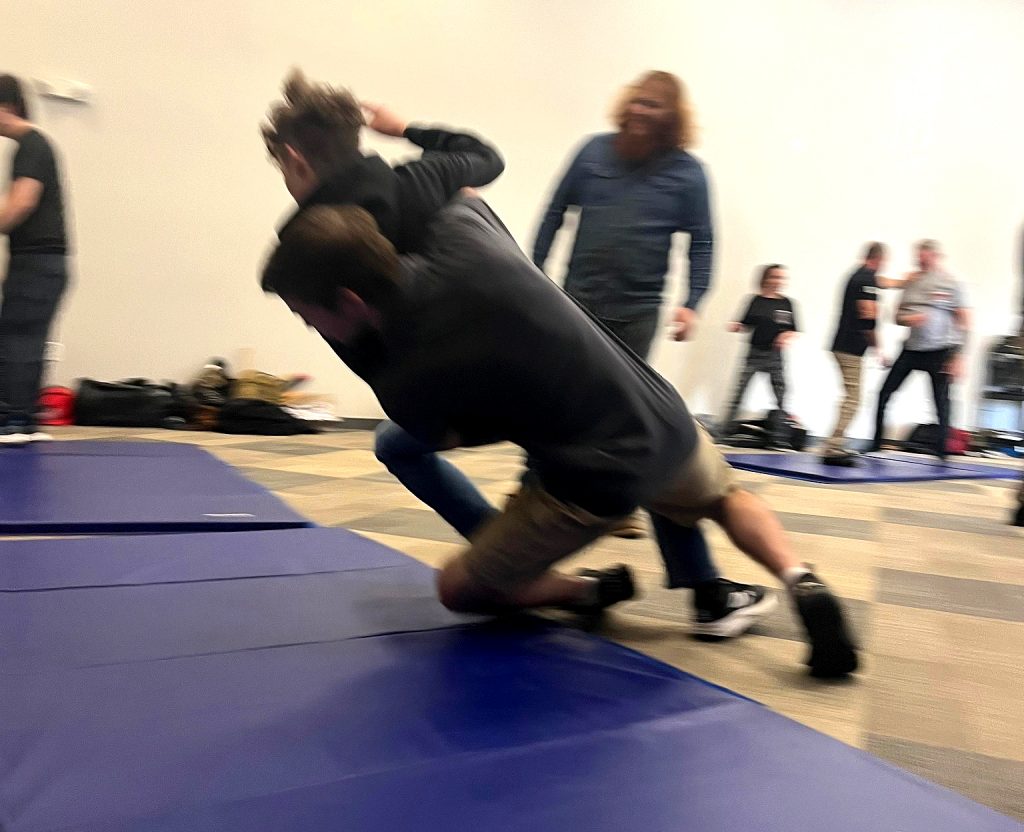 Pride before the FAIL (or Fall) – meaning "those people who are overconfident or too arrogant are likely to fail" – this quick, popular and easily understood saying is from the Bible's Book of Proverbs, in a few varied words. But the same message. Now, I am far from a Biblical expert, but its general popularity speaks volumes. Here I would like to rotate the word "fail" to "fall," – which so many people already do anyway. There are other related phrases to add to this subject, like "you fell prey to," or "falling prey to," meaning you have been misguided and "fell" for some such thing that you should not have.
I would like here to produce some ideas and regenerate some martial arts history. The subject? The so-called "sacrifice fall" or another version of the same, "sacrifice throw." Same-same. 
The word "sacrifice" pops up in many ways in old and new combatives, martial arts and combat sports:
You learn that you will sacrifice a lot of your free time to train.

You learn that to practice might mean sacrificing your short-term or long-term health.

You learn that that when you kick, you temporarily sacrifice your balance.

You learn that When you punch, you sacrifice your safer arms-up, shield protection.

You learn and train you very often "lose," a lot, discovering ignorances, sacrificing your ego and pride.

You learn that entering into a new art or system, you learn that not only did you sacrifice your time with the last one, you might have wasted a bit of it too.

You learn about sacrifice falls. You should be taught about the few pros and many cons of the sacrifice fall. 
Yes, lots of sacrifices in the martial arts and combat sports. And in this category of sacrifices includes the ubiquitous topic of "sacrifice falls" – defined as "purposely giving up, surrendering, your superior standing or knee-high position to end up fighting on the grounds and floors of the world." I am here to report that once popular warning, is not at all as ubiquitous as it once was. And I would add, numerous popular arts and sports seek the very opposite. Entire systems now live on and for the sacrifice fall. I mean why else call them sacrifice falls for God's sake! You are sacrificing,
Starting as an adult in the early 1970s in Ed Parker Kenpo Karate, I was taught the old, current and potentials of fighting. A common expression and lessons were about serious warnings on the "sacrifice fall-throw." It was once very popular to at least warn practitioners about the few pros and mostly cons of sacrifice falls. "Now this technique is a sacrifice fall. You will go down on purpose with your opponent, sacrificing…"  
Much of this early aikido, aiki-jitsu and jujitsu training was down on wooden floors or carpet. Falls were tougher to absorb than on today's mats. This was educational. To my memory, these instructors never said, "Don't ever-ever sacrifice fall!" There are indeed oddball times when you should, but they just warned you about the losses. 
Warned you about what exactly? Loss of mobility. Multiple opponents. Hard landings. You know the drill, the usual advice, now so ignored. And like worrying about the varied surfaces of the world include the wood and the carpet, yes, but also cement, asphalt, tile, sand, dirt, water, mud, rocks all found within the vertical challenges of slants, stairs, hills, surrounded by furniture, bars, walls, trees, fences…well…the list is long and in some 26 years of police work in line operations, I have struggled with suspects in many of these horizontal and vertical mixes. (One of my "memorable" arrests was falling and fighting a suicidal guy in the pouring rain, sliding down a long, very slanted hill of mud. We weren't standing, nor officially horizontal, we were "down." Is that "ground fighting?)  I once got a bruise on my rear end, fighting down on a parking lot, from the badge inside my wallet, in my back pocket. That's reality. It does also stand to reason that…I have NEVER fought a suspect…on a mat. the world is not a mat, It's a tough surface. 
I know this concept-advice is old, but is it gone? It is still rather ignored by thousands, so the drum must be pounded. Recently, I saw a film of one my acquaintances-teachers jump on an opponent in a tackle and they both plummeted onto a very plush, deep (6 inches or more?) gymnastics-style mat. It was blatantly obvious that our hero would have totally shattered his elbow. I said, "damn, and he doesn't even know that?" He must not have known because he proudly published the film clip. Finally, someone chimed in with the comment, "and you have now totally destroyed your elbow." Ahhh, just one of the perils of the purposeful, sacrifice fall. The instructor stuttered a half-assed "yeah…we…but…ahhh…" reply. There was no getting around the mistake. He should have just taken the clip down off the web. He should have had the "martial I.Q" to realize that his "cool-breeze" move was a contradiction to the "SELF DEFENSE" verbiage on his storefront window.  
I do not wish to bother you here with list of advantages of being up and mobile, with a solid expertise in kickboxing, facing the mixed weapon world of hand, stick, knife, gun. I do believe everyone knows this on some level, but they do not actualize it, take it to heart and mind. So many arts and sports these days ignore or de-value kick-boxing, and work hard to only achieve a sacrifice fall, only to wrestle on the ground for a submission. Their sport-art training mission is central to sacrifice falling. You must go down with them. There are videos for sale out there proudly titled "The Best Sacrifice Throws." Yup, for sports and arts, but there is a certain, cancerous, brainwashing, muscle memory about all this. Recipes to fight survival are situational. 
It use to be joke-videos years ago, when we saw submission fighters drop on the ground and shout "Get in my guard!" It was funny! We laughed. Now, this is actually happening in competitions! Why bother with sacrifice falls! Just jump down and get in my guard! What an abstract, rabbit hole.
Old police college researchers tried to compile a list in the 1990s on how we end up on the ground in a fight. It makes some sense. In order they advised:
1: We trip and fall (VERY likely).
2: We are tackled (and usually not by some highly refined sport takedown, but usually by a "wild man" tackle. The sacrifice fall!)
3: We are punched down (via – a: the sucker punch,  b: the haymaker, c: the classic sport punches).
4: We are pulled down (when we try to toss someone, they try not to fall and instinctively reach out and grab something and that means YOU).
Years ago, like in old school ju-jitsu , the priority takedowns were those where you remained standing up or at least knee high. You tried. Even in police work arrests, you tried. These are indeed a little harder to do. It is often easier to sacrifice, to just jump on someone and both hit the mat. I mean ground. As a teacher of self defense, these distinctions are in my course doctrine. Our first line of takedowns and throws involve set-up stunning strikes (it all starts with something like kickboxing) and takedowns where the practitioner remains standing or knee-high.
A defender must fully learn ground n pound, survival, no rules, ground fighting for when one accidentally falls or is taken down by a criminal or enemy soldier sacrificer. All survivalists, all martialists, must learn every joint in the body and which direction that joint turns and bends and which directions those joints can't-don't turn and bend. Standing through ground. This general, body-knowledge is required. 
Ends justify the means? In 26 years I have arrested some 900 people and been around for and investigated hundreds more "fight enders". The martial arts? 51 years and counting. I can predict how these things end. Many students seek the sacrifice fall to seek the tap-out submission, a recipe for sports and arts. Fun for all to know, but when soldiers, civilians and police drop and seek a tap-out submission in a conflict, this is NOT a fight ender. When you let them go, as you eventually must, the fight (or chase) continues. Dumb martial artists claim, "I'll break their arm then…etc." Dumb combatives people claim, "I'll blind them, then…etc." Then bubba, you'll probably go to jail, taking an arguably self defense situation into a serious bodily injury felony. By the way, police must be in a limited, somewhat submission position to handcuff. Handcuffing resistors-fighters is hard. They punch, kick and bite. 
Let's not sacrifice words, in a summary: Have you ever known of, or have forgotten the almost ancient advice-warnings on the idea of sacrifice falls-throws? The tip, the advice still does exist in smart places here and there. Recently the Evolve -MMA.com (a great resource) page warned – "Remember that the sumi gaeshi is a sacrifice throw; an unsuccessful attempt may result in either a pin or a scramble." The advice-warning still is in existence, but not enough.
Now look – I always run this disclaimer – if you are a happy camper in your beloved hobbies, arts and sports? Judo. BJJ, tennis, golf, etc? Great news! I'm happy if you are happy. All I ask is that you know those are abstract skills relate to reality. Just know precisely what you are doing and where it fits in the real, big picture of hand, stick, knife and gun, war and crime survival. It might not fit much at all (this might mean taking down the self defense sign in your window). Don't spread the innocent, cancer-brainwashing. Don't advertise that your mandatory, sacrifice fall, submission, tap-out art is the superior system of the planet. The galaxy. You have then "fallen prey" to short-sighted ignorance. Your martial "I.Q." is low. Don't fall prey to the sacrifice fall.
And to back a bit to the bible analogy – "People who are overconfident or too arrogant (about their ground wrestling, who ignore kickboxing and mixed weapons, who ignore crime and war) are likely to fail-fall." Pride before the fall, the fail. 
_______________
Get Hock's monthly free Survival Centrix newsletter. Get on the list of thousands who do so. Email Hock at: Hock@SurvivalCentrix.com