In That Small Café…
In my Budapest hotel this week, arranged by my seminar hosts, I stepped outside for the first to look around. Right across the street was the rear of a magnificent classic building. Such sights are not unusual in Hungary. Weather just beautiful, I stepped to the right a bit, and I discovered that this was an art museum and that it was across the street from a giant circle of historic Hungarian statues of heros. And I realized I had been here-there about 7 years ago, not just "I", but "we"…with Jane. Spent hours there with Jane.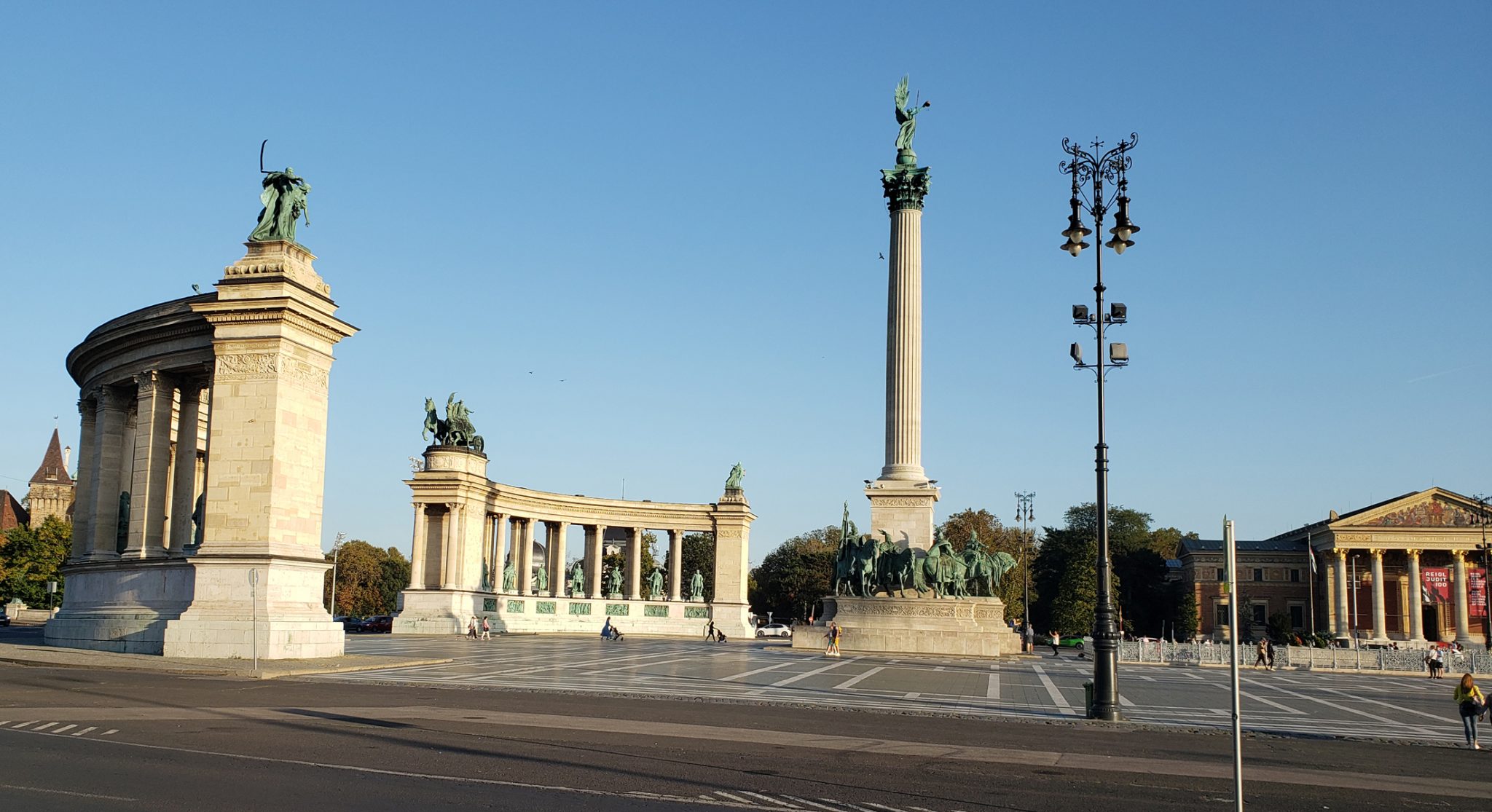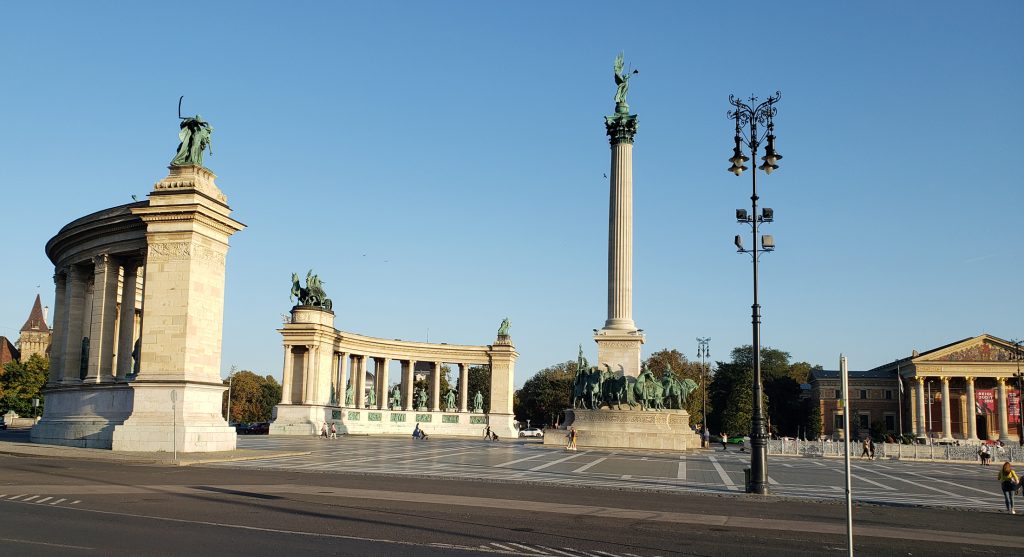 I was suddenly a bit short of breath, and a sense of "wow" and bittersweet came over me.  Bittersweet is what you wish for, a sense of "sadness-mixed-with-great-memory, touch-of-happy-gratitude." Complicated emotion, huh, once dissected. We'd been inside that museum and on the circle. I walked around the area and saw the sidewalk café we sat in for coffee and a dessert that late afternoon. The café is still there, along the way.  Across. And then the bittersweet turned way more bitter. And bitter. 
I walked past it, gapping at it. A musical phrase rang through my head over and over, "in that small café…in the small café…" What song was that? I knew the rest of the lyrics would pop into my brain when it cleared later.
But I had to pass the café again on the way back. I saw couples sitting there at the tables and I felt compelled, driven to approach at least one pair, and tell them to deeply SAVOR this simple, everyday moment in time, in life because…because, someday only one of them might pass it by, alone like me. Do any of them even speak English? They might think me a crazy bum bothering them? I didn't try. I left with only deepest sadness. I returned to the hotel.
"In that small café…" What, what was that…
The next day, near the café again the full song came to me like magic. Of course! It is a harrowing song, a heartbreaker sung by many greats. Sinatra. Durante. Many. I had always thought it just a song about a failed love, but it is also truly about a death.
I'll be seeing you
In all the old familiar places
That this heart of mine embraces
All day through
In that small cafe
The park across the way
The children's carousel
The chestnut trees
The wishing well
I'll be seeing you
In every lovely summer's day
In everything that's light and gay
I'll always think of you that way
I'll find you in the morning sun
And when the night is new
I'll be looking at the moon
But I'll be seeing you
I'll be seeing you…
These "small cafes" are everywhere in my life, in your life. As I have said before, with great love is great catastrophe. For the one left behind. The ones left behind. I await the bittersweet. Will I ever fully feel it? How many of these love-lost songs are also about death too? Can I ever listen to music again? Will I ever get to just smile at such memories and not break down? Experts and well-wishers tell me I will. I just don't know.
I wish I could be more positive for you here, but I do know at least this, think about this message when you and a special someone sit at that simple, "small café across the way." It's never so simple and not so small.