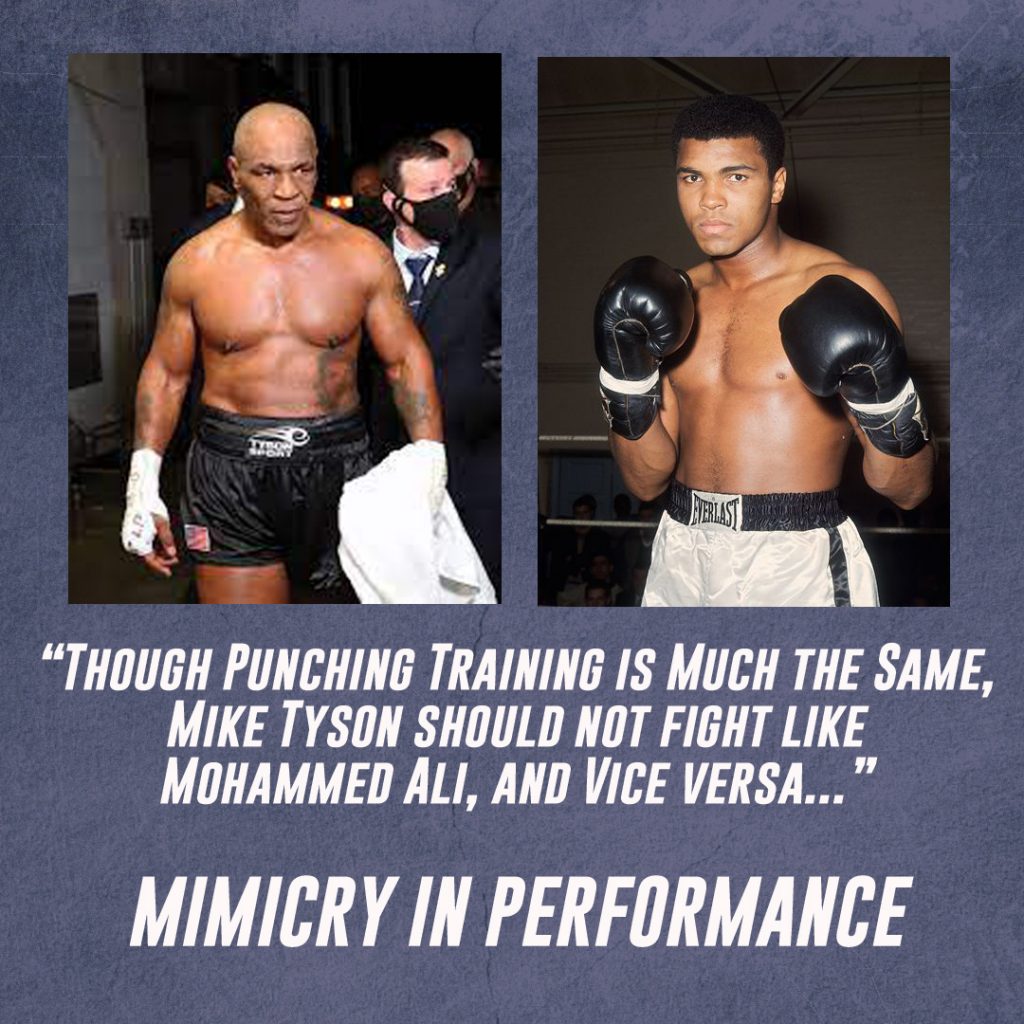 My first Guro Dan Inosanto seminar was in 1986 and he told a story about his high school football team. (I forget the pro players he mentioned). He said that he was a running back and kept crashing into the defense. The coach asked him why did he run the ball that way? Inosanto replied,
"I want to be like my hero 'Joe Jones.'"
"Dan you're 5'5." Jones in 6'3". Pick a smaller hero," the coach said.
Dan did pick and with that advice and he broke many state-wide, California high school running back records. He also added once that his coach made them run up and down steep hills in practice and to run down the hill as fast as possible. Since it was a hill, you ran faster down than on flat ground. Inosanto said it was "a bit like flying." The coach told them to "remember that feeling of that speed. Mimic it."  (You usually learn a lot of related things at an Inosanto seminar.)
There are dreams of advancing, then there are tools to become advanced. Who knows those tools? I'd never thought much about these things before then. I also, needless to say, wanted to mimic Dan in terms of his knowledge, teaching and overall "cool."
Improving. I mean, we all knew back then to weight lift to "get stronger," and to run for endurance. What else? Well, repetition was important. But then who or what were we repeating? Mimicking? What of dedicated inspirations, guidance? Sure there was the Bible and Zig Zigler back then, but I'd never thought about codifying these diverse training ideas, inspirations and tools before 1986. They came very scattered. I was not alone. 
I grew up in the New York City area where one could play baseball and football endlessly through countless organized leagues of all ages. I was playing baseball until I was 18 years old, among guys in their 20s and 30s in money-sponsored teams. (I left the area at about 18.)  During these times, I and all others were under the influence of numerous coaches, and none had any real savvy about serious, performance coaching, a "teaching I.Q.,"even in high school where baseball, football and wrestling were big. Sure there were tips and some mistake-fixing yes, but not like today.
They'd say, "Playing is learning," and we hear similar with martial expressions like "Learn to fight by fighting." But that tops out too at-with your natural level of athleticism. Remember the prematurely athletic teen that was always the superstar high school quarterback? But 99.999% of them end up working in a factory. They topped out in high school. How to advance? Most coaches back then could not perpetuate such advancement. It seemed like much "mimicry" was a main teaching tool back then. "See how 'so-and-so' does it. He's successful."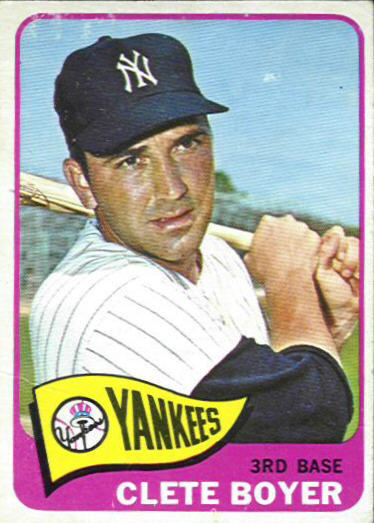 One of my goals was to play third base – "the hot corner" –  in baseball. A place known to receive a lot of fast ground balls and line drives. The throw was long to first base. It was a hard position, but I wanted to play there. And I did, especially after my long and lanky teen self had troubles as a catcher, because I was very long and very lanky. Many sports and spots depend on your size and shape. Fact of life. I then mimicked 3rd baseman Clete Boyer of the Yankees and I did well enough. One day I saw Boyer dive full-out to catch a fast foul ball. It was foul! Why not let it go? I realized that inside Boyers mind, at the crack of the bat, he was going to catch EVERY ball that came his way. Every one. He couldn't stop to think at the hot corner, just – BALL! CATCH! He couldn't help himself that the ball went foul. He HAD to get it. That idea inspired me. Moved me. An epiphany.  No coach ever told me that stuff, told us this stuff. So, I mimicked Clete Boyer, but without step-by-step "teaching technology," I would never surpass a certain level. It seems epiphanies – those rare emotional, intellectual touchstone, inspirational moments – are rare.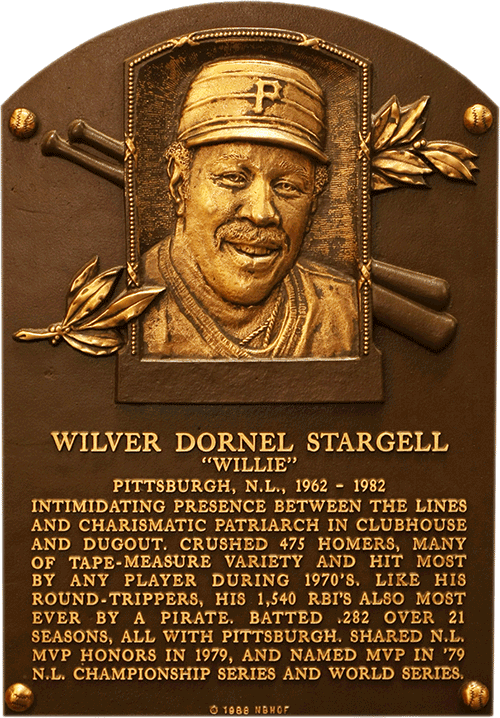 Teaching I.Q.? Teaching technology? Take Willie Stargell for exampIe. I also followed Stargell of the Pittsburg Pirates. I stumbled upon a book about Stargell – there were several – and for the first time this particular writer discussed a performance shift in his aging career. He'd had an amazing career but suffered the usual slowdown with age. The Pirates were looking to move him to first base and maybe even benching him some. But that winter, many, many decades ago, Stargell attended one of the first baseball training camps, which at the time, way back when, were new and ignored, but Willie paid in.
The coaches and Willie identified every single thing in baseball he might face, every little episode, every event. Catching a ball this way or that way. Running from first base to second base, first to third, etc. To my memory they identified some 30-40 specific events, very big and very small. And, during that off-season at this ground-breaking camp, Willie did every one, 100 times each, almost every work day, under their watchful eyes. As a result, he had a rebirth in performance and played several more years successfully. He went back every off-season until other factors, mostly age, interfered. Wow. Another epiphany for me. Tools. Steps. Skill exercises, big and small. Set me to thinking about diverse applications in teaching. Teaching technology, so to speak.  
Thank goodness since then, this skill development, this training methodology really caught on, widespread, even down to grassroots, neighborhood league coaching. Officially! (When I coached my kids' baseball teams I made it a point to take players aside and work on specifics in sessions.) For the last few decades we see this influence in every sport. Records of almost every sort have been broken. The talented continued to improve, The mediocre became better. The lost became at least, found. I also noted such advancements in high school, college and pro football. In the last decades we hear professonal football players talk about the difficult leaps in training from high school, to college to the pros. These methods are all another good form of mimicry too. Mimic the pros' training methods, not just performance.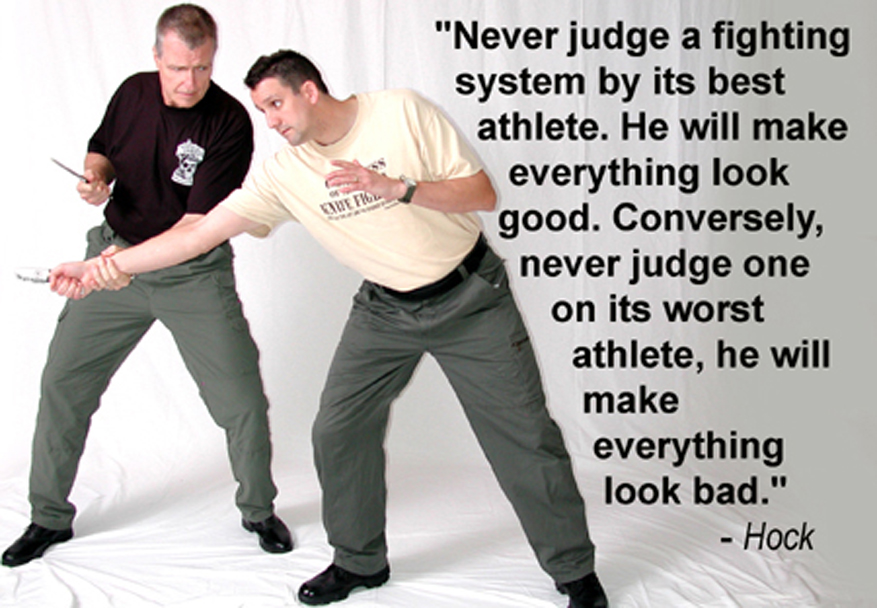 Are you way too lanky, tall and skinny to be the baseball catcher? There are reasons most succesful catchers are shaped as they are. We have to remember we are all different. Basic boxing is much the same, but Mike Tyson should not fight like Muhammed Ali, and vice-versa. Dan Inosanto should not run the football like Joe Jones. Don't over-train in tennis to be a basketball player. Reduce the abstract. Isolate the skill steps and build them. In the Who, What, Were, When, How and Why questions I live for, this is a big "who question." Who are you? Shape, size, age, strength, etc. Who do you mimic?
Who are your heroes and to what end? Coaches and teachers in these essentially cookie-cutter, sports and martial arts programs must be careful and recognize these differences. Is your "ku-roty" or combatives or self defense teacher a super-star athelete, power-lifter that oh-so does-looks the part? And…you're not…can you recognize these reaities?
This is why I am obsessed with identifying and teaching the universal, versatile, achievable, core, survival basics foremost. What can most people do? Grasp? Get that stuff done. Work on the probable problems first, then the improbable. Then with good coaching I.Q., recognize natural attributes, steer developments and push people to their private mission success. Its one thing to play a lot of "baseball," it's another to excell at third base. At some point, customization must step in.
There are dreams of advancing, then there are tools to become advanced: Two very different things. A major way one advances is  with speed, flow and skill drills-exercises. You can't over do these as many do, else you become a "drill master."  Ask these classic questions:
Who are you and who can help you?
What is your push about and what methods exist for your push? What should you realistically expect?
Where can you work on this push?
When can you do this? (Willie did off-season!)
How far and fast can you, should you, push the envelope?
Why are you motivated?

Continue to ask and answer these and related questions. 
I am 70 years old now. I have been training and teaching all over the world, meeting with and working out with all kinds of people. Listen to me for a great and important tip. Your "who" changes with time…oh…what…every 5 years or so? Can you still do your once favorite moves? That high kick? That sacrifice fall on the mats, lest of all on cement? Can you still clearly see that front sight on your gun AND-OR your target as well, or are they blurry blobs? Can you still hit that fast ball? Do you need to alter-evolve, dismiss some of your favorite things? Can your 50 year-old self, mimic your 20 year old self? Take stock every 5 years or so of what you do.
There's a lot to this "mimicry" subject.
______________
Check out Hock's free Survival Centrix newsletter . Send your email address to Hock@SurvivalCentrix.com