The mistake? Ignoring the successful moves. I could write a ton about this point and its unintended after-effects in hand, stick, knife, gun survival training and related, muscle memory. But, I'll just leave this shorter essay here.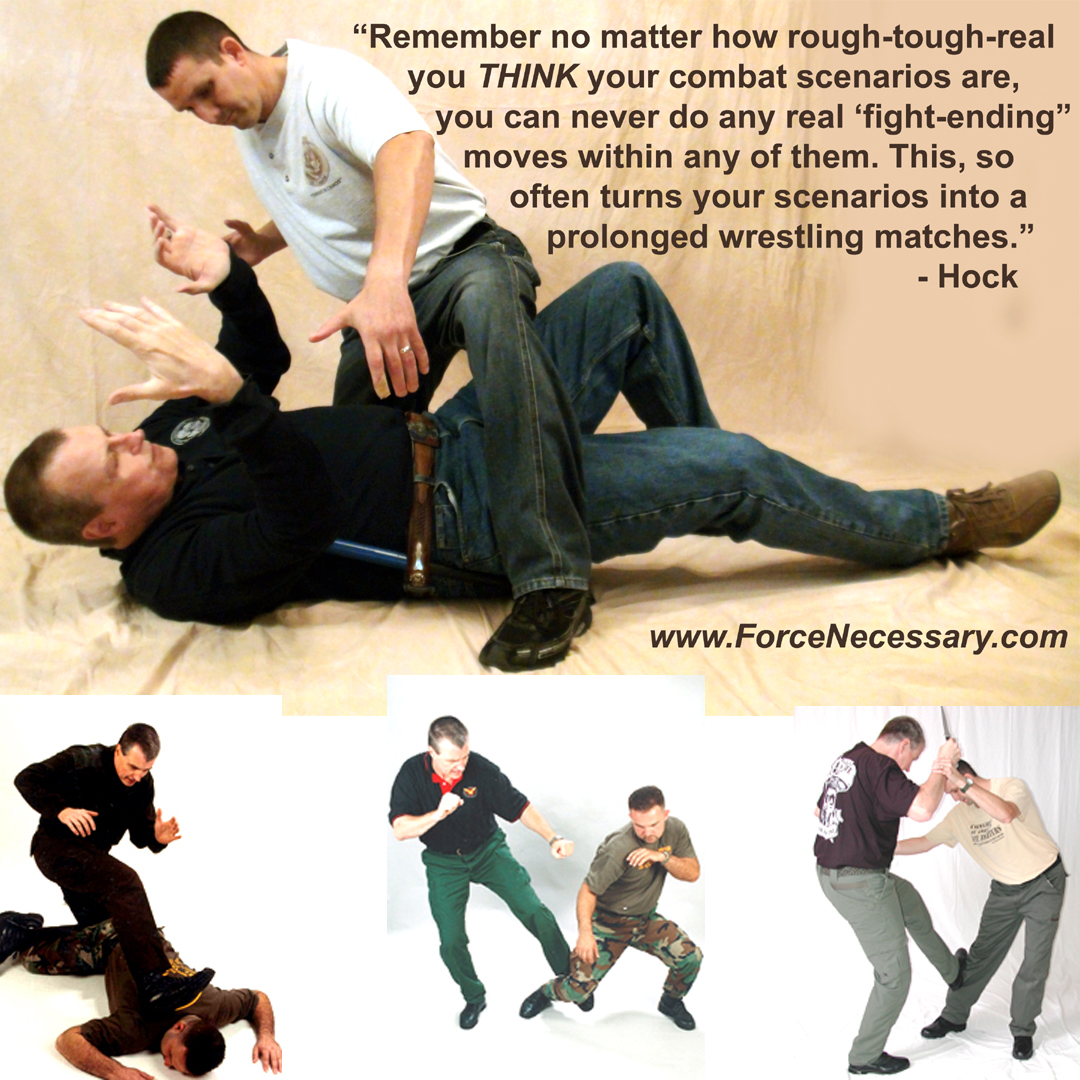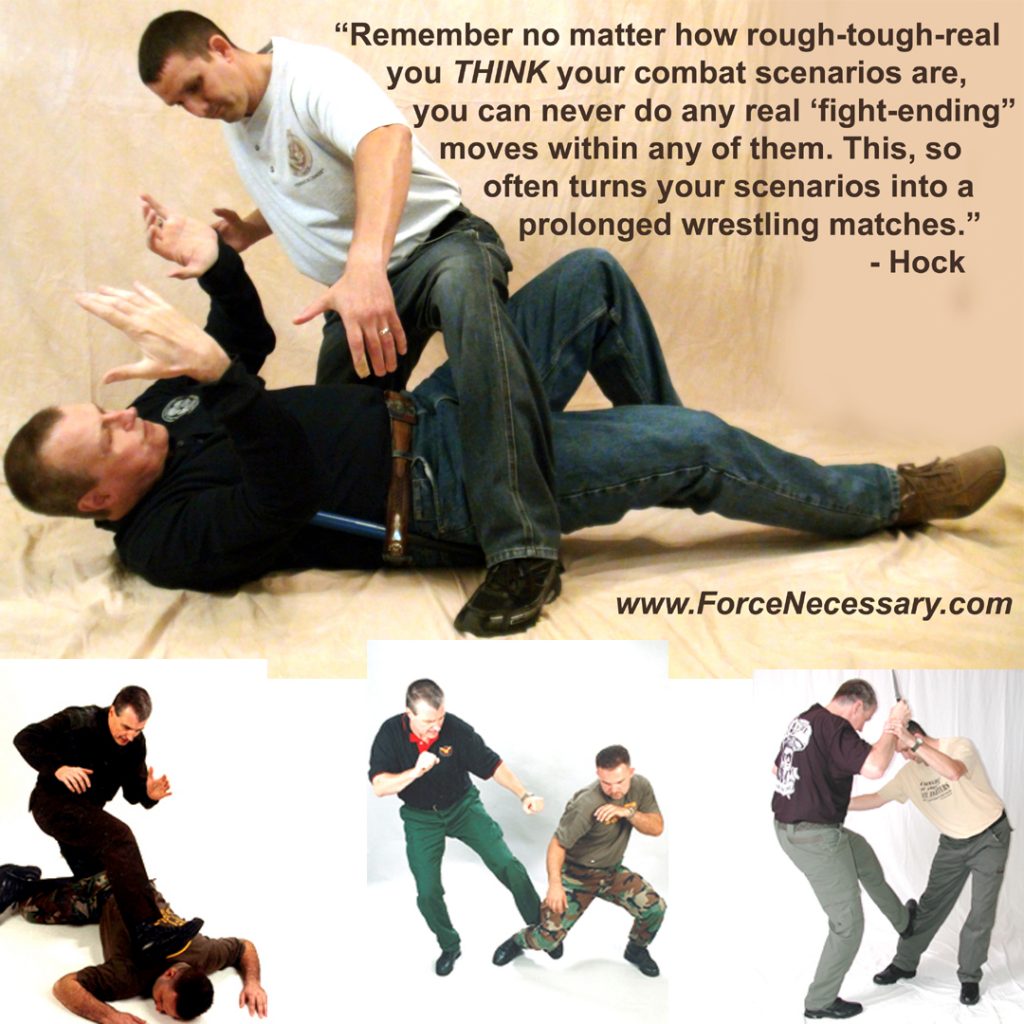 The specific point of this is about misguiding mission, misguided training doctrine. This is about the training ignorance, the naivete of people – students and instructors, not to recognize this. Failing to recognize the devastating, simulated, tactic-technique, failing to "blow the whistle" and say,
"STOP! Okay, George, you probably won that one!"
This is a doctrine problem in any system, stick fighting, knife fighting. Any one. For one example, two stick-fighting guys bash each other's helmets in, yet the fight ends with a grounded submission hold or choke? Nope, that fight ended 80 seconds earlier. Think about that. I have seen a lot of floor tap-outs by partner A on partner B, yet B had actually won that hand, or stick, or knife fight a minute earlier, first standing or maybe on the ground, simulating doing something vital-devastating, that was-
a) simulated for safety (and move totally ignored)
b) didn't count in the rules (and move totally ignored) , or
c) Partner A was protected by safety gear (and move totally ignored). 
Not recognizing this point, not rewarding this "winning move," makes for  incorrect, off-mission, survival doctrine and bad muscle memory. But listen, this is just fine for sports, arts, hobbies, exercises and fun, in which case it is NOT a terrible mistake. Know what you do and what you want. Know your mission. Stay on mission.
__________________________________________
Hock's email is HockHochheim@ForceNecessary.com
Check out all these martial books, click here