There is a clever meme and some quotes going around now that claim "you can't have an illegal alien on stolen ground." You know – words to that effect. You can't declare someone an illegal alien if you stole the ground, kind of message. Very esoteric. But historically shallow. And not realistic.
     Think for a moment about ALL the civilizations of the world, world history since…since the beginning. Think of the travel. The wars. The kingdoms. The empires. They do come and go through time. Animals even fought for turf. One of the first "smart" books I read decades ago as a teen was Ardrey's "The Territorial Imperative." I think his ants/bugs, animal/human research still stands (please tell me if otherwise?). Life fights for territory, and life fights to keep it.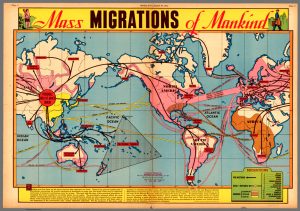 Tribes. Churches. Governments. EVERYONE through time, took the lands and the people of everyone else in a never-ending, geographic, musical chairs. Enslaving. Killing. Maiming. Controlling. Who are the original owners of what anymore? (I have been following some work – see below – that even native American genes have European DNA.)
     Before memes, decades ago, there were expressions going around (without the web? How? But somehow "going around") that – the "guys with the biggest guns are always in charge." Words to that effect.
     There is plenty of evidence that mankind is getting safer, less violent and better. But, then and even right now, it seems the guys with the biggest guns, biggest gates, biggest walls get to call the "whose-in, whose-out, shots, no matter who was there before, no matter how much it philosophically/esoterically "smarts."
"We wuz here first!"
"Yeah, well…we wuz here last."
     It's nice to make clever memes and all with Indians and Eskimos and so forth. In just about any country you could have memes with the "pre-race/group" people, before the church, or the Romans, the Zulus, or the vikings, or whoever marched in to wherever. But the memes don't mean much in the "guns-gates-walls" equation.
     This is no excuse to screw over people, nor any justification for past, present, or future war, trauma, drama. I am just reminding the poetic, esoterics/memers of short-history perspective. How far back do you want to go? "Who had the last "lease?" And the lease before that? And the lease before that?
(Hey, please email me with any pristine lands or islands you can think of with their absolute original occupants still there, but also free of war, even tribal war. Interesting to collect a list.)
*****
More on this – Audrey's The Territorial Imperative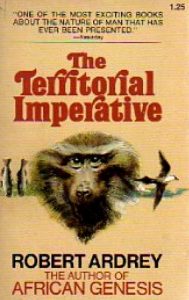 *****
More on this – Diamond's Gun , Germs, Steel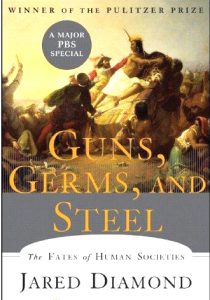 ******
Hock's email HockHochheim@ForceNecessary.com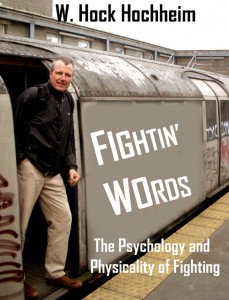 And more words like this? Get the Book Fightin' Words. Paperback or e-book