"This guy must hate me!"
I tell a story in my police books about a guy's mean facial expression that was a lesson in life for me. In the 1970's on patrol, I did the expected "50-10" thing when I could. Fifty minutes of driving and ten minutes of parking and watching. It was smart to park at busy places. I worked a lot in our city's "projects" not just in the patrol division, but many years later as a detective too. In the 70s, I frequently began to see this same black guy pass by, whether I was parked or slowly driving around. As he came into view each time, he looked at me with a great disgust, a very angry face. "Wow! This guy must hate me, or really hate cops. Man!" This hateful glare went on for some time when the fates would have us pass each other.
Finally I said to myself, "The next time I see this guy I am going to smile and wave at him and see what he will do."  About two days later I saw him while I was parked on a street. As he got closer, we looked at each other and I smiled and waved at him. His angry face lit up, he smiled big and waved back. We were still a distance apart and after he did that, I had the time and space to see his face immediately return to one of anger. But then I realized, he wasn't angry at all. That face – was just his regular, walk-around face! Sadly, it was a mean one. He was the angry man that wasn't angry. As the weeks and months passed this happened time and time again. We never met. We never spoke. We just smiled and waved. And I thought about how many people are mislead by faces and expressions.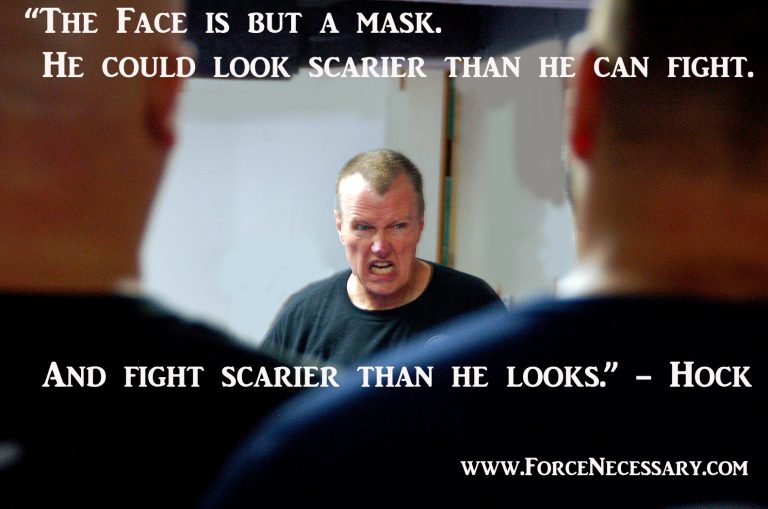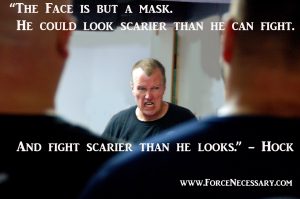 One of my tenets in self defense course is "The face is a mask, he could fight scarier than he looks and look scarier than he fights." And the self defense, martial arts, security and enforcement business is rife though the years with all sorts of predictors about pre-assault and pre-crimes. (I might add here that pre-crime tips are usually ignored, as martial experts opt to talk about pre-assault tips.) Regular folks on up to professional investigators also want to catch lies and liars. Everyone wants the tip-off secrets, the bible of alarms and alerts from this or that body language master, poker player, psychologist, Navy SEAL or friendly neighborhood, karate guy. In this wanton process is the "Rise of the Micro Expressions." (Key the exciting music here.)
Dr. Google reports – "A microexpression is a facial expression that only lasts for a short moment. It is the innate result of a voluntary and an involuntary emotional response occurring simultaneously and conflicting with one another, and occurs when the amygdala (the emotion center of the brain.) responds appropriately to the stimuli that the individual experiences and the individual wishes to conceal this specific emotion. This results in the individual very briefly displaying their true emotions followed by a false emotional reaction.[1] Microexpressions express the seven universal emotions: disgust, anger, fear, sadness, happiness, contempt, and surprise. (As you can see, "micro expressions" officially became all one word at some point in my lucky, long life.)
I am certainly not going to dismiss body language or micro expressions. No. I am alive today because of various visual tip-offs within situations. But, being the eternal skeptic, I would like to instead, bring up some warnings and things to think about. I am here to say that while they sell you them for a $1 a piece, the tip might only be worth 75 cents? 80 cents?
Dr. Gad Saad is a respected evolutionary biologist and his new book "The Parasitic Mind" is a must-read. One of the many book's subjects is victimology with interesting relationship to the infamous Munchausen syndrome. (Stay with me "internet clickers!") As to reading faces, he recalls on page 103 a piece of research where people were presented a batch of facial photographs and asked them to pick out the "threatening expressions/faces." Scary faces were picked. Then with new people, the scary faces were slowly removed until the batch consisted of only the neutral faces, previously ignored as non-aggressive and non-threatening. Without any scary faces to pick, the subjects began to pick a number of the neutral faces/expressions as threatening. Pre-conceptions. Looking for trouble. Finding the unfindable. Reading the unreadable. Interesting. Seeing hate where there is no hate.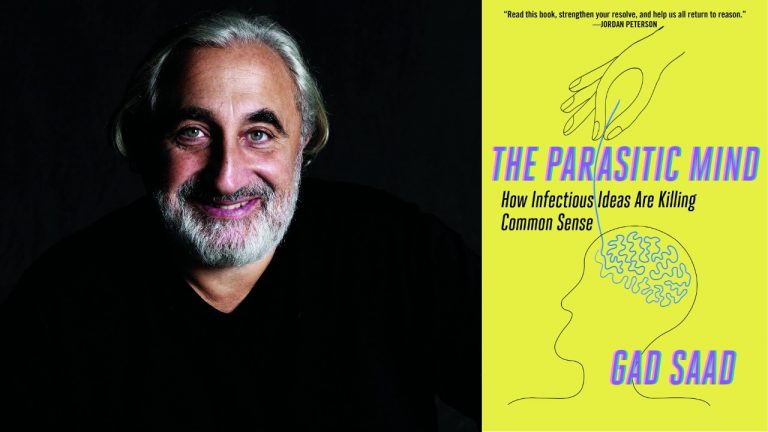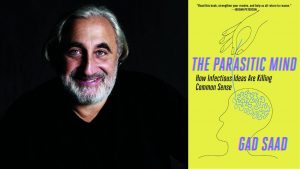 There is also much ado about the detection of lying in this subject matter. The real frontrunner of this lie-with-microexpressions  subject, Dr. Paul Ekman admits on his webpage – "There is no single, definitive sign of deceit itself; no muscle twitch, facial expression, or gesture proves that a person is lying with absolute certainty. Therefore, most modern-day methods of deception detection heavily rely on a variety of methods to collect, analyze and interpret emotional and physiological data. However, any data collected merely expose emotional clues that may or may not be related to deception. For example, sweaty palms during a job interview could indicate an interviewee's fear of being caught in a lie about their qualifications. Or, sweaty palms could be illustrating their fear that the interviewer won't believe their qualifications despite being totally honest on their resume. Or, their palms could be sweaty because they're worried about something else entirely, like a sick child at home."
President Reagan was famous for "Trust, but verify." Unless the speaker already has a terrible record, perhaps. And we fall back to the totality of circumstances again. Situational study. An "investigator," professional or not, must investigate. We must be very careful in some encounters not to jump to conclusions over a flinch or a twitch, etc. A terrible trait of some detectives I had to work with and around, is "conclusion jumping." I'll even go you one worse – some were also stubborn. They jumped to conclusions and then they were too stubborn to face the building, contrary facts. This is double-terrible in any criminal justice system.
I am often amused by people watching the news who claim that this or that suspect or witness is…lying. "You can tell!" they say. Yet these same people are enraptured by actors in convincing roles on TV and in the movies. Folks…they…are…ACTORS! The claimers watch a mystery and predict who the killer is and who is innocents are. Remember the killer and the innocent suspect are people ACTING, who are neither killers nor innocents in real life. They are fooling you.
And, even untrained people can act in, out and around microexpressions. Actors also conceal pending violence (like conmen ambushers) and know how to hide anger and intent or pretend anger to intimidate you into submission.
By the way, all this scares the hell out of me when considering jury trials, as jurors look at the faces, demeanor and clothes of lawyers, judges, defendants and witnesses.
————
Learn more here:
(Never let a good list go to waste. There's more expressions! Click here
————
Hock's email is HockHochheim@ForceNecessary.com
Get Hock's 2-book, true crime-detective, police omnibus, from Wolfpack Publishing, the ebook on an amazing sale at Amazon, with their exciting title. Click here