The COPS TV show is coming back to television in the USA, recovering from the ignorant cancel culture removal last year.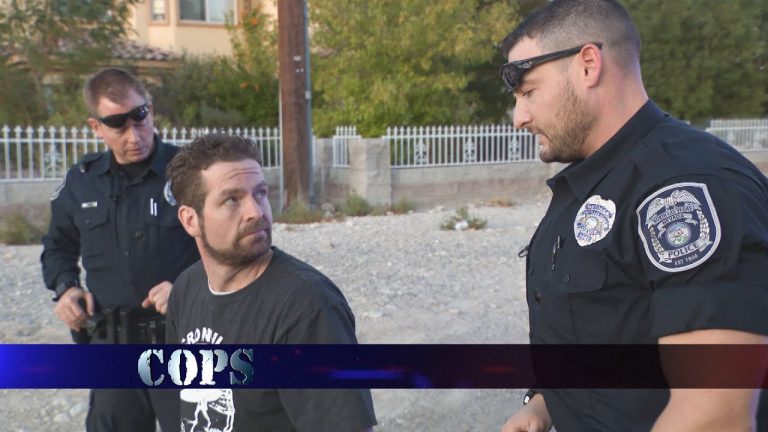 Pondering the COPs show reminded me of a long-term teaching gig I had in the thrilling days of yesteryear. I started teaching in Texas Police Academies in 1983, guesting for three topics for each rookie class session.
1) "Introduction to Criminal investigation."

2) "Mechanics of Arrest."

3) "Introduction to Search and Seizure."
Each a one day course, so every academy class I boogied off to the academies for 3 days, about every 5 to 6 months. Back in those days we had little if any media to help teach with, to show cadets. Oh, there were a few 16mm films from LAPD, old black and whites from the FBI, and for some comic relief, the Buck (Dave Smith) Savage films. Once in a rare while I'd find a police-crime documentary on the newly invented HBO I would video tape that might fit one of the three categories.
A new police admin decided in 1993 that I shouldn't dedicate such time "away" anymore, (about 6, maybe 9 days a year sharing knowledge and experience) and a dunce of a new detective sergeant flat out ordered me to quit going.
Then-abouts, the TV show COPS eventually came along. This was a show where police, on their very best behavior because they were on television (!) tried to solve everyday citizen crimes and problems. This was an EXCELLENT laboratory for rookies to see the daily chaos, craziness, tribulations and bewilderment of the job.
I thought in 1990s how I wished I had those COPs episodes all those years, or how I wished the police academies had them and if so, should-could show one episode a day, sans the commercials – then only about 20 minutes each, for the cadets to see and learn from everyday, best-behavior, cop-life. Play one a day!
COPS is coming back, and for training purposes alone, this is a good thing. Ignorant snowflakes complained that the show was racist, but to my memory there were an awful lot of stupid white people screwing up on the show. I recall one night arresting a guy, and the guy was cuffed in the back seat. He was singing and humming the Cops theme song. I later learned this was not uncommon.
Hock's email is HockHochheim@ForceNecessary.com
______________________________
Get Hock's true crime book, Wolfpack's exciting title Kill or Be Killed. Ebook, paperback or hardcover. Get the details here!