Home Invasions. It usually slightly annoys cops to hear people declare, "my house was robbed!" Houses don't get robbed. People get robbed. Or, we hear, "I was robbed!" when their house was burglarized. Houses get burglarized, or experience theft. But it is a problem for police dispatchers answering 911 lines and hearing some yell, "I've been robbed!" when their house was burglarized 7 hours earlier, discovered when arriving home. Other than that, I guess it's case of semantics and impatient policing.
      But houses can be involved with robbery crimes – consider the home Invasion. Simply put, a home invasion is when a criminal enters a home for crime while occupants are there. Actually Wikipedia has a nice and true definition – "Persons charged with "home invasion" are actually charged with robbery, and, or kidnapping, or a homicide , rape , or even assault charges. But law enforcement has been seeing the increase in "home-invasion robberies" since at least June 1995, when "home-invasion robberies" were the topic of the cover story of The FBI Law Enforcement Bulletin. They state the crime is considered an alternative to bank or convenience store robberies, which are getting harder to pull off cleanly due to technological advances in security. In this same article, the FBI recommends educating the public about home invasion. Before the term "home invasion" came in use, the term "hot burglary" was often used in the literature. Early references also use "burglary of occupied homes" and "burglar striking an occupied residence."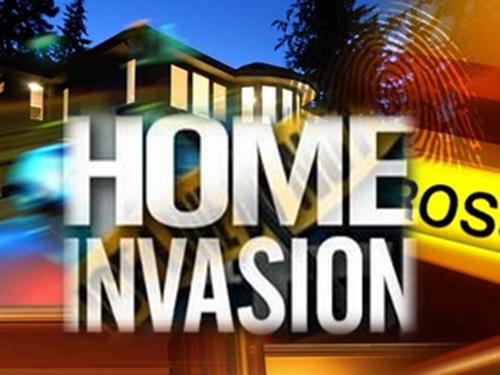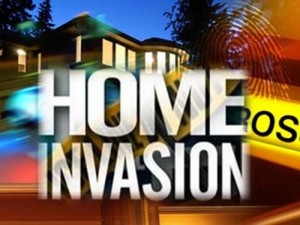 Usually, often victims get shoved around, roughed up and hurt. Some killed. As a detective, I have investigated numerous, such, mixed-category "home invasion" crimes that included robbery, assault, rape even murder through the years. I have hunted down and caught home invaders. So, from experience, training and further research, I have some information for you. In the "who, what, where, when, how and why" of the crimes, there are some important patterns to worry over.
     Anywhere in the world, Omaha, NE or Budapest, Hungary, there are two kinds of home invasions. One is the premeditated home invasion, where the suspect absolutely knows, expects and wants you to be home. And then there are accidental home invasions when criminals break in, thinking no one is home and are as surprised as you are when face to face. Most thieves/burglars prefer an empty house. Many are unprepared for a resident to be home, or come home.  This shock on both parties makes for unpredictable results.
      While I really want to remain on the subject of occupied home invasions and not the common, empty house burglaries, some pre-hit basics must be covered that include both subjects.
      The criminal stake-out?  Was there one? Burglary victims often assume that burglars are stealthy masterminds staking out their houses from various clever vantage points for days or weeks on end. But more often than not, they skunks are not so movie-like, and the criminals are just quick creatures of opportunity. Some burglars do prowl a bit and quickly watch over neighborhoods for the easiest, superficial signs. One method is at early, common, rush hours, burglars try and catch residents leaving for work.  Some congess when caught that they follow a resident out of the neighborhood to ensure they do not return and head back for the house. (This is an issue especially for homes with garages that face front, as burglars can see how many cars are in the garage as the driver leaves.)
      Many burglars are not such early risers and will just do a quick visual inspection of your home looking for signs of interior life, and good cover to break in. They will knock on the door or ring the doorbell. No answer? They invade. Often through the covered, concealed areas of your house like the backyard, but there are plenty of bad guys that bust right in through the front door (certainly so in apartments.)  You, being home, hearing and then not responding to the doorbell, the knock or the phone, are assumptions of vacancy and parts of their invitation to bust in.
     Two types of home invaders. An official home invader either wants to creep around while you are asleep, or wants to ambush people to essentially take them hostage for other crimes. He strikes at evening, night or on weekends hoping people will be inside to capture and mess with. The creepers are a different breed of criminal. Some of these a.m. home invaders for example thrill at bring in your house and just stealing things, thrill at spying on you asleep. Their entries are quiet. And then some are rapists, and have other plans and crimes in mind. 
      Many home invasions occur when residents are present and awake! Daytime or evening hours. I would like to define here the three main ways in which criminals invade houses while you are there in the usual waking times. In old school, cop talk, this covers the big three – the surprise, the con and the blitz.
 1: Where? The front door. How? The con – a ruse at the front door.
 2: Where? Driveway/Garage: How? You are followed or waited for and rushed/attacked as you pull onto your driveway or into your garage.
 3: Where? Entry Points: All windows and doors. How? The criminal breaks into your house. The surprise entry into your house and your life is a shock and awe ambush. The blitz is being rushed and over whelmed and overcome.
The Con: The Front Door Ruse. The con is at the front door – any number of participants may get you to answer, to open the door or get themselves invited even to use the phone, bathroom, escape the weather, etc. One evening, in a gated, housing edition in Jupiter, Florida, a man answered his front door to find a young woman acting distraught.
      "I am lost! Can I use your phone?" The home owner kept the girl at the door trying to guide her out of the edition with verbal directions.
      "I can't keep track of what you are saying! Just let me use your phone."
      The home owner said, "don't worry, I just called 911 and the police will be here to guide you out."
      "What? 911?" she said, "you just called 911!"
     With that she ran from the front door and suddenly two men jumped from the bushes and ran off with her. Guess what they were up to? How did they get onto this gated community? We don't know, but these gated communities are not impervious to all criminal entries. Most likely the woman was going to pull a gun on the occupants once inside and then let her friends inside the house. Or, once the door was wide open, they all would barge in.
    Many of us have seen or recall the comical bug exterminator TV commercial where a giant insect rings a doorbell with a silly excuse to get in the house and use the phone. Funny, but a stranger at the door should be regarded with the same concern as a giant insect.These are classic examples of front door ruses. Not unlike all the others you should not fall for. No matter the set up, always be very suspicious of ALL people who come to your door with a story. They might not even ask to come in, but linger long enough for your door to open wider, then barge in.
      Remember to have and use a peephole on your door. Some people even have security cameras combing the front area of their homes. (Even a dummy camera high up over your front door bothers these ruse criminals and they chose another house.)
      An elderly couple in my city ate a very expensive, local restaurant one night. When finished, they got into their new, expensive car and drove home. They drove into their residential area of nice homes and pulled into the driveway. The man punched the garage door button and the door slowly open. He pulled his car into his garage. And with no great haste, hit the button again to close the garage door. As he opened his car door he was rushed by a young man with a pistol who ran into the garage, before the garage door was half-closed. The door's electric eye stopped the descent and several others entered also. This began several hours of torment and hell. They were beaten, robbed, but were left alive.
     Within a month, after a few breaks in the case, I identified the home invaders. They were career criminals from Ft. Worth, TX.  Their MO (method of operation) was indeed to follow elderly people home from expensive restaurants and rush them in their garages before the garage door closed. I arrested them, but this couple was too afraid to fully press charges in this case. They simply denied the unequivocal identification of the robbers I presented them, my other collected evidence so they could dodge any further legal proceedings. The couple feared gang retribution. Fortunately, we had other charges on these thugs and they still did hard time.
     Home invaders use this method and many other similar schemes. So, you should identify places where you visit that might be construed as a victim, pick up for potential victims. Take note to see if you are being followed, from anywhere really but certainly from these "prime hunting" grounds locations. If you are suspicious that you are being followed? Make several, sudden turns to test your guess. If you are still followed? Use your cell phone to call the police and try to set up a trap. No phone? Shame on you! But, you might drive to a police station, or drive to a populated area to call the police.
     In August, 2010 in North Texas a group of thugs were out "on the hunt," trying to catch anyone pulling up to their house in the early am hours. It's like fishing for them, and they netted a big one. They attacked a family returning from a vacation as they unpacked on their driveway. Do you see how this could have been a home invasion had the "fishermen" forced the family into the house. Instead, it's just an outdoor, armed robbery. But what about such unplanned driveway attacks?
      What if you might be jumped right at your house? Front or back? What if they operated on some intelligence and identified you and yours as a potential and "just ripe" victim, coming home at a certain time? If it is driveway robbery or a home invasion, where around your driveway would attackers hide, within range of ambushing you and/or barging into your garage and house? Install lights there. Clear brush. Watch to see if someone sneaks into the garage as you pull in. Let your eyes run over your property. In some very familiar locales, you might even spot strange cars parked on your street, road or area.
      As a rule, don't exit your car until the garage door has closed behind you. This way you can stay in your locked car if confronted. Have a gun. Have a cell phone. If caught in your garage after the door is closed?, Open the door electronically. If criminals interfere with the door opening, hit the gas pedal and crash out. A new door is cheaper than the horrors to follow if taken hostage, and cheaper than any funeral.
      Are your doors locked in the daytime even when you are home? Or early evenings? Most people say no. They ask," why? We are home." But when you and yours are home, your most valuable possessions are inside your house. You! Anyone in policing (and crime) will tell you that most house burglars strike in the daytime, hoping that no one is home.
      But if the plan is an evening or weekend home invasion/robbery, multiple criminals are usually involved and they might enter your house anyway they can. Windows, doors, open garage doors, any way. And you won't have your alarm on either.
 The safety rules here are: lock your doors and that includes your garage door and the door between the garage and your house. Buy your doors solid! Lock your windows. In fact, follow the basic and common tips that deter and defeat house burglars, and you will slow down or stop the surprise entry. Common crime prevention pamphlets will wisely warn you that criminals break into the cars on your driveway to get your garage door openers. The invasion begins.
      Make a plan with your family about such a sudden entry. I will tell you one of mine since it won't matter. If I or my wife see a sudden invasion inside the house or even at the door, we plan to yell at the top of our lungs one word. One. "GUN!" Maybe we'll yell it a few times if we can. This way me or in your case, other members of your family deeper in the house have time to react. Get the gun. Have a plan for them to react. If you don't have a gun or two around your house? Well, you're an idiot or have a thinking disorder, or you are stuck in a naive, idiot's regime. Good luck with all that.
 A quick summary
    Be aware of cars and the heads/faces of the drivers and occupants when you are leaving your garage or just leaving your house.
    Be aware of cars following you at any time.
    Be aware of cars and the heads/faces of the drivers and occupants when you are entering your garage.
    Be leery of all strangers at your front door.
    Keep your house as secure as possible at all times, whether you are home or not.
    Have a plan to alert your fellow residents if you are blitzed anywhere in your house.
    Have weapons, phones and escape options.
    Good short video by Massod Ayoob, click here
Hock's email is HockHochheim@ForceNecessary.com
Coming soon, Dead Right There – the second non-fiction police book of Hocks' adventures and misadventures