I don't know what precisely happened in Minneapolis. I think an important safety lesson must be spread immediately, despite the unfolding investigation, therefore I write this short message.
How did that poor Australian girl get shot? It PAINS me to see her pretty face. By now we know the public details, right? If you already know what happened? Skip this next paragraph.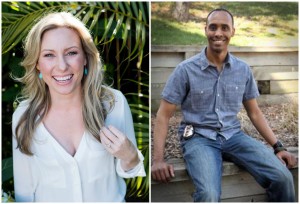 "Ruszczyk, a 40-year-old Australian native, called 911 on the night of July 15 to report what she believed was a sexual assault occurring near her home in Minneapolis' Fulton neighborhood. Two officers from the Minneapolis Police Department, identified by authorities as Matthew Harrity and Mohamed Noor, responded to Ruszczyk's call. Officer Harrity was driving the squad car, while Officer Noor was in the passenger seat, according to the Minnesota Department of Public Safety. As they neared Ruszczyk's home, Harrity indicated that he was startled by a loud sound near the car, after which Ruszczyk immediately approached the driver's side, authorities said. Noor then fired his weapon, striking Ruszczyk through the driver's side window, which was open. The officers provided medical assistance to Ruszczyk until medics arrived, but she was pronounced dead at the scene, according to the Minnesota Department of Public Safety. The Hennepin County Medical Examiner's Office has confirmed that Ruszczyk died of a single gunshot wound to her abdomen." – web news report.
Define "loud sound?" I'd like to hear that definition. What a mess. Here's a general, working fix for that to almost never happen, or not to happen again.
Through the years, I have had to respond to a few incidents while off-duty. Not just in my neighborhood, but while "out and about." Even in other cities! As I left to "see what was happening" Before departing I told my wife to call 911 and tell them I was there and how I was dressed and to TELL RESPONDING OFFICERS about me. Locally, they would say "Detective Hochheim is on the scene," but I would still want them to know how if I was dressed in my Mickey Mouse pajamas and Hồ Chí Minh flip flops.
When we were out of town, I told her to describe me completely to the dispatcher on the phone, tell them I was an armed police officer, describe me and my clothes. And to INSIST the RESPONDING OFFICERS were TOLD this info. These unfortunate events were not big deals and too distracting to retell here. And not the point, and I am still alive.
The working fix? The dispatchers told the responding officers who I was, what I was wearing, etc. The fix needs to be extended out to all dangerous calls. Cops should know this, but citizens do not. Who ramrods this commo? The 911 dispatcher. It's a DISPATCHING PROBLEM! Communications.
I know for a fact this "fix" is already in many agencies. 911 operators virtually cling to their callers while officers are in route for a host of reasons, this type of shooting being one of them. Consider the "what if" questions…
WHAT IF…The dispatcher never hung up on the caller. If the dispatcher didn't then…
WHAT If…The dispatcher warned the woman against going outside to see the officers. Or, organized the proper meeting over the air.
WHAT IF…The dispatcher remained on the line and told the woman, "STAY INSIDE!"
WHAT IF…The woman wanted to go outside to help and the dispatcher asked her what she looked like and was wearing? And the dispatcher told the officers, "Witness/caller, white, blonde female in pajamas will be standing by to answer questions, is outside or will be coming outside."
WHAT IF…The officers were expecting to see the caller/complainant, a white, blonde woman in her pajamas, with phone, as they neared the scene.
WHAT IF…The dispatcher ramrodded/coordinated the whole encounter?
Her husband-to-be (marriage in one month) admitted just today on the news that he wished he had never hung up the phone with her after she called the police. This would suggest that she and the dispatcher had hung up, for them to talk.
So, again, I don't know exactly what happened in Minneapolis. For a period of time in the 1980s, I had to work Internal Affairs at my agency. I was not popular, as most aren't, and my CID Captain eventually rescued me from the slot. I know well that facts and stories can get weird and crazy. But these dispatcher questions were the first issues that came to my mind when I heard about the shooting. (DEFINE loud sound!). And this is probably why, in the end, Minneapolis PD will also be a jam for dropping the commo ball. Bottom line? If the shooting officer is indeed an everyday idiot like many locals have tried to portray him? He'd have less of an excuse if all this info had been properly communicated. In the end, an innocent woman was shot and killed and that is a tragic mistake. Several fail safes had to fail for this to happen.
Let's also take a look at the big picture. In the USA (and around the world) hundreds of thousands of calls for service are successfully processed each day. Citizens with dispatchers with police and…with criminals. Within these vast calls for service numbers almost NO ONE gets shot. Hardly ever in the big picture.
But as a safety lesson?
Dear Citizens of Gotham. When you are in a weird situation/location? On the phone with the dispatcher? INSIST the dispatcher tell the responding officers who you are and what you look like and what you are wearing and where you think you are and where you are going. And, maybe stay somewhere safe?
Coming very soon, new book…