Police Judo / Military Combat Training: Enforcement Utilizing Hand, Stick, Knife, Gun Offensive and Defensive Tactics and Strategies
"I was in a fight with a suspect that was much bigger and stronger than me who was able to get on top of me and almost took my gun. I had been in this position before under Hock's training and was able to calmly and clearly think through the situation and save my own life using techniques and skills I learned through Hock and his instructors. Hock's training is far superior to any "Advanced Officer" defensive tactics instruction I have ever received as a police officer. It is easy to learn, apply, and it works unlike the training most police officers are given. Thanks Hock Hochheim." – Nick Ward, Antioch Police Officer, Antioch, CA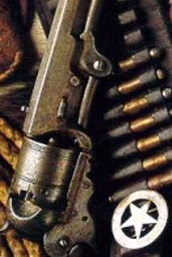 In the 1940s through the very early 70s in the USA, almost all martial training was called simply "judo," an easy, generic name. Even karate was called judo back then by many experts because of this. And, for many in "old school" law enforcement, defensive tactics was often, first loosely called police judo and passed on informally in gyms, workouts sessions and academy classes. Such were the places where W. Hock Hochheim first learned of police judo, mostly from retired FBI agents, military police and city cops who studied and specialized in fighting to survive, win and arrest.
The original, old-school, police judo is not anything like the Japanese sport of grappling judo, but rather is a collection of survival strikes, kicks, takedowns, contain, restrain, handcuffing and small weapons combat. It involved hand, stick, knife and gun play. Mixed weapons. It was part tactics, part tricks of the trade old-school. Police judo later morphed into the various enforcement acronyms and training programs one finds today, but many of these new programs are strictly filtered to ease the worry of police administrations and insurance companies rather than teaching hard core, street survival for the individual officer, alone in worst case scenarios. Life-saving, worst case scenarios methods, completely legal in desperate times, have dissolved away from the modern programs. It's a concept of defensive tactics from a time when many called the training "police judo," as for so many back then, so much of all fighting was nicknamed "judo."
It is not my intention to move in and replace existing police agency and/or military combat training, use-of-force and tactical programs. Not at all. Police Judo adds on to existing police and military combat training programs with advanced applications and innovations in situational and positional problem-solving.
"I wanted to re-organize a physical-response system based on police judo and military combat training statistics and probabilities, positional and situational scenarios. No single, response fits all situations. Even the U.S. Supreme Court recognizes how "fluid' these situations can be." – Hock
After over 3 decades of military and Texas law enforcement, Private Investigations, bodyguard /protection work (for clients such as NYC Mayor and presidential candidate Rudy Giuliani) and private investigation, with multiple martial art black belts, W. Hock Hochheim now tours 11 countries teaching his brand of hand, stick, knife and gun, practical/tactical strategies. This is not SWAT team training or for officers with machine guns. This is for street cops and detectives. Hock has taught police officers, agencies, and academies worldwide, as far away as Australia, Germany, Guam, at the one South African Police Academy, as well as Sweden and all over the United Kingdom. He has taught police in the United States since the 1980s. He has been a paid consultant for four branches of the U.S. Army, Navy Air Force and Marines. Military, frequently this included sessions for his old alma mater – the military police. He currently travels to the Middle East on a D.O.D. contract to train our troops in CQC.
"I have decided to resurrect the pure concept of police judo, the old-school, practical, problem-solving, scenario-driven approach through informal workouts and training based on positions and situations. But I will also include all the new statistics, strategies, theories, bio-medicine, psychologies and science." –Hock Hochheim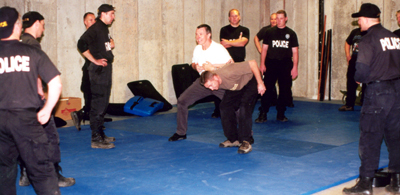 Hock teaching a Midwestern USA SWAT team. Over the last 19 years, Hock has police officers and SWAT teams from over 400 police agencies from as far away as South Africa and Australia.
Through the late 1980s to today, Hock was and is  a regular guest instructor at Texas Police Academies teaching "Mechanics of Arrest," Criminal Investigation, and problem-solving fights.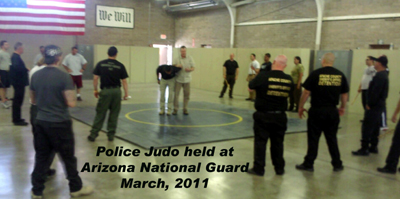 Hock Hochheim and Tim Llacuna have taught numerous law enforcement and corrections in Arizona.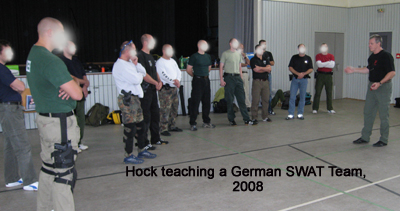 "Though I teach various teams, I do not specialize in team tactics, except for some very popular modules like 'Breakheart Pass.' I do believe that before you can fight as a team, you have to be able to fight alone." – Hock

The Main Police Judo Modules:
An important outline/skeletal structure of these modules is the Stop 6 format. It is utilized throughout all training. The modules appear here in no special order. The Police Judo Training Modules and topics are designed to augment and add-on to the preexisting knowledge base of the average police academy and in-service school graduate and the experienced enforcement officer and agent. They already exists within agency use-of-force rules. The material is organized from the core Close Quarter Combat material and customized into police related modules. The modules are based more on problem-solving the major personal, survival concerns of the working enforcement officer.
Police Judo Module: The Stop Six – the six common, physical, stopping points of an arrest or fight

Police Judo Module: The Hammer Lock – a classic arm wrap versus the unarmed, stick, knife and gun attacks

Police Judo Module: The "While-Holding" Module – all strikes and kicks with and without holding weapons

Police Judo Module: The Shove! Doing the Shove and Being Shoved, and the Fall, all in a mixed-weapon world

Police Judo Module: Gun Arm Grappling! Enforcement Counters to Weapon Quick Draws and Armed Threats

Police Judo Module: The Clinch! Enforcement Clinches, Body Rams and Mixed Weapon Arm Grappling

Police Judo Module: Enforcement Takedowns: The basic takedowns while holding pistols, batons, long guns

Police Judo Module: Ground Zero! Enforcement Survival Ground Fighting Measures and Maneuvers

Police Judo Module: Enforcement Counters to Sucker Punches, Strikes and Tackles

Police Judo Module: Enforcement Pistol Disarming and Retention Measures

Police Judo Module: Enforcement Impact Weapon Disarming and Retention Measures
Police Judo Module: Enforcement Knife/Counter-Knife Measures: What LEOs need to know and practice!

Police Judo Module: Enforcement Tactics vs. Multiple Opponents with Mixed Weapons

Police Judo Module: You! Hostage! Enforcement Measures When Taken Hostage!

Police Judo Module: Enforcement Traffic Stop Combatives from Hand Fights to Gun Fights

Police Judo Module: Enforcement Joint Cranks/Locks and Control Measures

Police Judo Shooting Modules with simulated ammo (numerous – see gun combat page)

Police Judo Module: Tactical Team Combat Skills, Drills and Team Building (in conjunction with other trainers) * Police Problem-Solving Modules Constructed at your Request
 Throughout these modules is Hock's unique "Stop Six" format , problem-solving fights, shoot-outs and arrests in the six common situational collisions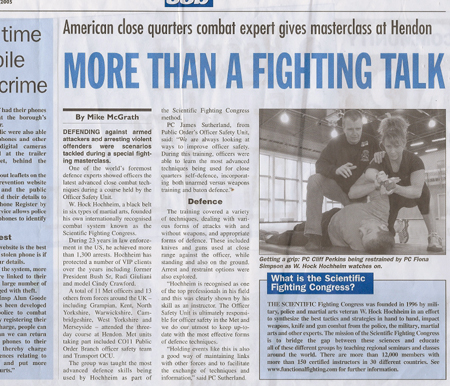 The newspapers covered Hock while teaching at the London Metropolitan Police Academy back in 2005. Hock teaches there biannually.
Some unsolicited kind words about Hock and the Police Judo course…

"Hock, stay safe, and continue to do the fine work that the profession recognizes you for." – W. E. Burroughs, Executive Director, 25 year vet, Calibre Press and LETN (Law Enforcement Training Network)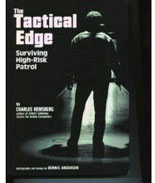 "Hi, Hock! My work with law enforcement has been the high point of my professional life and any contribution I have made has been returned many fold by being able to associate with outstanding people like yourself. The mission we share can't be topped in importance, in my opinion. Best wishes always."  – Chuck Remsberg, Author of The Tactical Edge, Blood Lessons and true pioneer in modern, police training. For many, including myself  – a lifesaver.

"I was in a fight with a suspect that was much bigger and stronger than me who was able to get on top of me and almost took my gun. I had been in this position before under Hock's training and was able to calmly and clearly think through the situation and save my own life using techniques and skills I learned through Hock and his instructors. Hock's training is far superior to any "Advanced Officer" defensive tactics instruction I have ever received as a police officer. It is easy to learn, apply, and it works unlike the training most police officers are given. Thanks Hock Hochheim and Tim Llacuna." – Nick Ward, Antioch Police Officer, Antioch, CA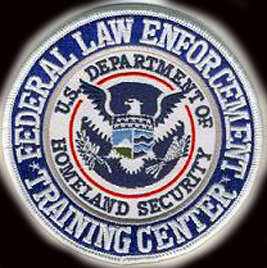 "Hock is a retired patrolman and detective, "city" and military cop. He gears his training primarily to LEO's and soldiers. He will differentiate the finish for every technique based on YOUR individual needs. He shows a comprehensive game, start to finish, for police in accordance with a proper Use of Force continuum, and then take the technique and show the end game option available to the soldier. He trains police forces all over the world, i.e. England, Germany, Australia and Scandinavian. In all honesty, his training has been the most applicable and pertinent to Law Enforcement that I have ever been through – And I have been through damn near all of them. There are guys out there who have NEVER worn a badge, slinging their snake-oil "gospel" and police administrators are slobbering all over these guys, to buy into it. Not so with Hock. Those who know better, realize that he has a proven method that works in the realm of Law Enforcement. I don't receive dime-one for endorsing and recommending his training; I would be negligent as a Federal Defensive Tactics Instructor if I didn't give you the best of my knowledge. Department of Homeland Security and FLETC – Federal Law Enforcement Training Center sent ME and paid for it- And FLETC is the Agency that USFWS bases it's use of force policy on, or we wouldn't be training you guys." – Greg S. FLETC, Georgia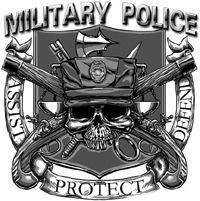 "My marine unit at 29 Palms (military police) had a day training session with Hock in 2003 and I think to this day – June, 2010 – it's still one of the best defense training classes I've ever had. The man kept things real and in perspective, which is more than I can say for other training I've attended. I took a brief break from law enforcement, but I'm headed back into it, and as soon as my credibility is up to snuff in my new unit I will be suggesting we attend more Hock seminars." – Stephen. L. Clogston, USMC

"The officers told me that they learned more from you the first day than they have in years in years of training." – Commander Don Davis, La Paz Sheriff's office
 "Hock, I have seen your tactics work again and again on the streets. You should be proud of yourself. I wonder how many lives you have saved throughout your years and you do not even know it. Looking forward to seeing you again." – Officer Stan Shupe, Hays Police Department , KS

"Hock! The _____ Brothers, both heroin "salesman" (caught them with 75 Bindles-intent to distribute), and needles on their person the other night!  One attacked me with a knife and he "experienced" the "Hock/red neck" version of an early phase knife disarm from yours truly.  Again, of all my instructors, titles, tests and rank … your teachings saved my a** again and again! THANKS MAN." – T. Pierce, Police Officer, North Carolina, USA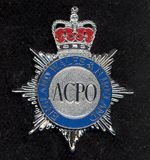 "These are just a few short lines to thank you Hock, for the time and effort that you expended on behalf of my colleagues when you  came to the Hendon Police Academy last week. The officers who attended came from a wide background of training from across the Great Britain's London Metropolitan Police service, officer safety, public order and specialist firearms instructors, all of whom were able to take something away. Everyone present found the seminar of great interest and thoroughly enjoyed their time with you. The instruction you gave in ground defense and defense against the knife or pistol-armed subjects, and the pistol stress quick draws provided insights into an area of doctrine that needs development. A big thank you."  – Inspector R. Blackburn, London Metropolitan Police

"Hock, Just wanted to write and say thanks for the training Saturday (03/24/07). I have been in law enforcement for 15 years. I attended the Tennessee Law Enforcement Training Academy initially and numerous officer survivor seminars since. A few years ago I attended the Federal Academy (FLETC). One of the instructors told me about you. I then became an ardent reader and follower of your articles and training philosophies. I must say that your seminar was by far the best practical/tactical training in which I have ever been exposed. Of course I was your stunt man for the day; therefore, I had a first hand experience of being whooped by you all day. It was great…to say the least. I believe the majority of law enforcement officers training is extremely deficient and not at all a reality. One only needs to remember the last so called tussle or fight he was in and then compare it to his training. If he/she is honest with themselves they will recognize the deficiency and seek out better more realistic avenues. My suggestion to them all and any who ask from now on is, Hock Hochheim's Scientific Fighting Congress." – Tim Dennis U.S. TVA Police, TN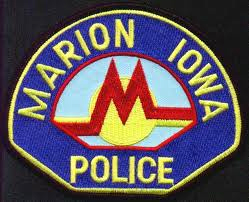 "All of us in law enforcement thank you for all that you do and have done for us to be safe – and all that you continue to do for us." – Bill Pechman, Marion, Iowa PD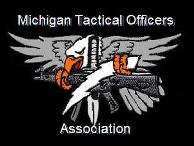 "Dear Hock: Just wanted to say thanks again for putting on a spectacular seminar. I can't speak highly enough of your skill and expertise in the area of close quarter combat. It was an honor to host you, and I am looking forwarded to having you back in S/E Michigan to teach again. You are a true WARRIOR and consummate professional. The (SWAT) Michigan Tactical Officers Association would strongly recommend anyone looking for an instructor in the areas of close quarter combat to book you for a seminar. Thanks again, stay safe and train hard." – Chris Periatt Executive Board Secretary Michigan Tactical Officers Association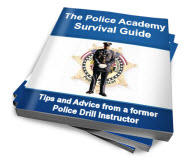 "Hock, while some folks may think you are just a jock, I recognize you as a tactical scholar! Keep up the great work." – Ron Borsch, Director of the SEALE Police Academy, Ohio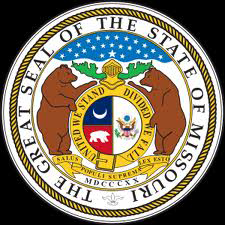 "All men may be created equal but some choose to train with Hock Hochheim. Glad I am one. Today, I once again faced an angry armed man with intent to kill me. Tonight, I am home safe and unharmed. Thank you Hock for teaching your fighting system, it has saved me more than once. Keep up the good fight." – K. Purvis, Professional Contractor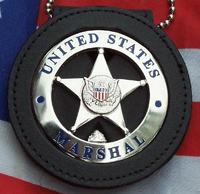 "Hock, just wanted to take a minute to thank you for the excellent instruction that I received this past weekend. It was by far one of the most practical, and useful seminars I have attended in a long time. I have already started implementing some of the skills in my Defensive Tactics classes here in San Diego. I gained a ton of insight from your stories and concepts. I will definitely be attending more of your seminars when I can, as well as pursuing rank advancement in your program. You have gained a lifelong student. I have followed your teachings through books and videos for some time, working with you in person was on another level. I look forward to training with you again in the future, and sincerely appreciate you sharing your knowledge with the Law Enforcement and Military communities. If there's ever anything I can do for you, please don't hesitate to reach out. Thanks again." – Johnnie Medina, United States Marshall
 For more of Hock Hochheim's police endorsements visit his Endorsement Page.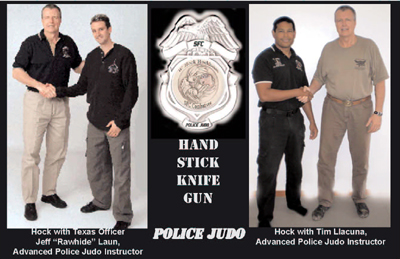 Two of our top Police Judo Instructors are Texas Police Officer Jeff "Rawhide" Laun and Tim Llacuna. Rawhide has been with me solidly since the 1990s, helping me produce most of my DVDs and training books. Tim, though not currently a police officer, has helped me teach police agencies all over the world for years now and knows the Police Judo program inside-out. Tim has taken numerous, police-related courses in the state of California.
 For more notes and comments on police judo read: Hock Hochheim's Police Judo Interview.
LEARN POLICE JUDO!
 Each month W. Hock Hochheim teaches this Police Judo course somewhere at agencies and locations around the globe. Check out the Seminar Page for information about upcoming Police Judo seminar. And/or contact Hock at HockHochheim@ForceNecessary.com to organize a program at your agency or for your group.
 Interested in becoming a Police Judo instructor?
The Scientific Fighting Congress has numerous Police Judo instructors in the USA, The United Kingdom, Germany, Australia and around the world.  Information about requirements, organization and fees for instructorship available on the Scientific Fighting Congress Instructors page.
Hock's courses change and evolve through time to incorporate changes in learning styles, law enforcement agency requirements and additional training methods as they become available.  If you need information about current certification requirements for this course and how they relate to previous courses, contact Hock directly at HockHochheim@ForceNecessary.com
To learn more about Hock's Self-Defense courses, download videos, read books or maybe schedule seminar attendance, visit the link below.
SHOP SELF-DEFENSE SEMINARS/BOOKS/OTHER TANGIBLES