Teaching Seminars Lesson 18
I am entering my 24th year of traveling and teaching seminars. I average 20 to 25 seminars a year in 10 to 14 countries. I tell you this because perhaps you might listen to my advice and ideas on teaching seminars.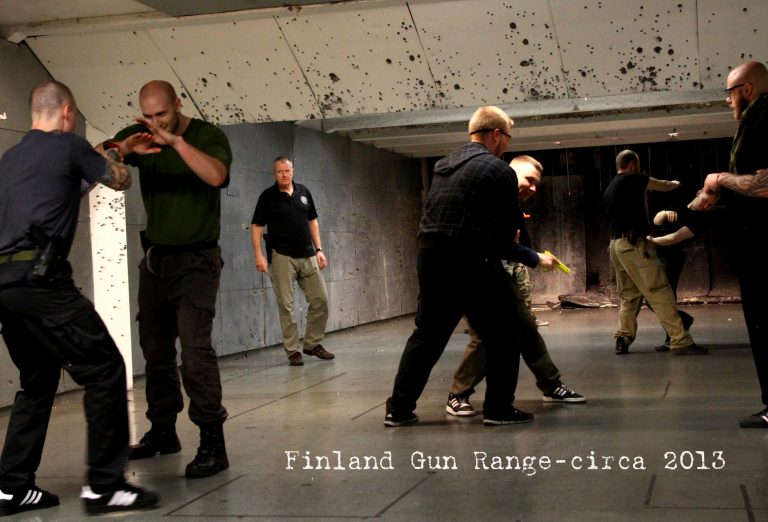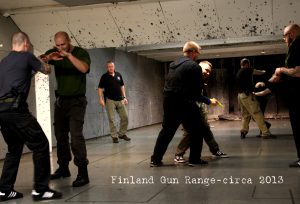 I ask, what is the seminar ratio of observing-participating in your seminars? Or the ones you attended?
My point is not just about guns, but let's say, for a clear example, you are off to the gun range for a shooting seminar. Two, seven hour days. Twenty "gun" people signed up. When you get there, you discover that, after lecture times, only 2 people can shoot at a time. Yet, there are numerous, other, open shooting lanes. Still, the other 18 people must stand and watch the 2 people shoot? And wait their turn? Is this the best use of your 14 hours?  You will spend 12 hours observing, and maybe 2 hours shooting, participating.  I would say that this format at the gun range is counter-productive and makes for unhappy customers. So much so, when have you seen it at shooting courses? Almost never. There's a reason for that.
Sometimes you might be forced into this, such as a session with shooting around cars. You might only have one car out at the range and have to rotate people? And, there are occasional, firearm safety issues with various topics. Common sense things that shooters understand. (Take a bunch of newbys at an intro to machine gun class. You can't turn them loose! They need hands-on oversight.  Newbys are often amazed and entertained just watching people shoot fully auto. I am not talking about those situations.)
But understanding or not, I have been in this position many times and I apologize and regret them for the lack of participation leading to, too much stand-around, observation only. I hate to see paying customers congregate and wait. However, being forced into this by circumstances, is different than allowing/planning for it.
That's with guns. Stand around time waiting with open lanes is usually inexcusable. But this isn't about guns.  Why does "stand-around" time, work then within some fighting, martial seminars? When you attend a hand, stick, knife, self defense, MMA, BJJ, ballet, baseball, whatever topic, do you find yourself stuck in the teacher's methodology where you are standing around, watching half or most of the training time? How is this different than your impatience at the gun range? Do you mindlessly accept this idleness? Have you even thought about how much time is being wasted?
In the last decade or so there has been an "observational movement" in martial seminars I've never seen in the 80s and 90s, that I find distasteful and wasteful – this observe, "stand around and watch."  A situation gets taught. Words and demo. People stand around and watch that part. Okay. Then the situation gets physically exercised, and what then?  8 out of 10 people , or 18 out of 20 people,  still stand around and watch as a group of 2, or maybe 2 groups of 2, participate with each other and do the exercise. The rest, just…stand around, with their thumbs up their internal exits. Why aren't all 20 people doing the drill in groups of two? Over and over again.
Think about this from the lazy and/or small curriculum, instructor's viewpoint. This is a fantastic stall. Look at the seminar time it takes to observe 5 to 10 groups one at a time, as they go through the drill. Everyone else watches. Maybe the instructor pontificates a bit. When an instructor has only a little material in his repertoire, this kills a whole lot of teaching time. And it kills off the student's participation/repetition time too. The click keeps ticking. 
These observe-instructors have some excuses for this. They will claim that:
"Time spent watching is learning too. And I have even heard that,
"It teaches people to be better witnesses to crimes."  THAT, is a real stretch. S..T..R..E..T..C..H.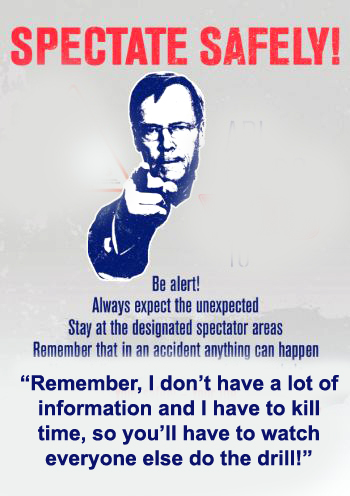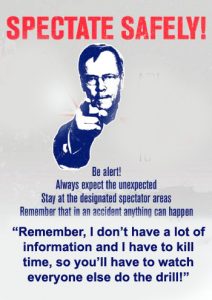 Others will say, "well, it adds stress to be watched, and stress is good."
At what point in a training progression is stress really good?  When you are first figuring out how to do something? No, not really. And having 90% of the attendees standing around, 90% of the time is a big WASTE of THEIR time and money in comparison to doing it.
"Watching something is learning," they will say. Somewhat. Hey, I've watched about 40,000 hours of pro-football in my life, but no one has asked me to play, or coach, or even advise an NFL team. Watching is one, very, very limited thing. Doing something is better, having actually done something for real is even better, especially when the subject matter is physical. (Speaking of football, all the football, film footage, play breakdowns on sports shows are always explained by veteran, retired football players. When players watch Monday game films, the coaches are veterans.) Watching/observing is limited learning in the physicality world.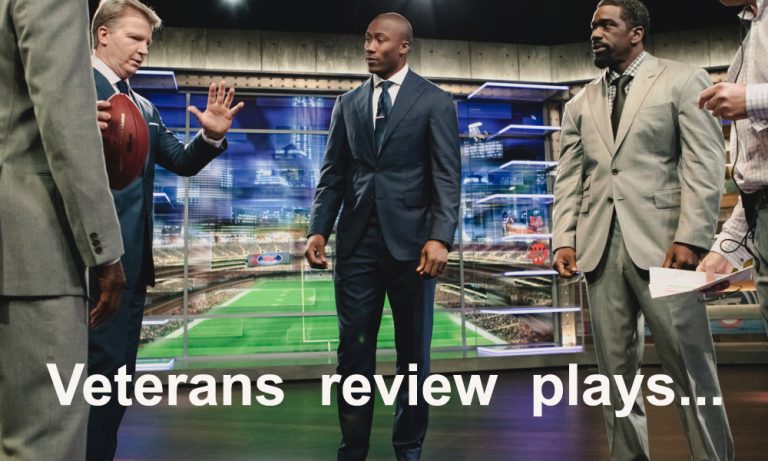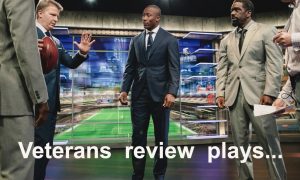 Watching…as the teacher, I try and watch everyone as they work out. I watch. You do. That's the relationship. I correct if possible. If the problem exists with several groups? I stop and make a point to mention it to everyone. That's my job. Their job is work out and experiment. 
"Counters" to standing around. Having a good facility and some extra instructors is a great plan. For one example, years ago in the 1990s, in Las Vegas, Steve Krystek of Progressive Fighting Concepts and I concocted a great, simulated ammo gun, set-up. We had several rooms at UNLV. We wanted to run a car-jacking scenario outside and a restaurant, robbery scenario inside. We would be running ONE PERSON at a time! But what to with the some 20 people/students not participating in the scenarios? Plus, we also wanted to surprise each practitioner with the scenario topics. So, we ran an interactive, safe ammo, pistol class in one big room with the 20 folks and an instructor, and pulled a person out of that room, one at a time, to go through the scenarios. When done, we swore them to secrecy and shoved them back in the big room to work out some more with the 20. No one stood around. No one wasted time. The teaching and experimenting never stopped. The reps never stopped. No…idle thumbs up exits.
Another counter? Think about what I said here and fix it with planning. Make the observe/participate ratios the best they can be. 
As I said a few lines earlier – as the teacher, I try and watch everyone as they work out. I watch. You do. I correct if possible. If the problem exists with several groups? I stop and make a point to mention it to everyone. That's my job. Their job is work out and experiment. I do not make everybody watch everybody one at a time.
What is the seminar ratio of observing/participating in your seminars? Or the ones you attended? I suggest you shave it to a minimum.
Let's keep these thumbs busy.
***********************************
Hock's email is HockHochheim@ForceNecessary.com
Get Hock's Training Mission One, oversized paperback or ebook. Click here