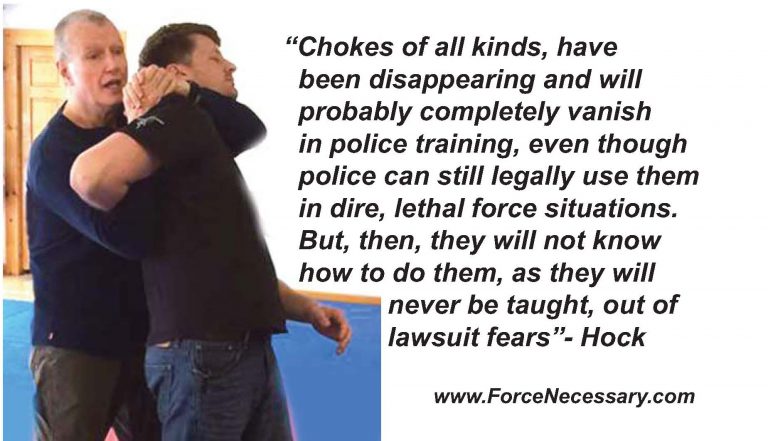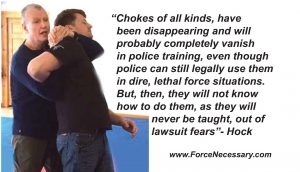 Since the 1980s I have been training police, rookies as well as "in service" officers in the "mechanics of arrest." Not just in the USA but as far away as the UK, Europe and Australia. I've seen numerous things come and go, in and out, accepted and outlawed. And a big outlaw has been, the "choke." I was asked this question the other day about…the "police choke."
"Hock…I had the feeling when I initially saw the Atlanta situation that if the cop behind wasn't afraid to use some type of choke/neck restraint…the guy might still be alive. Thoughts? I feel like they're limiting police officers in a way that makes it more dangerous for certain people. If a cop is forced to pull and fire his weapon 10 times, it's likely that 7-8 criminals will die. If that same cop chooses a blood choke 10 times (currently seemingly banned), it's unlikely that any of the 10 would die. Again…thoughts?" – Joe Thoele, USA.
Well, yes, Joe. Chokes were a go-to move in my day, when times got tough. But, I have only completely choked out maybe…maybe 10, 12 maybe, 15 people in 26 years and hundreds of arrests. The restraint, capture alone worked many more times, especially when help arrived.
The classic rear choke with leg wrapping "grapevines" is worth a million bucks to me. One example – when a guy was grabbing for my pistol. We were fighting on top of furniture, horizontal, but not an official "ground fight." He passed out from the choke after I tried to knock him out and just couldn't knock him out. It was a blood choke. When they go spazzy and-or drop-out  limp, let them go, (and by the way, that is one, "street" counter to a choke. Fake unconsciousness.) He, like the others, woke up in handcuffs.
You have, as I like to nickname them in courses. "Electricity, water and wind" attacks to the neck.
* Electricity: Strikes to the back and side of the neck to upset the "electricity" to the brain. No choking.
* Water: blood chokes and strikes to the sides of the neck.
* Wind: air chokes and strikes to the front of the neck (that might crush body parts.).
So far, forearms and hammer fists to the back of the neck are still taught in most police training. Striking the sides and certainly the front of neck are now officially problematic and for most agencies, a "no-go." This might crush the windpipe or loosen and free up vein plague and send it in the blood vessels to the brain. (This has rarely happened, but rare is enough in paranoid, police work). But police chokes, not police strikes are today's topic!
We can get kind of sloppy taking about the word "choke." It means different things to different people. Let's look at some official definitions…
*Chokehold: a tight grip around a person's neck, used to restrain them by restricting their breathing.
*Carotid restraint, an officer applies pressure to vascular veins to temporarily cut off blood flow to the brain, rendering the person unconscious. The carotid technique is different from a chokehold, in which pressure is put on the front of the neck and throat, cutting off air.
*Neck Restraint: "Non-deadly force option. Defined as compressing one or both sides of a person's neck with an arm or leg, without applying direct pressure to the trachea or airway (front of the neck)." A blood choke. (In some places a forearm placed upon the lower neck, high chest, holding someone back, or pulling them back, or taking them down to the ground would be considered a neck restraint.)
*Positional asphyxia, also known as postural asphyxia, is a form of asphyxia which occurs when someone's position prevents the person from breathing adequately.
Words, huh? Terms. I am reminded that in the old Army basic training, these were all called "strangles." A few months later in the military police academy these same things were all called "chokes," as strangles were too rough a term for policing. Now we see the word, "neck restraints" as chokes are too rough a term.  But, I think many people just think of and call all of these events, simply, "chokes." A sloppy, loose nickname for chokes can cause arguments. But fights/arrests can get sloppy, with all the wiggles, waggles, twist and turns of an arrest, wrestling match your neck restraints can accidentally slip into official chokes. You first meant to do a neck restraint/control, you were trying to, but with twist and a waggle, you're on his windpipe, then you are filmed on the nightly news doing a wind choke. Then it's…as we use to say, a "Dear Chief" letter, explaining why you air choked someone on TV or phone video on social media, against department policy. Nowadays, you might be fired within 24 hours.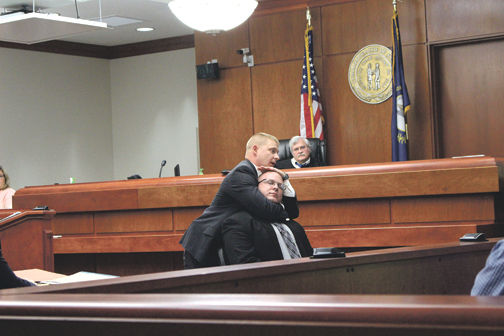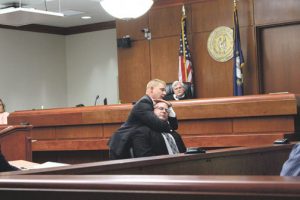 People in martial training like to remind and complain about restrictions by saying that "chokes" are done "all the time in class" without problems. But, remember that martial students (that includes all systems, citizens, police, military) usually acquire the choke positions without truly crushing the neck. It's practice on friends! Secondly, students in practice feel the capture, a little pressure and "tap-out" before they pass out. Actual, full unconsciousness is not achieved regularly in classes, certainly not anymore, unlike the crush of a real fight or an arrest. Even in UFC fights, the captured frequently tap-out when they know they are caught. (Since the 1970s while I have been knocked out in classes, but I have never once been fully choked out in any JKD, jujitsu or Shoot class or seminar. People around me have, usually accidentally, and they were quickly "slapped" awake.)
Positional asphyxia has also been a well-known in martial arts and in modern, trained police work, for I'll say, 25 years now. I worked positional asphyxia cases as a detective and private investigator as early as the 1990s. It is surprising to me that police officers anywhere are not aware of these problems. I did a police presentation on chokes once on the growing limitations on police choking, and one officer shouted that his agency still allowed chokes and therefore my whole premise was wrong, as if the Podunk Police Department was the end-all to policing.
"We still choke!"
I quickly checked the web on the next break to find that his department was quite small and quite "country," and was recently sued THREE times for choking people, one a school cop choked out a teenager. Each involved big, news scandals in the area, especially the teenager incident. Just wait, Podunk. But…so… I am sure there are pockets of the country and pockets of police officers untrained and unaware of the problems with asphyxia, chokes and restraints. Sad. Shocking to me. But so.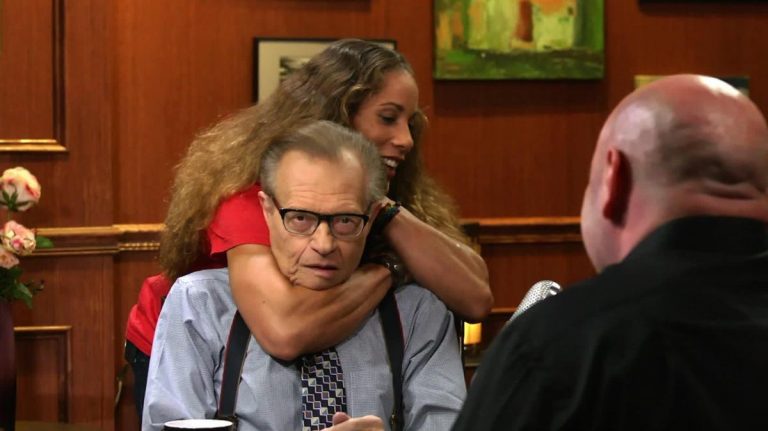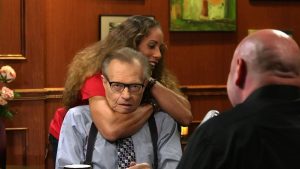 Allow me to add one more definition here. Excited delirium is "broadly defined as a state of agitation, excitability, paranoia, aggression, and apparent immunity to pain, often associated with stimulant use and certain psychiatric disorders. "These folks, once arrested have a tendency to die later, in custody. Officers are immediately questioned about what horrible thing did they do to cause the death? "Did you dare choke him? Did you crush him at any point? Are the questions usually asked of the arresting officers.They are usually cleared by the autopsies.
So, worth mentioning, drugs, alcohol, medical conditions, poor health, being overweight contribute to bad results combined with "choking,"  Officer Brett Gould reminds us that, "The issue is not just the vascular restraint. The 14 percent of the population that fight the police, thus composing a high percent of the prison population coincidentally, also has the highest rate of alcoholism, substance abuse, high blood pressure and diabetes."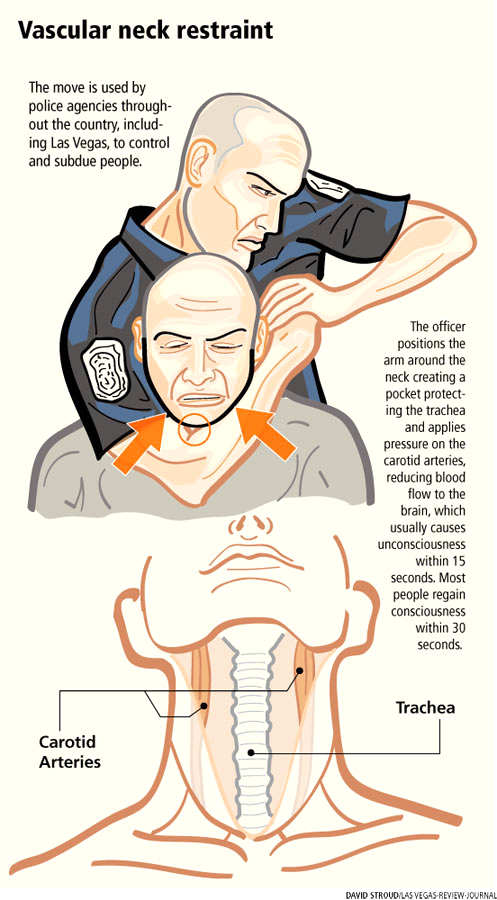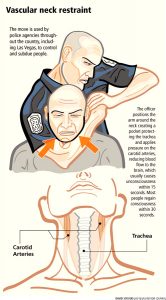 This news doesn't really help the "choke" cause for decision makers these days, but rather hurts it. Police admin, lawyers, politicians, insurance backers and media must think, "If that's who the cops are fighting? Then it's no wonder they die from chokes. We can't have all that choking going on." (I know how they think.) Look at this negative with tear gas –
"Military studies performed in the 1950s classified CS as nonlethal. But experts today say these studies had limitations in design and applicability and should be treated with some skepticism. "Tear gas is designed to disperse and irritate. But it was designed and first used in an era when it was assumed it would be used against healthy, working-age males," says Dan Kaszeta, who studies protection against chemical and biological weapons and has spent some of his 30-year career in the U.S. Army's Chemical Corps and the Secret Service. Lab studies have not revealed the effects tear gas can have on other demographics or people with preexisting conditions.
So you see, tear gas, like chokes, suddenly becomes a political "no-go." 
And still, "chokes" are not COMPLETELY taboo and illegal. What is still legally mandated, even in President Trump's June, 2020, "no-choke" order, you will read that a choke, air or blood, can still be used in lethal, threat, self defense, as I did with the guy mentioned above trying to get my gun. (And I choked him out, not killed him!) "Fear of life" kind of deal. All those other chokes I did that I mentioned above were not done in such dire fear, just arrest routine versus the resisting. I tried several "lessor" in the struggle but they didn't work. And today's modern admins would expect me to not choke out them and do something else, something which may be more time-consuming and even dangerous. But we're cops, life is supposed to suck.
And with the optics, the lawsuits, the media, training officers to choke/restraint will disappear, even if legal in lethal force situations. They probably just won't know how to choke anyone. No will will want to teach the subject. Oh, there probably will be rare, "certified" courses in "Last Resort Choking," but who will get to go?  And, maybe it can "secretly" be taught in official "Escaping Choke" classes? Because after all – to escape chokes you have to learn what chokes are and how the "bad guys" use them? (We have long tricked police admin with this bait-and-switch approach, trick.) I don't know how it will all work out?
I have been paid to write reports and studies about chokes and restraints for admins through the years. And the end conclusion of chiefs, sheriffs, directors and command staffs is – "any squeezing (and striking) around the neck" sides and front, is already taboo, or rapidly becoming taboo. Media nightmare. It's just too hot a topic. It's a no-go. In the end, police agency insurance companies and lawyers really call the real shots. They are always paranoid and timid. They dictate and influence the politics and police leaders. Management fears being fired. Sued. 
Decades ago, my agency and a new police chief instituted Community Oriented Policing.  It was all based on public perceptions and therefore public relations. Whatever the public perceived is what we had to tackle. It didn't matter what the real crime rate was, if the perception of crime was high we had to manufacture programs to ease their mind. It didn't matter what the real safety was, if the perception of safety was low we had to manufacture programs to ease their mind. These same issues count too. Things like "police racism" and with…chokes. Its all about perception. Not reality, just perception. So often junked up by the thinking disorder minds of the media, the unscientific, the emotional and the immature.   I am pessimistic now and have been, about perception and police "choking."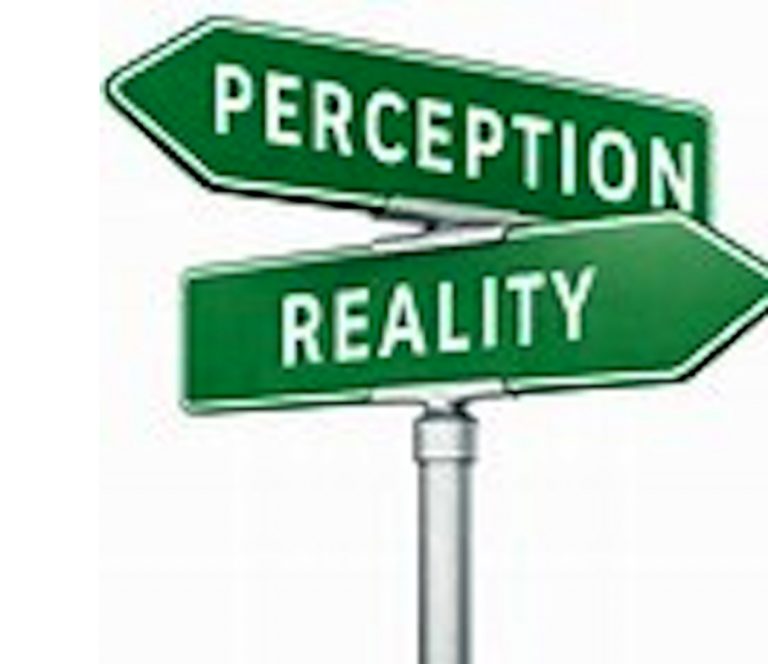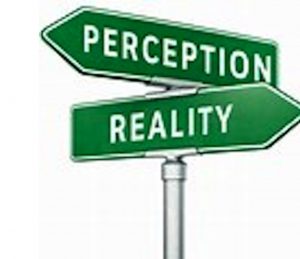 This essay was about police. This has not been about the civilian world…yet. I don't want to argue with anyone here about air, blood chokes and neck restraints. I will always teach them. Every martialist needs to know them and know how to escape them. I think they are very handy, but they will go away in official, police training and use. Make no mistake, if retired,  68-year-old, civilian me gets into a fight tomorrow that I can't talk (run) my way out of? Or get away? One thing I will seriously be looking to do is choke the bastard out. Especially if fallen on the ground. I'd like not to kill anybody and the choke is over when the resistance stops, like I was taught about 50 years ago in the first police academy I attended.
For more reading…
https://bjj4dsoul.com/is-the-rear-naked-choke-a-possible-cause-for-a-rear-naked-stroke-case-study/
https://www.ncbi.nlm.nih.gov/pmc/articles/PMC5061757/
https://www.kansascity.com/news/local/article243664892.html?fbclid=IwAR0t9YE2dLqwOQKInp4t08z73Yw14o03hf2WihcRYxBIRMHR-xlzM0ZDi4
*********
Hock's email is HockHochheim@ForceNecessary.com