China 2016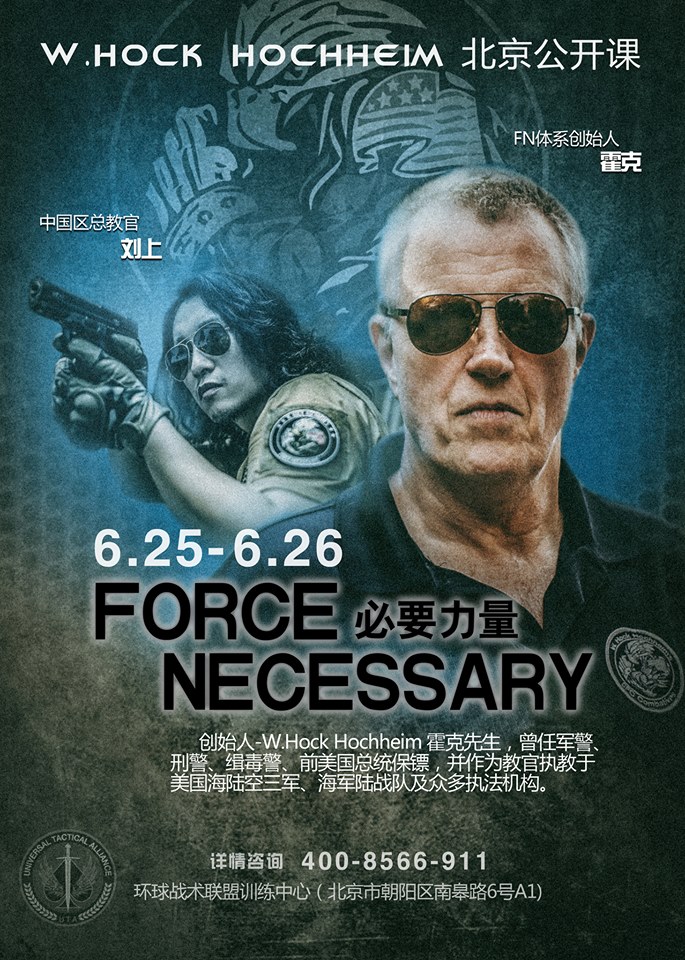 This year's trip to China was sponsored by the Beijing Mercedes Benz, Chinese Red Bull and the Universal Tactical Alliance. Multiple days in which we taught police, some rare military folks showed up, citizens and then a day for various members of the news media – those that fear the usual problems of traveling both locally and abroad in hot spots, etc. About 125 people all toll over several days.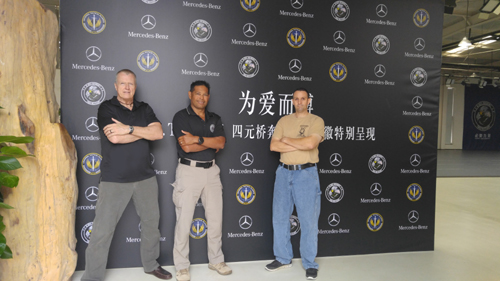 Me, Tim Llacuna and Rawhide Laun before that standard…you know…media wallpaper kind of thing.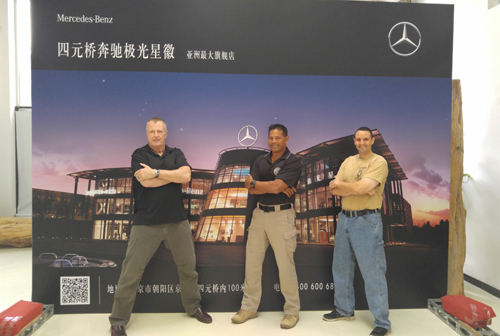 Beijing Mercedes Benz provided us with cars for car scenarios.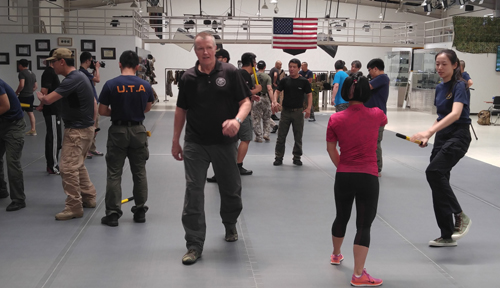 Universal Tactical Alliance, a Beijing-based security company has a fantastic, versatile location providing security services and training for law enforcement, military and medicals subjects. They also travel abroad to Thailand to run shooting courses in both live fire and simulated ammo.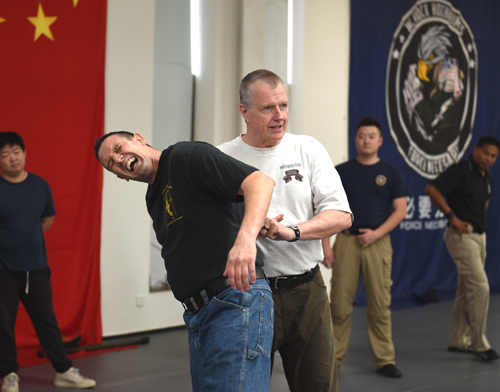 What's a seminar without a little pain from Rawhide? But, he had to be in shape for the subsequent car fights and counter-hijacking sessions. As Wally Jay would say "two-way action!" We have a rear armbar hammerlock and a finger twist.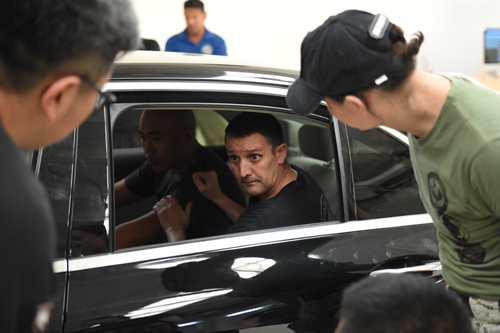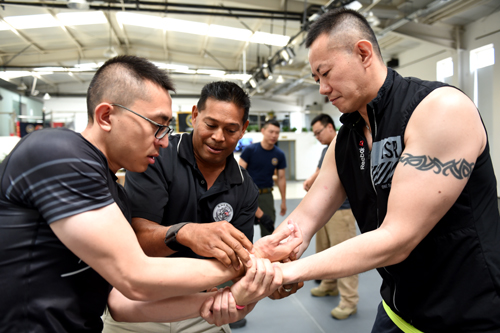 Above and below, the irreplacable Tim Llacuna does a little fine tuning.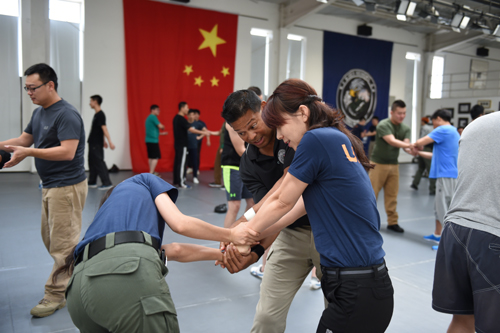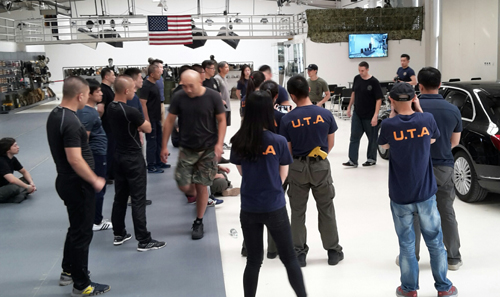 Covering car jacking scenarios with some beautiful Mercedes Benz cars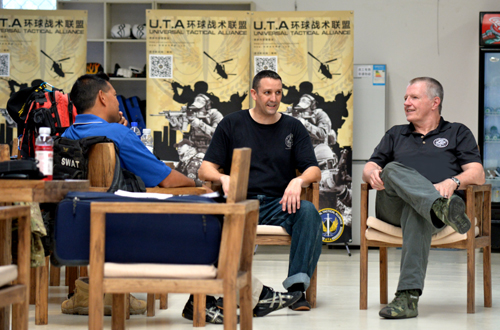 Killing a little time talking smack with the boyz, while at UTA HQ.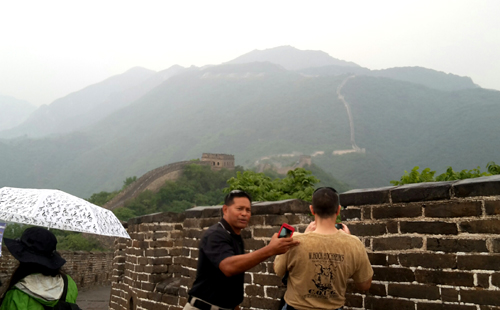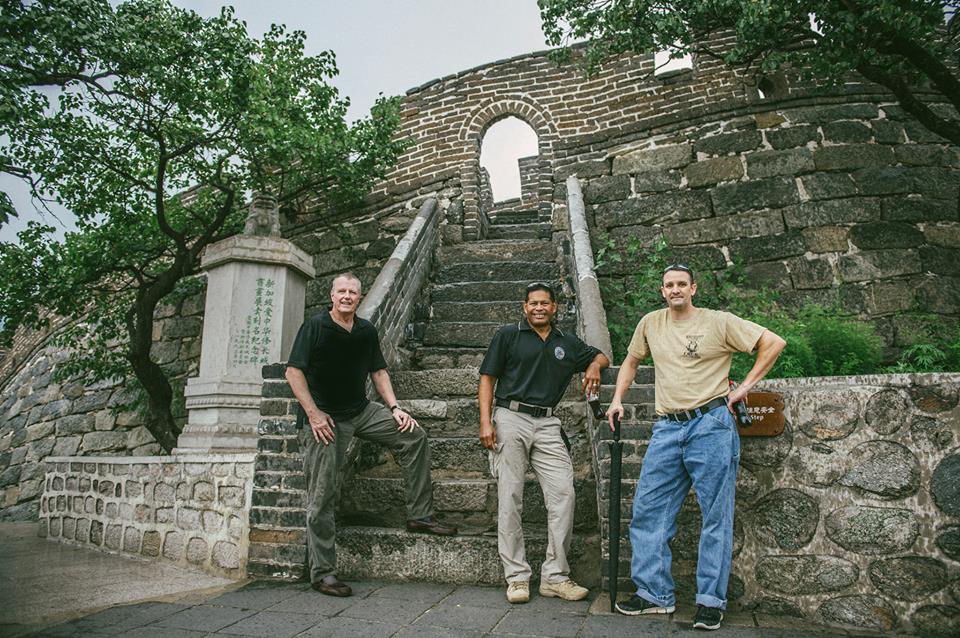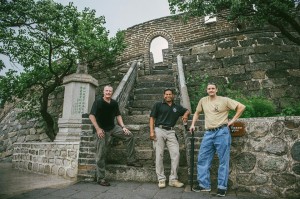 And we also made it to the Great Wall of China. It was indeed a great, great wall to see in person. As you can see, Tim was pretty excited when we first got there.
…and we ate at the Number 1 rated restaurant in all of China.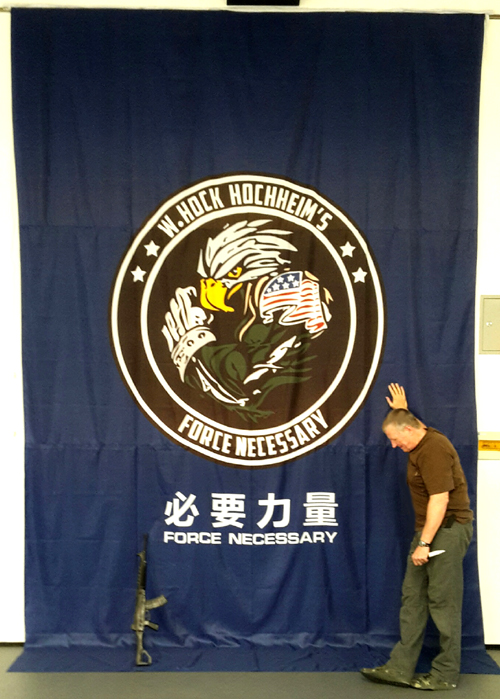 "Oh, what hath I wrought upon the world?" – William Shake-a-spear.
Hundreds of photos were taken and will be eventually passed on to us. They took a series of photos of me holding cans of Red Bull in various poses and posing around the Mercedes sedans in action-guy positions. I eventully may see the ads, I guess.
Too many folks to thank. Two foundationial guys organizing all this – especially Liu Shang and Owen Dai. They amassed and coordinated quite a multi-facited event.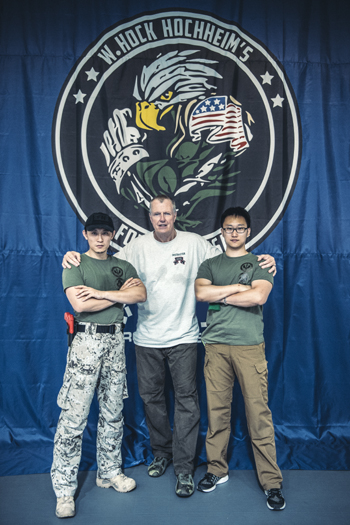 And, we will return in June of 2017.