The FMA Turning Point
When was this for me? The "Filipino Martial Arts turning point" for me? Keep in mind, this is just me and my personal view on things. Don't hate me cuz I'm viewtiful!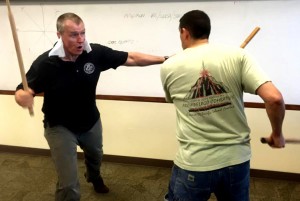 I started doing FMA in 1986, in among other arts like JKD, karate and jujitsu. Where FMA? The USA and the Philippines. In about 1993 I had covered a lot of material and a friend called me and said,
"Hey Hock, this weekend, Guro ______ is coming into Dallas! He is going to do two full days of ______ double stick drills. Are you coming?"
I guess this phone call had an epiphany moment when several ideas flashed through my head. I said,
"two days? Double sticks? Well, I think I'll pass. I mean, how many double stick drills are there anyway?"
"You're gonna miss it! A chance to learn THEE _______ double stick drills!"
We hung up. I examined my epiphany moment. Well, from the Inosanto world, Remy world, and Ernesto world, I'd already collected 53 double stick drills according to the lists I keep. FIFTY THREE! I suddenly asked myself,
"why am I doing this?"
"why am I doing this, this way?"
"how many more could there be, anyway?"
"how different could they be after a certain basic point?"
"what makes them different?"
But then finally the epiphany question!
"How are they the same?"
How ARE they the same? I realized for me, it was more important to organize the drills, not from the "who" or the "what" fan club systems, but instead how are the drills all the same? So similar. And how and why am I wasting my time collecting endless double stick drills from a near endless group of known and unknown people who think theirs are ever-so-special – many of which are so much the same and with only one slight different tweek here or there. Rather, I should try to understand the essence of all of them. The essential core and skip the rest.
Then…then I asked myself why I didn't view ALL aspects of the varied FMAs the same way? Why not find the universal core, essence of mano-mano, stick, knife, double weapons in this clean manner? Study those first. Deal with the needed and probably unneeded variables that might come up later for those "history/museum" collectors we know?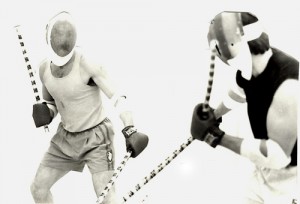 (There will always be happy museum and history collectors, who like to sort-of, name-drop stuff like – "at this point, Reehan moved his kneecap this way, while Roohan kept his meniscus here…" I can talk some of that artsy smack too, just from training years osmosis, and delight the esoteric fanatics with these tidbits. I can also tell you that Ed Kranepool played first base for the Mets in late 1960s. Hey! I know stuff!)
Annnnd with that idea? I started constructing the generic PAC course. Pacific Archipelago Combatives, an irreverent, skeptical look at the related core of those related arts. (It did not make me popular with existing entities, in fact I was shunned by some, and it is still not my most popular or even my favorite course. But hey, it's fun to do.)
I later asked that friend back in 1993,
"how was the _______ double stick seminar?"
"It was great!" he said," We did 30 drills. Many of them are a lot like what we already do, just a little different."
Imagine that!
(Did you happen notice that this essay contains – at least once – all the words "who, what, where, when, how and why")
Hock's email is hockhochheim@forcenecessary,com
For all the PAC training films, DVDs and downloads, click here