Dogs.
People.
Faces.
Facial expressions.
Micro-expressions
Scientists have proven that your dog studies your facial expressions and reads the slightest change. CNN, to name but one source reported dogs can recognize a person's emotions just by looking at his or her facial expressions. They have been quite adept at reading the micro-expressions of faces. Much like dogs, humans, whether we realize it or not in the moment of interactions, have become adept at reading the big and small facial nuances of people they interact with, also. How accurate is that read, though?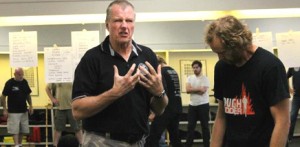 We all know what a simple facial expression is, but maybe not a micro expression? "Micro expressions are very brief facial expressions, lasting only a fraction of a second. They occur when a person either deliberately or unconsciously conceals a feeling." says Dr. Paul Ekman. (see a link below for his work.)
In the last fifteen years, some traveling martial arts instructors have wowed attendees with their revelations about violence and crime, and the wonders of psychology and fighting, But a pop topic on their amazing tours on violence is often "reading criminal intent" and facial and micro-expressions. And since old things need to constantly introduced to new people, and re-introduced to the forgetful, and tortured by the skeptics, I will expound a bit on the subject of faces, expressions and micro-expressions, and who, what, where, how and why you can't completely trust your textbook judgements, or your seminar advice, and even tell a quick story about how tricky it all might be. Keep in mind, I am not a psychologist. I don't even play one on television. In the end, resort back to the experts.
A simple facial expression is defined as one or more motions or positions of the muscles beneath the skin of the face. Facial expressions are one form of nonverbal communication. It is universally regarded that there are seven micro-expressions, as mentioned above:
1: disgust,
2: anger,
3: fear,
4: sadness,
5: happiness,
6: surprise,
7: and contempt.
Facial expressions can change quickly, but last longer than a micro-expression. Experts report that micro-expressions are quick changes and are very brief, unintentional, involuntary moves on ALL our faces. A flash. The lab experts state that these emotions often occur as fast as 1/15 to 1/25 of a second. THAT…is fast. And we (and dogs!) can see them!
"In other words, people in the US make the same face for sadness as indigenous people in Papa New Guinea who have never seen TV or movies to model. Dr. Ekman also found that congenitally blind individuals—those blind since birth, also make the same expressions even though they have never seen other people's faces." Reports Vanessa Van Edwards, a published author and behavioral investigator.
In my travels around the world, be it in international airports or even to the most primitive places I've been in Philippines, or isolated villages in South Korea, I saw so many similar expressions at appropriate times as Vanessa suggested. A smile at the right time. A frown at the right time. Very generic situations.
People are fascinated by this face-reading subject, though it always seems though to lean toward the subject of lies, lie detection and salesmanship. People want to "read" other people and detect the truth. Oh, and sell stuff. Some folks sell you on how to do it. One ad for doing this said,
"read people like a superhero!" Or,
"be a mind-reader."
And who doesn't want to be mind-reader? But can you? Can you count on all this when push comes to shove? The human race is constantly trying to quantify and categorize everything. Laying a square grid on a round terrain. What do the critics of this say?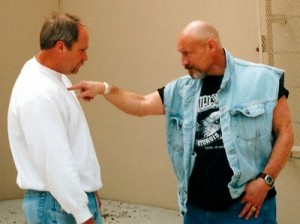 Criticisms:
Critics of this "always happens" simplicity will state that the research test methods identifying emotions with expressions are too simplistic. Another criticism is that test takers and people can only identify what they are used to from their personal experiences. Another complaint is such studies on this are rare and more research is need.
Problems – Some Faces are indeed tricky.
Nick Morgan of Forbes studies politicians and communication and looked at politicians whose faces and words do not match, creating a distrusting awkwardness. "What happens when your words and body language don't match? Audiences believe…
For the rest of this article, read Fightin' Words, click here